Garmin BarkLimiter Deluxe Dog Training Collar
Frequently Bought Together
---
About This Item
The lightweight and compact collar is designed to correct excessive barking in most dogs and breed types.
Rechargeable lithium-ion battery works out of the box and allows for up to 3 months of performance once it's fully charged.
Correction can be set to stimulation or vibration and intensity will automatically increase until barking stops.
Built-in bark counter helps to determine effectiveness of collar and correction type by recording number of barks.
Intuitive bark collar technology helps to distinguish between barking and other sounds, reducing false corrections.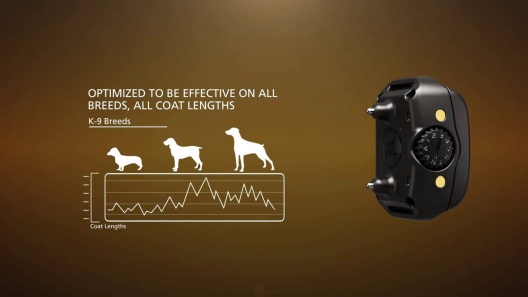 Learn More About Garmin From Our Team of Experts
---
Compare Similar Items
| | | | | | |
| --- | --- | --- | --- | --- | --- |
| | | | | | |
| Customer Rating | | | | | |
| Price | | | | | |
| Collar Type | Bark Control - Vibration, Bark Control - Static | Bark Control - Static | Bark Control - Noise, Bark Control - Vibration | Bark Control - Vibration | Bark Control - Vibration, Bark Control - Noise, Bark Control - Static |
| Breed Size | Small Breeds, Medium Breeds, Large Breeds | Small Breeds, Medium Breeds, Large Breeds | Large Breeds, Medium Breeds | Small Breeds, Medium Breeds, Large Breeds | All Breeds |
| Material | Plastic | Plastic | Nylon, Plastic | N/A | Nylon, Plastic, Synthetic Fabric |
| Lifestage | Puppy | Puppy, Adult, Senior | Adult | Adult | Adult |
| Compatibility | Rechargeable | Rechargeable | N/A | N/A | Rechargeable |
| Leash & Collar Feature | Long Prongs | Waterproof | Waterproof | N/A | N/A |
| Closure Type | Buckle | Buckle | Buckle | N/A | Buckle |
---
Questions & Answers
33 Customer Questions
---
Does this system continuously correct barking or will it stop for a short period of time and start over.
Answer by • May 16, 2019
This collar will start by sending one correction within a four second window to give the dog a chance to respond. If the dog continues to bark, the collar will increase the intensity level of the stimulation reaching the highest level within 30 seconds.
---
My dog has been on the aggressive side lately, will growling trigger the collar and I have multiple dogs will thier barking trigger the collar as well?
Answer by • Feb 20, 2018
The device contact points should be positioned near the dogs vocal chords, so another dog barking will not trigger a correction. The intuitive bark collar technology helps to distinguish between barking and other sounds, reducing false corrections.
---
My 9 year old rescue dog starts barking in the crate at 5:30am and will go for hours if we ignore it. He's not really a barker otherwise. Is this product appropriate to put on at bedtime to control early morning barking?
Answer by • May 04, 2020
This collar can be worn at any time. To prevent irritation from the contact points, it is recommended to remove the collar for at least 8 hours of every 24 hour period.
---
How long does charge last.? Will it shock dog when another dog nearby is barking?
Answer by • May 07, 2019
The charge will typically last around 3 months however this may vary some depending on use. This collar will not activate from other dogs barking, it is positioned on the dog to sense their vocal chord movement.
---
---
---
By gm383 on May 24, 2022
Vibrate function is enough
Living in a condo building with my rescue pup, this collar has been a godsend. I have a lab/cattle dog mix who alert barks every time she hears the neighbors in the hallway. She now knows not to bark, (or do the quite "boof" bark), at any little noise. I haven't tried any of the automatic or zap functions, and we only use it indoors.
---
By Dogs on Jun 25, 2022
Bark collar
Love the ease of putting these collars on and off. A very excited dog can be a hand full if trying to adjust a collar.
---
By Trainingcollar on Jan 1, 2022
Poor performance
This training collar is not consistent in its shock mode. It only has delivered a shock four times that we have observed and on three of these times, the dog was not barking but just sitting still. The dog does have some reduced barking activity when the collar is put on to the dog, having been shocked these few times. Very dissatisfied with this performance.
---
By Hank on Jan 22, 2022
Doesn't work
Every time I put it on my dog, it vibrates (administers a correction) even if he's being quiet. At first I thought it was picking up the vibrations from the car but it's happening when he is being quiet too. Can't use it anymore and it's only 5 months old.
---
By Elliem on Dec 18, 2021
Not bad for the problem of barking
We are working with an excellent trainer as we begin using the collar. Our dog was a hunting dog before we rescued him, so barking was a part of his original training. It was his way to communicate with his hunters. Training is helping him understand that he doesn't need to do that anymore.
---
By Barklimiter on Nov 30, 2021
great when it works
the collar is great when it works, but more often then not, it wont shock or go off when the dog is barking. only about 1 in 10 barking episodes receives a shock. Very hit an miss, and extremely disappointing for such an expensive collar.
---
By Bridget on Sep 27, 2021
Garmin needs to stick to watches
I thought this would be a trustworthy product because Garmin makes great running products. However, I am very disappointed and would not recommend it. It randomly shocks my dog! I have tried all the vibration settings on my hand and they seem okay but I am not convinced that the settings are actually working correctly because she reacts inconsistently when she barks. Sometimes when she barks she won't react and other times it's clear that it actually shocked her and it hurt. I am also reaching out to Garmin directly as I feel they have an obligation to pull this product out of production until they have better quality control.
---
By Natalie on Nov 17, 2021
The collar is useless
I hate this collar. Doesn't work. Dog barks right through it. Then the settings are so hard to change it broke my nail... Don't waste your money. Spend $99 I didn't even have. So frustrated.
---
By Doug on Dec 12, 2021
So much better now
After only 3 days of wearing the collar it's like we have a new dog. This has changed our pet completely. Highly recommend!
---
By Tracey on Aug 9, 2021
Barking till the cows come home.......
I charged it and started with vibrate, then a for self adjusting, then went to 1 then 2, then 3 then 4 then 5....wasn't going to 6 or 7. I have 2, 24 and 26 pound Brussels Griffons and they just kept barking for 3 weeks. The prongs were set in straight they have short hair summer hair cuts1/2" and just snug enough 2 fingers....I took the collars off at night, did not work for these dogs, Both collars are on the way back!!!
---