Interceptor Plus Chew for Dogs, 50.1-100 lbs, (Blue Box)
Why Autoship?
FREE access to chat with licensed vets 7 days a week.
Save 5% on all future Autoship orders.
No fees, no commitments - cancel Autoship anytime.
This item requires prescription approval.
---
Medications ship separately. Delivery times may vary.
---
---
---
We'll collect your pet's prescription information at Checkout.
---
---
About This Item
Your furry friend must have a current heartworm test result on file with your veterinarian in order to be prescribed heartworm medication. Please visit your veterinarian to have this test performed annually to protect your four-legged friend. Interceptor Plus is a monthly, broad-spectrum parasiticide prescribed by your vet to help prevent heartworm disease. Plus, it treats and controls adult roundworm, adult hookworm, adult whipworm and adult tapeworm. It comes in a tasty, chewable tablet, making dosing easy for you and your pet.
Proudly sourced directly from the manufacturer or their approved distributor. Guaranteed genuine and backed by the manufacturer.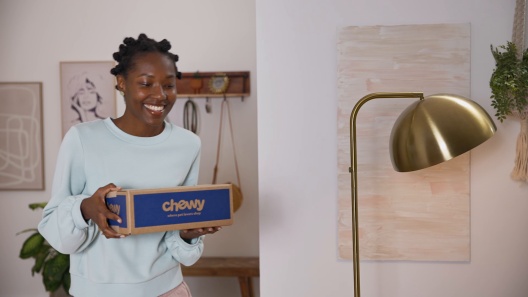 Learn More About Interceptor Plus From Our Team of Experts
---
---
Upgrade Your Heartworm Protection
Interceptor Plus (milbemycine oxime/praziquantel) combines heartworm disease prevention with the treatment and control of adult hookworm, roundworm, whipworm and tapeworm infections. It's a once-a-month, chicken-flavored chewable that's safe for puppies 6 weeks and older, weighing over 2 pounds.
Broad Spectrum Protection
Protect your dog against five different parasites with just one chew. Interceptor Plus prevents heartworm disease and controls hookworm, roundworm, whipworm, and tapeworm threats for a full month to help give you peace of mind on all your adventures. Each box contains stick-on labels for your calendar, making reliable, year-round protection easy to remember with a monthly reminder.
5 Parasites, One Easy Dose
The two powerful active ingredients in Interceptor Plus, milbemycin oxime and praziquantel, when used according to the label, provides safe and effective broad-spectrum protection against five types of dangerous worms. Make parasite protection one and done every month.
Tasty Chicken-Flavored Chew
Interceptor Plus comes as a tasty, chicken-flavored chew, accepted by 96.6% of dogs in a field study, so you won't have to battle to get your pup to take his medicine. Dogs love it and pet parents appreciate the ease.Simply give Interceptor Plus to your dog by hand or by adding it to a small amount of dog food, and make sure your dog chews up and swallows the complete dose.
Product Guide
Interceptor Plus offers protection for dogs in most sizes and weights. Choose the option best suited for your furry friend.
Indication
Interceptor Plus prevents heartworm disease and treats and controls adult roundworm, hookworm, whipworm, and tapeworm infections in dogs and puppies 6 weeks or older and 2 pounds or greater.
Important Safety Information
Treatment with fewer than 6 monthly doses after the last exposure to mosquitoes may not provide complete heartworm prevention. Prior to administration of Interceptor Plus, dogs should be tested for existing heartworm infections. The safety of Interceptor Plus has not been evaluated in dogs used for breeding or in lactating females. The following adverse reactions have been reported in dogs after administration of milbemycin oxime or praziquantel: vomiting, diarrhea, decreased activity, incoordination, weight loss, convulsions, weakness, and salivation.
See Interceptor Plus product label for complete safety information.
About Interceptor Plus
Interceptor Plus was made to protect canine companions from five common parasitic health threats. Just one dose every month prevents heartworm disease and controls hookworms, roundworms, whipworms, and tapeworms in dogs. Dosing is easy with the chicken-flavored chews, and protection can be achieved year-round with monthly use. Give your dog Interceptor Plus to protect your best friend from these dangerous parasites. Interceptor is a trademark of Elanco or its affiliates. PM-US-20-1050
Shop Interceptor Plus
---
---
By AmyC on Nov 5, 2022
Excellent product
When my Greyhound came to us from the track, hookworms were in tow. Unfortunately it happens, but once we got that under control this was suggested by our vet. It has worked very well as in hookworms never returned and I know preventing it is a must.
---
By Gary on Nov 13, 2022
Worked their and the resell returns
I worked there and they resell returned medication i tried to buy from them and got a medication with another pet name on it called rep said that person returned since I worked their I knew the rumor was true
---
By Nonni on Nov 29, 2022
Easy Peasy
So easy to order the Heart worm meds. Just gave the info on my Vet, they took care of the rest. Much less expensive than buying from my Vet..
---
By BUYER on Aug 16, 2022
BUYER BEWARE
Buyer beware - make sure you are in communication with your vet BEFORE you order. Our dog has been around 48 pounds, and tipped over 50 when this order was placed so the vet changed the order to be for the 50-100 pound dosage, but then dipped back under 50 pounds by the time it arrived. Chewy does not allow returns for any reason, even though the packages were never opened and are sealed. Never ordering from here again, as I'm now out $160 for this and the Credelio tablets I ordered as part of this order.
---
By Mountainman on Nov 25, 2022
Local Vet supported
Awesome to be able to order prescription med for our Dog thru our local Vet and Chewy. Fast accurate service....vet supported
---
By Layla on Aug 27, 2022
Quality product
I I have used interceptor for the last 8 years for my 12-year-old dog Layla. She has had no problem with heartworm and the other ingredients also help with other parasites. She did have one of the parasites that the medicine is supposed to prevent one time. And the company reimbursed me for the blood test and the medicine she had to take to get rid of the parasite.
---
By mscurry on Nov 5, 2022
To their health
Works well for my dog. I started my dog on this to prevent heartworm. The advantage is it also prevents all the other baddies too.
---
By Pammy on Nov 13, 2022
Inceptor Plus
Recommended by our vet. No problems except I have to put them in peanut butter as our girl is a little picky!!
---
By Molly1213 on Aug 3, 2022
Great product at a great price!
Been using this for my pup for years. Chewy was instrumental in cutting through the "red tape" from my veterinary clinic. They are great at knowing exactly how to deal with your vet & make the prescription process simple. I trust Chewy for this & the major cost reduction & many other reasons. Thanks Chewy Team!
---
By Kish on Nov 8, 2022
Great Product
We've been using this product for our current pet and for previous dogs for years. Great product!
---