KBroVet-CA1 Chewable Tablets for Dogs, 60 tablets
This item requires prescription approval.
---
Medications ship separately. Delivery times may vary.
---
---
---
We'll collect your pet's prescription information at Checkout.
---
---
About This Item
KBroVet-CA1 is a prescription chicken-liver-flavored chewable tablet containing potassium bromide to treat seizure disorders. In addition to therapy, it can be used in combination with other anti-seizure medications or as the sole anticonvulsant. KBroVet-CA1 differs from KBroVet in two ways: 1) KBroVet-CA1 does not contain the inactive ingredient cyanocobalamin (vitamin B12) and 2) tablets are no longer scored. Patients may transition directly to the new formulation, with no need for any dosing adjustments.
Proudly sourced directly from the manufacturer or their approved distributor. Guaranteed genuine and backed by the manufacturer.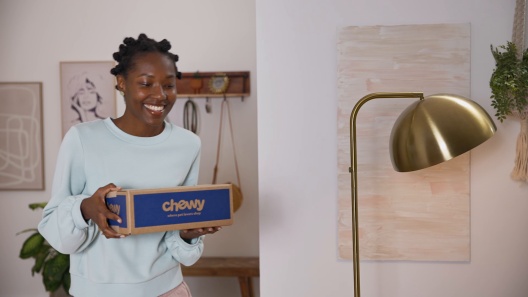 Learn More About KBroVet-CA1 From Our Team of Experts
---
Also available in an [oral solution] (https://www.chewy.com/dp/175674).
Shop Veterinary Diet Food, Supplements, Dental Care & More
---
---
---
By LLKay on Nov 16, 2022
Pharmacy very helpful
When my vet told me to increase the dose the pharmacy was very helpful in contacting the vet, updating my records and quickly shipping the correct number of pills. I don't have much to say about the pills except they are necessary. I can't recommend them since they are a controlled substance and I am not a vet.
---
By Seizures on Aug 9, 2022
Potassium Bromide
Potassium Bromide is being used on our dog's epilepsy. He has idiopathic seizures unresponsive to Keppra, partially responsive to Phnobarb. He is still having daily seizures with Potassium Bromide. He is dopey, more ataxic, slower to respond to commands . He is not more hungry, nor is he thirsty. He still has daily 1-2 -3 seizures. I was told this would take 3-6 months to show improvement. He is still his sweet self and we are not allowed to give him treats, since any change in his chloride load will alter the daily response to the potassium bromide. The kbrovet has food mixed with it, which prevents the pill getting stuck in his esophagus and causing ulceration. I suspect that the compound Pharmacy at "chewy" could make a much cheaper version of effective drug. I will ask the vet after 3 months to do that, since these three drugs are expensive and basically ineffective. I am willing to dose the dog for 6 full months before asking to withdraw the Keppra and then possibly the bromide. Phenobarbital was marginally effective in reducing the intensity and duration. The vet is very patient and so I must try to be. This drug is usually effective, at a cost of major side effects. "Chewy" was very helpful getting the prescription and to offer the generic version of kbrovet. Follow all pills with water or a yoghurt, to get the pill into the stomach
---
By Blue on Aug 25, 2022
Saving my Golden's life
This is a great medicine for my dog who has seizures.
---
By Duck on May 3, 2022
Pills for dog
Pills are not scored and therefore difficult to cut in half when needed
---
By BillyC on Mar 9, 2022
Excellent!
Excellent service from start to finish. Meds arrived in plenty of time. No worries at all.
---
By Renae on Mar 29, 2022
Good product
This product was a great addition for my dog's epilepsy.
---
By Works on Oct 24, 2021
Works, but hard to get.
My basset hound was diagnosed with epilepsy seizures and potassium bromide and phenobarbital work to keep the seizures away. The problem we have is the Kbrovet CA1 500mg is hard to get. Tried the 250mg and my boy had 5 seizures in two days.
---
By Betterpricing on Jan 9, 2022
3xless in price than the Colchester CT Vetinarians
I was charged 3 times the price due to the Colchester Vetinarian not bying in bulk
---
By Debnjer on Sep 23, 2021
Great Seizure meds
This med is a lifesaver for my St Bernard who has seizures. She could not take the liquid bromide so i found the chewable tablet on Chewy. It has never been out of stock before now. Please Chewy get it back in stock
---
By Zoey on Oct 14, 2021
great for seizures
Works great - please bring this back !! We use daily
---