Kit4Cat Cat Urine Sample Collection Kit Urine Testing for Cats, 2-lb bag
---
About This Item
Non-absorbent litter holds your cat's urine on the surface for easy sample collection.
A non-invasive, stress-free way to collect your kitty's wee in your own home.
Made with natural, non-toxic coated sand designed to look, feel and smell like your cat's regular litter.
Includes one pipette and one vial with lid for clean, safe transport to the vet.
Unlike shredded plastic or other litter alternatives, there's no messy cleanup—simply dispose like typical litter.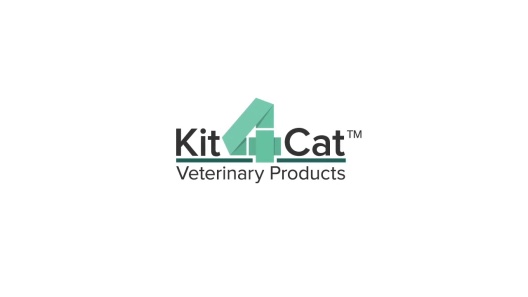 Learn More About Kit4Cat From Our Team of Experts
---
---
Questions & Answers
6 Customer Questions
---
What if the cat buries their urine in the sand? Is it still easy to collect?
Answer by • Jan 29, 2021
Sometimes, cats like to dig around their litter before or after urinating. Even if the urine is completely covered by the sand, the sample can still be extracted just by moving the sand aside and using the provided pipette.
---
Can you use this with nosorb?
Answer by • Aug 09, 2020
This kit comes with non-absorbent litter holds your cat's urine on the surface for easy sample collection. It also includes one pipette and one vial with lid for clean, safe transport to the vet.
---
Does it matter if the kitten has a stool in the litter? Will the sample be contaminated?
Answer by • Mar 10, 2021
As the sand is hydrophobic, the urine will puddle up in multiple locations. The sample should be taken from a puddle that has not come in contact with the stool if possible.
---
Can this be left in the box regularly for multiple collections or do you have to dump and replace after the 1st sample is collected? I have a diabetic cat and need to do frequent glucose/ketone testing.
Answer by • Jan 31, 2021
Kit4Cat is a single-use diagnostic kit. However, if you need to test glucose levels over a period of up to 48 hours, you can use a paper towel to absorb the urine from the surface of the sand, so that the same species can urinate again on the same sand. However, if there is any solid waste present, it cannot be reused as the sand will be contaminated for any further use. In general, the best practice is to use Kit4Cat as a single-use diagnostic tool.
---
---
---
By Nancy on May 25, 2022
The only thing that worked!
My Vet needed a urine sample from my cat. The cat would pee on the floor rather than use an empty box, one with paper or other products. This worked. I had to use all 3 of the sand packages in the kit but it worked! It was also very easy to get the sample from the box. It may be expensive, but it is worth every penny and I will keep using it!
---
By BreBre on Feb 20, 2022
Great for anxious kitties and owners.
My cat is very anxious and hates change but loved this sand. She refused to go in the Plastic pellets from the vet. I was becoming very upset that i couldnt just collect at home - I really didnt want to board her at the vet to collect a sample due to her anxiety, and my vet wanted a free catch of urine rather than by cystocentesis. Put thus down and within 5 mins I had a fresh and easy to collect sample even with her burying it!! Be sure to keep it in a cooler while transporting to the vet. I'll always have this product and use to bring urine to every vet checkup!! I got 2 bags in case but only needed one to fill a standard litter box. Salvaged a lot that didnet get urine on it to reuse.
---
By SueRI on Apr 22, 2022
This kit is Awesome!
It does exactly what it says it does. I bought 2 packages and used 5 bags total in my cats litter box, You may not have to use that much. My cat likes to cover her mess totally. I would absolutely recommend this product and will purchase again if need be in the future.
---
By Snazzy22 on Mar 14, 2022
Fantastic Product !!
My vet had given me these little plastic pellets to use to get a urine sample and I decided not to use it and took a chance and ordered the Kit4Cat sample collection kit instead and I'm so glad I did. It works like a charm !! I highly recommend buying this product !!
---
By KimL on Mar 12, 2022
Did the job
Yes, it's expensive. BUT it did the job. I needed to use the entire bag in order for the cat to find the amount enough to do her business. But she did it, and they give you the equipt for sample collection.
---
By VaCatMom on Jan 10, 2022
This Stuff Works
My Vet gave me some dark blue plastic pellets to put in the litter box and I knew that would not work.So I looked on Chewy's web site and found this. I actually said out loud "It Works". This stuff is amazing and easy to used. I poured out her old litter in a large trash bag to dispose and used 2 bags of the kit4cat. A little later my cat went potty and the urine just made a puddle and I used the pipette to siphon up. Thanks to Chewy for having this .
---
By Karen on Jan 15, 2022
Tiny amount of "sand"
Does the job HOWEVER I have to use 2-2# bags + pellets the Vet gives for their collection sample and it barely covers the bottom of the litterbox. Dudley likes to dig when he pees/poops so the tiny amount in bottom of box doesn't fool him at all--"This is no litterbox for a cat". Expensive way to keep from taking him to the Vet.
---
By Myrtle on Mar 14, 2022
My cat wouldn't use it
There was such a small amount of product for one. My cat wouldn't go in this litter so it was a waste of money for me. Others cats might use it just fine.
---
By RedHughes on Mar 4, 2022
Easy and best way to get urine sample
This was the easiest and best way to get a cat urine sample. No stress on the cat or us, and affordable. Thank you
---
By Reba on Dec 30, 2021
Just great
My vet said get a urine sample. Um. From my cat. So I ordered this kit, and VOILA, it works like a charm. Absolutely easiest thing, to pipe up the sample and save. A MUST if you have to get a urine sample from your cat. Just great product!
---