NexGard Chew for Dogs, 60.1-121 lbs, (Red Box)
Must select Autoship for discount to apply.
Autoship
(Save an extra 5%)
Choose Autoship at checkout for regular deliveries.
Why Autoship?
FREE access to chat with licensed vets 7 days a week.
Save 5% on all future Autoship orders.
No fees, no commitments - cancel Autoship anytime.
This item requires prescription approval.
---
Medications ship separately. Delivery times may vary.
---
---
---
We'll collect your pet's prescription information at Checkout.
---
---
About This Item
NexGard Chews for Dogs, 60.1-121 lbs. are vet-recommended and FDA-approved to kill adult fleas fast before they have a chance to lay eggs. This product is also FDA-approved to help prevent Lyme infections as a direct result of killing black-legged ticks. Each fast-acting chew provides safe and effective protection, killing fleas and ticks for a full month. And the chews are easy to give because dogs love the delicious beef flavor—you may even give them to your dog with or without food! Each NexGard bite-sized monthly dose is gentle enough to give to puppies and dogs as young as 8 weeks, weighing as little as 4 pounds.
Proudly sourced directly from the manufacturer or their approved distributor. Guaranteed genuine and backed by the manufacturer.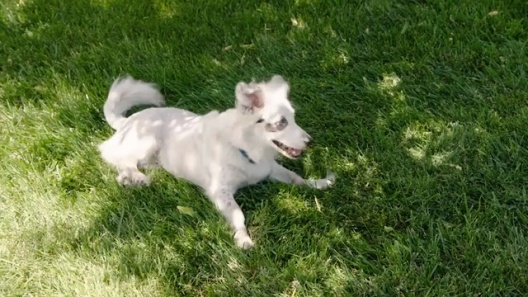 Learn More About NexGard From Our Team of Experts
---
---
Powerful Protection Image
NexGard (afoxolaner) is the chew that dogs love.* It kills fleas and ticks all month long and even prevents flea infestations. So, not only is NexGard delicious, but it also keeps your dog protected from fleas and ticks!
The Chew Vets Choose*
NexGard is the #1 vet-recommended flea and tick protection, and the chew vets choose to protect their own dogs.*
Trusted Over 270 Million Times*
See why NexGard is the #1 Choice of Vets.*
#1 Dog-Preferred
NexGard's delicious beef flavor makes it the #1 dog-preferred chew over other chews that kill fleas and ticks.*
Legacy of Trust
NexGard is the #1 choice of vets and has been prescribed over 270 million times.*
Safe for Puppies
NexGard is safe for dogs and puppies who are as young as 8 weeks and who weigh just 4 pounds.
Kills Fleas and Ticks
NexGard is FDA-approved to prevent the infections that cause Lyme disease by killing black-legged ticks.
Enjoyable Every Month
Every delicious NexGard chew makes it easy to protect your dog for a full month.
For Dogs, Big and Small
Comes in four sizes: 4-10 lbs., 10.1-24 lbs., 24.1-60 lbs. and 60.1-121 lbs.
Protection for Every Season
Your dog can get fleas any time of the year throughout much of the United States. And some ticks, including those that transmit Lyme disease, can be active in temperatures that are just above freezing. Just 1 monthly NexGard chew will kill fleas and ticks and protect your dog, no matter the season.
Never Miss a Dose with Autoship
Sign up for Autoship today and save on the #1 vet-recommended chew.* Not only will you get a discount on NexGard, but you can rest easy knowing that the #1 dog-preferred flea and tick protection will be delivered to your door when you need it.*
NexGard's Mission
NexGard is committed to enhancing pet well-being and to supporting the animal health community. When you purchase NexGard, you are not only protecting your dog with the #1 vet-recommended flea and tick protection*, but you are also supporting the commitment to donate over 250,000 doses of NexGard to animal shelters each year.*
About NexGard
NexGard is the #1 vet-recommended flea and tick protection.* 1 monthly chew will keep your dog protected from fleas and ticks, plus dogs love the delicious beef flavor, making it easy to give with or without food.* NexGard is also FDA-approved to prevent the infections that cause Lyme disease by killing black-legged ticks. It is safe for puppies who are 8 weeks of age and who weigh 4 pounds or more. Plus, it's available in four sizes, so every dog can get the protection they need.
Shop NexGard
*Data on file at Boehringer Ingelheim.
---
---
By SueW on Nov 11, 2022
NexGard for Max
NexGard has been the best product for our seven year old guy, especially this tick season. They're tiny and everywhere in the north woods. Max has been using this product since he was a puppy and as I said, it is really amazing. The ticks are super tiny and they crawl up to his head for an easy pick off. If they do end up trying to bite, they die and fall off. Love that!!
---
By DogDad on Oct 19, 2022
NexGard Chewables 60-120 lbs
I've been using this product for years without a complaint. My most recent shipment a couple months ago wasn't expired, but the chewables are no longer chewy and my dog will not eat them. They are more solid like a rock. I would be happy to return the unused chewables for an exchange because I feel this product does fine as a preventative. Possibly just a bad batch? I'll have to reach out to customer service.
---
By catmom on Oct 2, 2022
not happy with this flea treatment
I have a ten month old puppy that's been on this flea treatment for two months now, and we are still getting fleas! Quite a lot of fleas seem to survive two months of this treatment. I chose nexgard because it had a good reputation for working good with little side effects and it works on ticks and fleas, and since we live in an area with lots of wilderness walks and hiking trails was thinking tick coverage would be a good idea. It's no problem getting him to eat it, but after two months the fleas have been multiplying and far worse after using nexgard than before when we were using the flea treatment in the puppy package from our vet. Comfortis is what we had been using very successfully. I spent $73 on three months worth of flea stuff that has been like taking no flea medication at all! If I could return it i would! I even have flea bites on me and i don't remember the last time I have had a flea bite! Gonna get something else next time!
---
By DobieDad on Nov 16, 2022
NewProductused
The two senior dobermans eat these after cut in half. Previously the drops on the their backs were messy and irritating. It is winter now so fleas and ticks are not a problem but the dogs are out in the backyard with trees and bushes, deer and foxes, birds, chipmunks, mice and snakes..
---
By JP2020 on Nov 2, 2022
My dog loves !
I love this product ! I have been giving my dog this flea medicine since he was a puppy, and he has never had an issue with digestion or eating it. Also, I would like to mention I live in GA and take my dog on hikes and have never dealt with ticks or fleas. 100% recommend especially for owners with large breed dogs.
---
By Bobby on Nov 12, 2022
NexGard FTW
I have been giving my dog Credelio since I got him 2 years ago and he will eat it if i disguise it in peanut butter. I decided to try NexGard and put a tablet in his food and he ate it no problem. So from now on I will be giving him NexGard.
---
By Hannah on Sep 28, 2022
Do it. 1000% do it
I'm a cheapie, I have 5 dogs so I have to be. Fleas got out of hand. WAYY out of hand. Capstar, topical, yard treatment, home treatment… nothing worked. I was fooling with dogs and fleas daily and trying to get them gone. I finally caved in a spent the money on Nexgard. It's been 1000% worth the money. It WORKS. My dogs went from 100s of fleas to 0 ZERO!! They are staying on nexgard from now on & I won't have to go through this again. It is expensive, I get it. I wish there was a generic, or a cheaper option for us with several dogs, but I'm not going to be cheap with flea/tick prevention again. Thanks chewy for the wonderful customer service and quick shipping.
---
By Cindy on Sep 29, 2022
Effective for fleas and ticks
The only reason I gave this product 4 stars, as opposed to 5 is because my dogs (5) will not eat it apparently because of the taste. I have to hide it in other food (canned, burgers, etc) otherwise they would never eat it. Nexgard is effective, at least for my dogs for about 8 weeks, if not longer:)
---
By Chevy on Sep 6, 2022
Nexgard delivery
So glad you emailed about my NexGard order. I've been out of the loop for a week & didn't see your email until 9/6. Package was placed on the ground just inside my gate (not in view of my house) & not placed inside screened-in porch as I've asked of all deliver people - there's always a new person who didn't get the message! If possible, could you text me when pkg is sent? As always, Chewy's service is impeccable!
---
By Nick on Sep 30, 2022
NexGard Flea and Ticks
I had a problem with fleas this Summer on my Chocolate Lab. I tried shampoos, flea bombs and flea sprays. Nothing seemed to work. I bought a 3-month supply of NexGard chewables. I gave my dog the first dose and within two weeks all the fleas were gone.
---