Orbax Oral Suspension for Dogs & Cats, 30 mg/mL, 20-mL
This item requires prescription approval.
---
Medications ship separately. Delivery times may vary.
---
---
---
We'll collect your pet's prescription information at Checkout.
---
Frequently Bought Together
---
About This Item
Orbax (orbifloxacin) is a fluoroquinolone antibiotic used for the treatment of diseases in dogs and cats associated with bacteria susceptible to orbifloxacin. It comes in an oral suspension, so you can easily disguise it in your pet's favorite wet food or feed directly. It's also available in an easy-to-feed tablet.
Proudly sourced directly from the manufacturer or their approved distributor. Guaranteed genuine and backed by the manufacturer.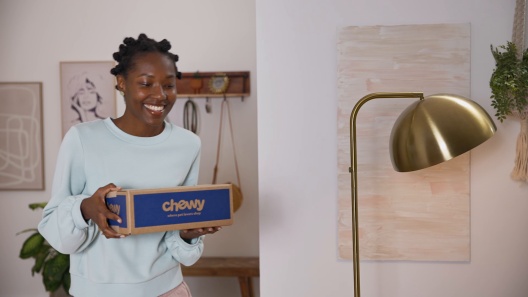 Learn More About Orbax From Our Team of Experts
Also available in a [tablet form] (https://www.chewy.com/dp/172922).
Shop Veterinary Diet Food, Supplements, Dental Care & More
---
---
---
By Blade on Apr 5, 2022
Grateful for
My severely ill cat, Blade had been on this antibiotic a couple months back. My clinic, because they don't carry this, gave me a different kind, which I didn't give due to the side effects, criteria, etc. I am so grateful I was able to get Orbax again, with vet approval. Clients.. be careful and discerning regarding Vet treatment, etc. You know best if you're paying attention to your pets health, etc.
---
By Margo on Apr 21, 2022
This antibiotic worked!
Our vet suggested this antibiotic after my pup tried two bouts of amoxicillin. It apparently tasted fine, and was a lot easier bc it didn't need refrigeration. This antibiotic cleared up the infection.
---
By Sweetie on Feb 8, 2022
Antibiotics
This was a lifesaver...at least that is what we are hoping for...fingers crossed. Apparently this is our last resort to a nasty infected tooth
---
By Gusschoice on Oct 27, 2021
Worked great/fast
This worked great and fast for my cat's sinus infection when nothing else did. He was feeling better in 24hrs. (It is a 10 day dosage) It does cause some stomach upset as do most medications. (Please read additional information that comes with this antibiotic) The only reason I gave 4 stars is because of the price.
---
By Marlene on Sep 2, 2021
Orbax for my cat
Chewy was the only place I could find Orbax for my cat's severe sinus infection. It arrived within a couple of days. And it really helped..
---
By rett on Jul 31, 2021
works very well
my cat is feeling better and the puss has stopped dripping from his wound.the vet knew this would work.
---
By Morgan on May 20, 2021
Amazing product, works great!
My vet recommended this antibiotic for my cat because he got into a fight and was all scratched up. The scratches were open wounds that were infected. I gave this to him 1 time daily for 2 weeks and it healed him almost completely!
---
By Lili12 on Mar 26, 2020
Arrived late
Like the Orabax but it arrived a day late. Orabax is a good medication.
---
By Sterling on Feb 9, 2020
helped in a crisis
I could not obtain this drug that the Vet recommended from any other place than Chewy. A life saver.
---
By Connie on Nov 13, 2019
Great Price
This item was half the price that the Vet's office was charging. The only drawback is that the top of the bottle that distributes the medication into the dropper was missing. Luckily I had one from previous bottle that I was able to use. Next time I would ask to make sure that one is supplied, otherwise the medication would not be able to be used with the dropper.
---