PAW5 Wooly Snuffle Dog Feeding Mat
Frequently Bought Together
---
About This Item
Feeding mat mimics hunting for food in grass and fields, as your dog's ancestors did.
Stimulates your pup's nose and brain to find the food.
Made from sustainably sourced materials that are non-toxic and safe.
Perfect for all breeds from small to large.
Easy to clean—simply throw the mat in the washer and dryer.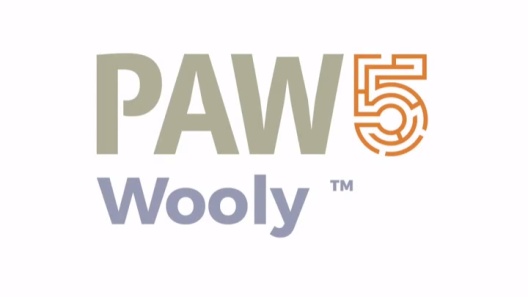 Learn More About PAW5 From Our Team of Experts
---
Compare Similar Items
| | | | | | |
| --- | --- | --- | --- | --- | --- |
| | | | | | |
| Customer Rating | | | | | |
| Price | | | | | |
| Lifestage | Adult, Puppy, Senior | Adult, Puppy, Senior | Adult, Puppy, Senior | Adult, Puppy, Senior | Adult, Puppy, Senior |
| Material | Cotton, Polyester, Natural Fabric, Synthetic Fabric | Microfiber, Synthetic Fabric | Polyester, Rubber, Synthetic Fabric | Polyester, Rubber, Synthetic Fabric | Polyester, Rubber, Synthetic Fabric |
| Breed Size | N/A | N/A | N/A | N/A | N/A |
| Pattern | Solid | Bones | Bones | Bones | Solid |
| Bowl & Storage Feature | N/A | N/A | N/A | N/A | N/A |
---
Questions & Answers
14 Customer Questions
---
What is the country of origin of the material and where is it made?
Answer by • May 24, 2019
The Wooly is sustainably sourced and handmade by one of PAW5's global community partners in Thailand and Ghana.
---
This material is not felt, is it? I ordered a couple made from felt and my lab just tore it into pieces
Answer by • May 20, 2019
This feeding mat is made from cotton and polyester and is very durable.
---
what are the dimensions?
Answer by • Apr 13, 2019
This feeding mat is approximately 18 inches in length, 12 inches in width, and 3 inches in height.
---
Is this product machine washable? How frequently should the mat be washed?
Answer by • Mar 17, 2021
This mat is machine washable just toss it in the washer (warm water) and tumble dry (low). It can be washed when you feel its dirty.
---
---
---
By Jackie on Jun 17, 2022
The Best Slow Feeder
This is hands down the best way to feed fast eaters and dogs at risk for twisted gut. One of my dogs would bloat like a balloon. None of the slow bowl feeders helped at all, not even a little, he was still able to suck in air, this changed all that. Be sure to shake it a little before adding food so the shag fluffs back up. If there is a flaw it only holds about 1 cup well, so feed more often if needed. It takes my dog several minutes to eat, he's even relaxing a bit at the dinner table now. We also bought one for our small dog that eats fast and doesn't get much food. I think she feels more satisfied looking for her few pebbles of food. This also allows them to use their nose at dinner. Seriously this is great idea and product.
---
By PuppyMom on Jun 2, 2022
Excellent mat for quick eaters!
The mat slows down feeding time and provides a lot of stimulation for my puppy. She's been using it since she was 9-weeks old. It's big for her, but I know she'll grow into it. I occasionally have to help her find some hidden pieces of food, but overall she took to it very quickly and I look forward to having it for a long time. We haven't tried washing it yet, so here's to hoping it holds up.
---
By Barbara on May 19, 2022
Very worth it, game changer!
I have two rescues, with opposite personalities but matching play habits that get along well. But one is a very slow eater and the other inhales her food in an instant then eagerly monitors her sister. At first I thought the snuffle mat was a bit silly... but she enjoys it so much! I would recommend switching to a small dog kibble so they have to work harder to find the pieces. It is really a game changer. Instead of thinking the slow eater is getting more than her, she races to the other room for her adventure.
---
By GeorgiesMom on Jun 19, 2022
So much fun for my pup!
My pup loves this mat. I toss and hide the dry portion of her meals into it and she loves finding the pieces of kibble, like it's a game. It occupies her for awhile and allows her to slow down while eating. She's a hearding breed and this gives her a little "job" to do that she loves!
---
By Song on May 28, 2022
Excellent quality snuffle mat
My dog gets part of his kibble scattered into this mat every day and he loves it! Works great to slow down his eating while providing him some mental stimulation. Ours has been used for 8 months now, and it's still sturdy and soft, machine washes well, and rolls up easily when it's not being used. A bit expensive, but worth it for the high quality!
---
By turtle on Jun 3, 2022
Work for food
Pup understood the point of this mat right away and learned to sniff out the food. I was concerned she'd chew the mat, but she hasn't done that yet. Makes meal time more interesting and pace the feeding better. Simple yet effective gizmo.
---
By kcbrn53 on May 6, 2022
Great enrichment tool
My Eddie and I both love this snuffle mat. He loves the food plus the challenge & fun of finding it. I love it because it entertains him & gives him a few fun minutes finding treats. I use small dry dog food so the bits are small & more challenging to find. Eddie is 1yr old/27 lbs. Highly recommend.
---
By RottieMom on May 12, 2022
5 Minutes of Peace
We love this mat. I do wish it was a little larger but it does the job. We put 1/2 a cup of food on it and our 4 mo old Rottie spends about 5-10 minutes sniffing out the kibble. She hasn't attempted to chew it yet, or shake it...worth the money!
---
By Milo on Feb 24, 2022
The Ultimate Alternative to a Slow Feeding Bowl
My sheltie inhales his food and has always done so since we got him. Because I have had other shelties who wolfed down their food, I immediately purchased the feeding bowls designed to slow him down, which are effective to some degree. The mat is sensational however. He is less frenetic when foraging in his mat. He seems to take his time, appearing to enjoy the experience. I still use the slow feeding bowl to serve his fresh add ons. I use the mat for kibble only. I recommend it highly. Also, he doesn't play with this snuffle mat. He seems to understand it's use unlike any other mat or towel he can reach to play with.
---
By Kate on Feb 10, 2022
Renewed bored puppy's excitement for kibble
At five months old, the puppy is already on her third variety of kibble. She just gets bored with the same old thing, even though I spike it with variously flavored treats every day so that it's sort of a Lucky Charms situation. But there arent unlimited varieties of high quality kibble designed for small breed puppies, so we can't keep rotating to new ones every six weeks. This snuffle mat is brilliant. It instantly reignited her enthusiasm for her boring old kibble. She would rather let the full bowl pass untouched while I load up the mat with its contents, then huzzah let the games begin in earnest! It's great to see her having fun using her brain and her senses to figure out how to unearth each of those little nibblets. It's good mental workout, and that extra twenty minutes for searching is time she's not using to get into mischief. Win-win! The only quibble is that some other snuffle mats come with suction cups or anti slip backing. This unfortunately has neither, so slides around constantly, and is easy to flip or shake. An older, sharper dog would recognize how to exploit this flaw. For our immature pup, at the moment it just means this darned thing migrates all over the house. But once she figures out how to shake the goodies loose with one yank, it's only going to be useful as an overpriced doggie bed. We'll see how long the current beautiful situation lasts.
---