PetSafe Clik-R Dog Training Tool
Frequently Bought Together
---
About This Item
Helps your dog associate the sound of the click with a training command and a tasty reward, of course!
The included finger strap allows you to easily hold the clicker with one hand.
Compact for easy portability so you can train your dog almost anywhere!
Comes with a handy introductory clicker training guide to help you get started.
PetSafe's purple Click-R is designed to make training easy and fun.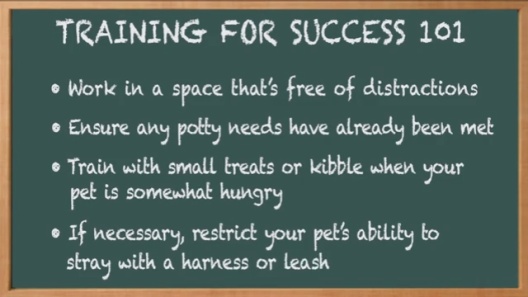 Learn More About PetSafe From Our Team of Experts
---
---
Questions & Answers
11 Customer Questions
---
Can this be used to train cats too?
Answer by • Mar 09, 2019
This training tool can also be used for cats.
---
Where is this clicker made?
Answer by • Jan 09, 2019
This training tool is made in China.
---
Can it be used to house train a dog to go out side?
Answer by • Jul 14, 2019
This product may be used to assist with potty training. When the pet goes to the bathroom in a desired area, they would then get positive reinforcement.
---
who made it???
Answer by • Mar 16, 2019
The Clik-R Dog Training Tool is manufactured by PetSafe.
---
---
---
By CC470 on Jul 31, 2022
Sound too soft
Have clicker trained several dogs—wish I could find my original clicker. This one is too soft sounding-not distinct enough to really get the pup's attn.
---
By Mehh on May 15, 2022
It's too bulky
Trying my hand at reviewing some products that I've ordered from here, and I'm lest than enthusiastic about this clicker.. It's bulky, awkward to hold, and not very loud, would not be able to use outdoors or in a noisy environment. That being said, if you have a dog that spooks easily, maybe starting with the quieter one is what you want? Either way.. would not buy again.
---
By PittieMom847 on Apr 26, 2022
Quiet, but effective
This clicker is quieter than a lot of other clickers I've used, but it still works well. Dog hearing is a lot better than our hearing, so I really don't think that is an issue. Also, some dogs need a quieter click because they are more sensitive to sounds. I love the band for the finger. That was the main reason I ordered this one. The only thing I would change is adding a wrist strap in addition to the finger band. It does have a place where I can add a wrist strap, so not a big deal.
---
By Purplejupo on May 27, 2022
Button doesn't work
The button is too hard to push. It will take a couple times of me pressing hard on it before it will go in far enough to click. It's at a crooked angle so I don't know if it's broken or if it's normally that hard to click.
---
By hayd on Jun 16, 2022
broke fast
i just got this yesterday and its already broke. no less than 5 minutes of training with my dog and the clicker wont work. it was also way too quiet for my dog to even hear
---
By Mmdogs on Feb 16, 2022
Buyer beware
Right out of the package it would not click. I took it apart to see if it could be fixed but could not figure out how to get more than a very soft click - if at all. Don't buy.
---
By Snave53 on Mar 8, 2022
Great dog training tool
Very efficient and easy tool. It only took few clicks to get him to learn.
---
By Isabella on Nov 25, 2021
Just what I needed
This clicker works well. It makes a clear sound and has an elastic strap to keep it in your hand. The only downside is that it's a bit clunky and it's hard to hold both this and treats in your hand. Overall, would recommend.
---
By AnniesMom on Oct 7, 2021
Wonderful product! Great investment for your dog and your sanity!
Got my clicker, got some small treats and found out I can train my two dogs at once side by side and they do not fight with each other or try to play during training. Wonderful! Best investment in training your puppy or older dog! Easy to follow instructions and very fast shipping! Who can ask for anything more???
---
By Angie on Aug 30, 2021
Takes some getting used to
I considered returning this item because it did not consistently make the click sound when I pressed down on it. Since the purpose of the clicker is to have persistent marking, it didn't really serve it's purpose. I fiddled with it some more, and seems like you have to press it in a specific spot to make it work.
---