Petstages Rainy Day Puzzle & Play Cat Toy
Temporarily Out of Stock
Get notified when this item is back in stock.
Compare Similar Items
| | | | | | |
| --- | --- | --- | --- | --- | --- |
| | | | | | |
| Customer Rating | | | | | |
| Price | | | | | |
| Material | Wood | Wood | Cardboard / Paper | Plastic | Plastic |
| Toy Feature | Outdoor, Training, Exercise | Outdoor, Training, Exercise | — | Training | Training |
| Toy Type | Games & Puzzles | Games & Puzzles | Games & Puzzles, Treat Dispensers | Games & Puzzles | Games & Puzzles |
| Lifestage | Adult | Adult | Adult | Adult | Adult |
---
About This Item
The purr-fect toy for curious cats, this toy helps encourage their natural foraging instincts as they bat the pegs and swat the rain drops to find the hidden treats.
You can even replace your cat's bowl with this puzzle to help slow down her eating habits. This puzzle can hold up to ¼ cup of food.
Helps keep your furry BFF busy with 14 hidden treat compartments. Place the treats in the cups when she's just starting out and for added difficulty, place them in the hole of the peg piece.
Made from only food safe materials and 100% free from BPA, PVC and phthalate.
There are no removable parts for safer play.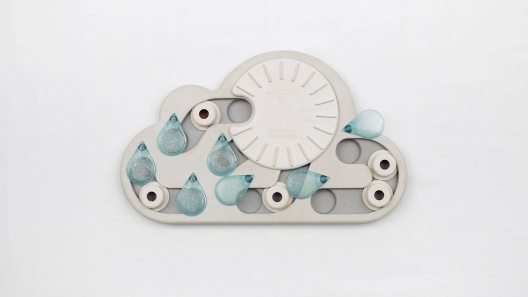 Learn More About Petstages From Our Team of Experts
---
---
About Petstages Toys for Cats
Play Helps Cats Thrive
Cats love to play, and playtime is essential to your cat's health at all life stages. Felines also need to exercise their brains to prevent boredom. You should provide your cat with a healthy amount of attention and stimulation to help avoid bad behavior and unhappiness. Petstages can help keep your cat happily playing. Choose from active toys, calming toys, scratchers, catnip and dental toys!
A World of Fun for Your Cat
Let your cat chew, bat, chase and scratch her way to happiness with Petstages cat toys and products. They can help keep your kitty active and feeling her best.
Catnip And Dental Toys
Great to bat and carry, these toys have catnip and unique netting that helps floss teeth and remove soft tartar as your kitty chews.
Tracks And Chaser Toys
Designed to satisfy your cat's hunting instincts, Petstages ball and track cat toys a fun and interactive way to get indoor cats moving.
Scratchers And Hunting Toys
Scratching is natural for cats, and Petstages offers a variety of scratching and hunting toys to keep cats entertained and nails healthy.
Tower of Tracks
Toys like Petstages' Tower of Tracks are the perfect way to give your curious kitty the mental and physical exercise she needs. Watch your cat paw at the balls and try to dislodge them—but don't worry, the balls won't come loose! Your cat will love the Tower of Tracks no matter how she chooses to use it. It's perfect for solo play or interactive play with you or other cats!
Easy Life Hammock
The Easy Life Hammock doubles as a lounger and a scratcher. Cats stretch their paws to leave their scent and when they stretch, their claws come out and leave their mark. Scratching can also help remove the dead outer layer on your kitty's claws. This lounge scratcher will not only help keep your cat's nails tidy, but it can also help keep her feeling nice and relaxed.
Purr Pillow
If your cat likes to cuddle soft and cozy things, the Purr Pillow may be just what she needs. It has a touch-activated, integrated module that makes a gentle purring noise every time your cat cuddles it. The purring sound lasts for two minutes and can soothe and calm cats of all ages. It is ideal for separation anxiety or any time your feline needs extra comfort.
About Petstages
Petstages is made up of passionate pet lovers. Their mission is to create innovative products that solve everyday problems—whether your dog eats too fast, your cat is scratching something she shouldn't, or you need a little help getting your pup in the water. Whatever you need to make life with your pet a little fuller, Petstages has something for you!
Shop Petstages
---
Questions & Answers
2 Customer Questions
---
Is this dishwasher safe?
Answer by • Oct 01, 2020
This toy is dishwasher safe.
---
How wide and deep are the holes?
Answer by • Mar 30, 2021
This toy has holes that measures approximately 1.5 inches in diameter with a depth of approximately 1 inch.
---
---
By Sara on Jul 26, 2022
Fun but not for all kinds of food
My cat has lots of energy and likes to get into cabinets or grab things she shouldn't have so this is good for her to have something that she's allowed to mess around with. Some of it is easy whereas some aspects she hasn't gotten the hang of. I only wish I had known that smaller treats or pieces of food can get stuck around the edges. I can't use it with her normal dry food because afterward if I shake it a ton of pieces come flying out hidden between the plastic layers.
---
By BlackCatSocietyPresident on Jun 8, 2022
Disappointing Compared to other Petstages Puzzles
Joey loved his watermelon themed Petstages puzzle so much but he achieved the learning curve so quickly that it got too easy for him! I decided to buy him this one since it stated that it was "level 3". However, certain design features prohibit Joey from actually successfully using this puzzle much of the time. For instance, the raindrop shaped treat covers sink down too far into the treat cups and get stuck which was never an issue with the last puzzle. Likewise, the raindrop covers swing into one another and sometimes it even takes me a second to figure out how to get them back to their original placements. And perhaps most importantly, the big turning wheel gets stuck and doesn't turn smoothly enough for Joey to use his nose or paws to shift it all the way around. Ultimately, even though my genius kitty seems capable of understanding how to use this toy, many design aspects make it impossible for him to do so! I've even tried to tinker with it to improve it to no avail. Disappointing since his last Petstages puzzle was such a hit but was no longer intellectually stimulating for him. This seemed like it would have been perfect but was much more cheaply made.
---
By Luckythecat on Jun 8, 2022
I found it hard and im still trying to solve it
My human says I am kind of average intelligence compared to some of the other cats he's had in his life before. This thing is kinda hard for me. I love treats though so I try and get as many as I can figure out. I'm kind of lazy so I go for the easy ones. Every day I try to get them all. I get frustrated and bored trying to get the hard ones and would rather wait until my human fills it up again. I like the parts I understand though because I like treats. It's the only toy I have that I play with every day.
---
By Sabrina on Jun 10, 2022
My 2 cats love this!
I have 2 rescue cats; a one year old and a 14 year old. They both love this puzzle. They actually work on it at the same time. After they finish with taking the treats I then take the puzzle away and put it in a closet and take it out the next day or two so they don't get bored. Each time I take the puzzle out, they look forward to me loading it with the treats and then work on getting them out of the holes. They don't seem to get bored of it. I'm also going to purchase one or two other puzzles so I can change off.
---
By julsc256 on Apr 23, 2022
Rainy Day Puzzle
I purchased two of these by mistake and Chewy was kind of enough to process a return for me for one, which I donated to a local shelter. I then kept the one I meant to buy. But it has been a disappointment unfortunately. My cat, who is pretty savvy, is unable to move the pieces in order to get to the treats. He tries, and tries, and he ends up getting very frustrated. I've tried many times to have him try again, I open it for him and show him how to do it. But he's unable to. I then put his food there, so see if that could be better. It wasn't. It gets stuck in the crevices of the toy and gets stuck there. I really thought it was cute, but unfortunately, I haven't used it after I saw how frustrated my cat got. I ended up buying a trixie one, which has worked out better.
---
By cinnamonRoll on Apr 15, 2022
Excellent!
My cat is smart but he is also very mischievous and very food motivated and he loves this! He was purring the whole time and laid down after the first time he used it because he was so tired. Also I beg for people to read the instructions on products like these!!! Animals aren't going to get the gist of these things 100% the first time so they need encouragement and to be shown how they work. For my cat showing him how the doors worked and partially covering the treats at first motivated him a lot. A good brain exercise for smart and mischievous kitties.
---
By Taylor on Apr 1, 2022
Great puzzle for cats who love food
I have two cats and they love to eat. One of them is very smart and learned this puzzle quickly! She can even do the wheel. They get so excited when I pull out this toy. I wish it was a little more challenging since they learned it in only a couple uses. I will say the food can get stuck in the seams a bit, but I was able to dislodge stuck food with a palette knife.
---
By Rose on Mar 19, 2022
My cat BEGS for me to put food in it
Do you have a cat that gets bored easily? My kitty constantly wants to play. This puzzle keeps her mind active and entertained. She loves it when I watch her unlock the food. Definitely worth it. **It's not for all cats though** I have another cat who is shy and mostly independent. Even though she likes the food, she doesn't attempt to unlock it. Only get for hyper cats.
---
By cherylw on Apr 8, 2022
Great item
Two of my cats love this with the snacks inside. My youngest cat has no interest. My oldest female went right over and figured out all but the spinner in 5 minutes. My boy loves it and it takes him longer to get the treats.
---
By MommaAJ on Mar 14, 2022
Slows down eating
We use this specifically for one cat who gobbles up food so fast. So, we add crunchy treats into this toy, to curb her appetite between meals. She can't figure out how to move the big round piece to uncover her treats, but she figured out the sliders and clear rotating covers. It's a winner for one of my three cats.
---