Proin Extended-Release Tablets for Dogs
Check if we can ship this item to you. This item can't be shipped to certain states.
---
This item requires prescription approval.
---
Medications ship separately. Delivery times may vary.
---
---
---
About This Item
Proin Extended-Release is prescribed by your veterinarian to help control urinary incontinence in dogs due to urethral sphincter hypotonus, a weakening of the muscle in the urethra. It works by helping to tighten the bladder and urethral muscles to help prevent urine leaking and accidents. With all the same efficacy as Proin Chewable Tablets, these patented extended-release tablets are designed for once-a-day dosing and deliver a controlled release mechanism for steady absorption.
Proudly sourced directly from the manufacturer or their approved distributor. Guaranteed genuine and backed by the manufacturer.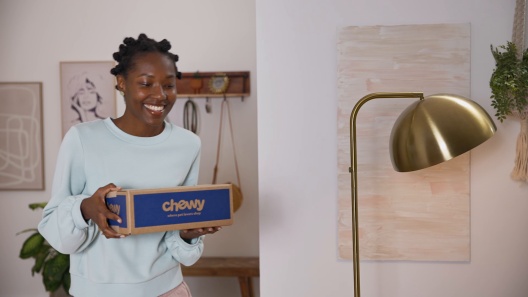 Learn More About Proin From Our Team of Experts
---
---
---
By IncontinenceSolved on May 31, 2022
Excellent Effectiveness, and Better Packaging at Chewy
I'm very grateful this medicine exists with side effects that are comparatively benign. My senior dog developed urinary incontinence a couple years ago, and this has saved a lot of cleanup trouble as well as helped her stay happy. We could tell she was ashamed and confused whenever she ended up with a puddle around her rear; requiring time & effort, towels, and a quick rinse to tidy up. The only downside is its apparently bad taste. She usually gobbles anything up but will immediately spit these pills out. Fortunately, this is easily solved by pill pockets or non-flaky cheese that we can stuff these into. Chewy's pharmacy makes the experience even better by allowing specific pill counts to save on packaging. I was used to only being able to order 30-count bottles from other pharmacies.
---
By Epic on Jan 22, 2022
Works for my female malamute
My large female malamute has been on this for a month now and the difference has been night and day. She was having intermittent loose urinary tract issues that were becoming more and more frequent last fall. I got her to her vet who recommended this and for the month she's been on it, there have been ZERO incidents of her accidentally peeing inside. So far, in the first month, there have been absolutely zero side effects. She eats, plays, and poops/pees like normal. I have a close family relative who is a vet who also highly endorsed this, and has only ever heard good things from owners of animals for which she has prescribed Proin. Highest recommendation.
---
By ladyhenry on Feb 19, 2022
Very pleased with product
My little girl was having issues were she would have accidents at night while she slept, As she sleeps with me, not good. Vet tried the 18 mg and she has be dry ever since. (Me too. :))
---
By Gingergirl on Feb 4, 2022
Curb the flow
This product has worked wonders in keeping my very old female from leaking urine. Haven't had to shampoo carpets everyother day. Highly recommend this prescription drug.
---
By Lynn on Dec 12, 2021
Proin ER for dogs
I have been using the regular one twice a day for at least a couple years, was told to try this one..my female leaks a lot.. I tried and I'm not seeing any difference unless it takes a couple months to act better in her system...it's more expensive, she's still leaking, so I went back to the old one. If she's gonna leak, then why pay more for the same outcome. Might just be me, and my girl...but my carpets ruined...she's 8 and a Doberman...thats a good size pee stain. I don't know what to do.
---
By Cathy on Aug 3, 2021
Spayed incontinence
Our poor girl started wetting her bed when she just turned 3 yrs. She's a beautiful black/tan pure German Shepherd rescue and would wake up suddenly when she peed during a nap. Since we only had male dogs we weren't prepared for this, yet we love her too much, not to do anything to help her. We could read in her eyes that she didn't like it either and she knows she's supposed to go outside. We still would have had her spayed even if we had known this could happen. All of our dogs have been 'fixed.' As much as I love puppies, we don't breed our dogs.
---
By Ldropps on Sep 7, 2021
Same medication that my vet prescribes
This is the same medication that my vet prescribes only cheaper. I'm very happy to save some money while knowing that my little one is getting what he needs.
---
By YLab on Jul 15, 2021
Apprehensive at first. Been using Proin for 10 years.
10 years ago our yellow Lab started leaking urine at just 1 year old. It was dog diapers, kept outside 24 hrs a day, or Proin. I read many scary reviews about people's dogs dying from the drug. Well, it worked perfectly for our dog. She's 11 1/2 now and as soon as the Proin ER came out we started it. No leakage ever or problem with Proin or Proin ER. I recommend it.
---
By Jfdogowner on Jul 16, 2021
Hmmmmmmmm?
I was surprised the pills didn't come in the pictured container. It came in a generic plastic pill bottle. I have to believe it's the real thing. I've also ordered Percortin, this has to be the real thing. My dogs life depends on it.
---
By dessertno on Aug 10, 2021
proin ER is good.
works great, but the way you order is something to be desired! it says '1 tablet, and if you don't pay real close attention, then you get only one pill period in the bottle. duh. why don't you fix this?
---