Reconcile Tablets for Dogs
This item requires prescription approval.
---
Medications ship separately. Delivery times may vary.
---
---
---
We'll collect your pet's prescription information at Checkout.
---
---
About This Item
Help your canine companion cope with separation anxiety by giving him Reconcile Tablets for Dogs. These flavored, chewable tablets are formulated with fluoxetine hydrochloride and are FDA-approved for the treatment of canine separation anxiety when combined with a behavior modification plan. Reconcile not only helps your pup stay calm during stressful moments of separation, but it can also help reduce harmful behavior and even make him more open to training.
Proudly sourced directly from the manufacturer or their approved distributor. Guaranteed genuine and backed by the manufacturer.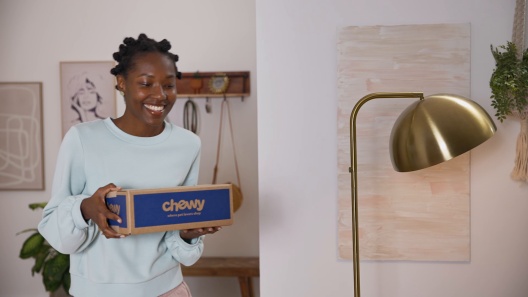 Learn More About Reconcile From Our Team of Experts
---
---
---
By Gizmo on Apr 13, 2022
My dog actually eats these
I started my anxious dog on the human generic version of Prozac (10 mg), which came in capsules I could open. I would mix the powder with his food and though it was slow-going at first, he eventually ate it without an issue. When this version became available, I was worried he wouldn't eat them because they're pills, not capsules. However, I've just been cutting them into small-ish pieces and putting them in his food and he hasn't even hesitated to eat them. They also seem to be helping with his anxiety, though it's only been a few days since I've switched from Fluoxatine.
---
By Cass on Mar 22, 2022
Works wonders!!
My dogs behaviorist prescribed this for my girl. I was hesitant to put her on this, due to the cost, and it being pretty much flavored fluoxetine tablets. However, it has made a WORLD of difference in her. She had been on fluoxetine capsules in the past. I didn't notice a huge change in her then. When I asked about putting her on fluoxetine tablets, she was hesitant and said that she finds Reconcile to work much better for behavior dogs. I wasn't too hopeful that it would help, but I was so wrong. My anxious doggy is now coming around and is almost back to her old self again.
---
By Lisanoc on May 9, 2022
Product is outstanding and affordable through Chewy. Delivery was quick.
This product is the absolute best and getting it through Chewy made it more affordable and we received the tablets quickly. Our pup has some OCD issues, yes, OCD issues, and this has improved those challenges by 95% nearly immediately.
---
By BingoBuddy on Apr 2, 2022
Great Service
Ordering the medication was very easy and "Eric", the young man I spoke with was very pleasant, knowledgeable and thorough. Explained what the process was and what and when to expect delivery. And he was actually able to get it shipped sooner than expected. Thank you!
---
By MeowMama on Feb 17, 2022
Reconcile for Dogs
Prior to using Reconcile, my dog was taking Prozac capsules normally prescribed for humans. Because she is very apt at nosing out medications in her food, she was often able to eat around them. And since the capsules are not meant to be opened before ingesting, there was really no other way to disguise them. The Reconcile tablets don't appeal to her either, but they can be broken up and crumbled into her food. This makes it easier for me to ensure it has been taken each morning.
---
By Miss on Mar 24, 2022
Helps somewhat
I feel this does help my dog. He is 10 years old and a schnoodle. He wanders at night, due to dementia. This has stopped since he's been on this medication. Initially the dose was too high, but I cut them in half and he is much better.
---
By keri on Feb 7, 2022
Stops My Cat from Attacking Me!
My cat surprisingly is on Reconcile for his anxiety and it has calmed him down drastically. I've tried tons of toys, lavender calming oil, mind exercise stimulation and nothing worked. He also attacks me and bites me, unprovoked when he is unmedicated. Reconcile has given me a real relationship with my cat that I adopted from the shelter, Paws & Whiskers.
---
By Miranda on Feb 2, 2022
Changed my dogs life
This medication has changed my dogs life. Our behavioral trainer recommended that we put our dog on it when we were dealing with training resistant anxiety based aggression. After a month on this medication, he was doing so much better with his training, and he's maintained his calm. His anxiety is so much better, and I just feel like I've gotten my best friend back.
---
By stressrelief on Apr 1, 2022
a good prescription for my nervous dog
We switched to this when a stronger capsule was too much for our aging pet. She is much more alert and less nervous on the smaller dosage.
---
By saraaaa on Feb 6, 2022
negative reaction
Our vet prescribed the 32mg dosage for my 47lb one year old Australian Shepard. The results were good, however, he completely stopped eating. He wouldn't take kibble, cooked food, treats, nothing but water. Stopped after three days.
---