RenaPlus (Potassium Gluconate) Powder for Dogs & Cats, 4-oz
This item requires prescription approval.
---
Medications ship separately. Delivery times may vary.
---
---
Frequently Bought Together
---
About This Item
RenaPlus is a prescription medication used to help supplement potassium gluconate. Potassium is needed to maintain overall body health, and RenaPlus provides a safe and effective generic alternative to Tumil-K. It's also available in powder or gel form for easy administration. Veterinarians may use this medication to treat companion animals.
Proudly sourced directly from the manufacturer or their approved distributor. Guaranteed genuine and backed by the manufacturer.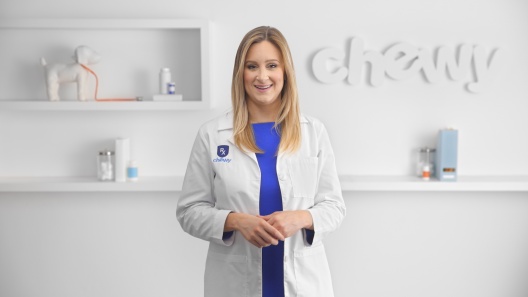 Learn More About RenaPlus From Our Team of Experts
Also available in a [gel] (https://www.chewy.com/dp/173716).
Shop Veterinary Diet Food, Supplements, Dental Care & More
---
---
---
By Gretchen on Apr 11, 2022
I couldn't be happier!
Gracie was put on the RenaPlus gel a month ago. She absolutely hated it. A fight twice a day with growling, hissing, scratching, etc. Then I saw there was a powder and asked her vet to switch to it. WIN!! I mix it into a spoonful of wet food and she gobbles down her "treat"!
---
By JennysMom on Mar 17, 2022
Works great
My vet had prescribed the RenaKare gel for Topaz, my cat with CRF. It was so hard to get him to take it. I ordered this powder instead, and it is easy to mix into his wet food. I also add other suppllements, and Fortiflora, and he gobbles up his food. This is great, as inappetance is frequently a problem with kidney cats.
---
By Sunny on Jan 7, 2022
Much better than renal K
My cat hated me wiping renal K on her front paws 2x a day. So much so that she started running from me whenever I approached her. She hated it so much she would shake it off before licking herself clean. She didn't like the maple syrup flavor. Tried this powder mixed with a very small amount of cat "gogurt", you know those churu treats. It worked great! Now she thinks she's getting a treat and often licks it off of the spoon, I rarely have to wipe it on her paw. Her potassium has increased and in the good range now.
---
By Kati on Nov 21, 2021
Easy to administer
I purchased this product because there was a manufacturer back order for the tablets. My baby boy is in kidney failure and requires potassium supplement. I was panicking that he won't take to the powder in his wet food but he loves it and it's much less difficult to give than the pills. I just mix it up in his k/d pate wet food and he gobbles it all up. Not only does he get his supplement but he gets a "treat" twice a day! I will be purchasing this form of potassium from here on! He loves it and I do too!
---
By Holly on Jan 2, 2022
Choose tablets, not this!
I ordered Renaplus tablets, but received this powder instead. I've tried everything, including mixing it with tuna juice, but my cat hates this and hates getting it syringed in his mouth. I can't wait until the tablets are available again.
---
By debbe on Jan 21, 2022
GOOD STUFF
LIKE SOME KIND OF MAGIC POWDER THAT DOES NOT AFFECT THE FLAVOR OF THE FOOD- SOOOOOOOOO MUCH EASIER THAN GIVING 4 PILLS A DAY!
---
By Serena on Nov 19, 2021
Good product
My kitty has CKD so the vet recommended her taking renal K. So far this is working pretty well for her. Easy to mix into her wet food.
---
By Ellen on Jan 8, 2022
Same as vet's product.
Identical to what the veterinarian originally prescribed.
---