Royal Canin Veterinary Diet Adult Gastrointestinal Dry Cat Food, 8.8-lb bag
This item requires vet authorization.
---
---
---
About This Item
A veterinary-exclusive dry cat food for adult cats with long- or short-term digestive sensitivities.
Promotes digestive health and optimal stool quality with highly digestible proteins and prebiotics.
High calorie content allows cats to eat small meal portions and still get the nutrition they need.
Helps manage GI health with omega-3 fatty acids, EPA and DHA, and a blend of soluble and insoluble fibers.
Supports urinary health with the exclusive S/O Index, which creates an environment unfavorable to crystal formation in the bladder.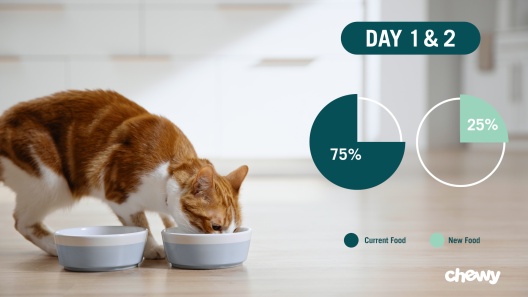 Learn More About Royal Canin Veterinary Diet From Our Team of Experts
---
---
About Royal Canin Gastrointestinal Health For Cats
Worried About Your Cat's Digestion?
Your cat's gastrointestinal (GI) system helps support the rest of the body by properly digesting food and making sure to extract the nutrients needed for overall health. Your veterinarian is the expert on your cat, so you should always consult with this trusted advisor to find the best gastrointestinal health solutions and management options for your pet.
Know Your Cat's GI System
Mouth: Where hair ingestion from grooming can cause the formation of hairballs.
Stomach: The first part of the GI tract, where inflammation may cause vomiting.
Small Intestine and Pancreas: The small intestine is responsible for nutrient absorption and the pancreas aids digestion.
Large Colon (Transverse): Responsible for forming stool.
Large Colon (Descending): Integral to stool formation—any disruption here may lead to constipation or diarrhea.
Rectum: Where stool leaves the body
How Nutrition Can Help
Talk to your vet about your cat's GI tract and what diet can help keep it healthy. Your veterinarian may recommend a Royal Canin GI formula that is:
Rich in nutrients and easily digestible
Balanced for good digestion, with a blend of fibers and prebiotics to support digestive health
Highly palatable to encourage eating, even when appetite is decreased due to gastrointestinal upset
Find The Perfect Balance
With a dry and wet feeding routine, dry food supports positive oral health while wet food supports healthy hydration.
Autoship
Keep your cat's feeding on schedule.  Set your order for Autoship to make sure you always have their veterinarian-recommended nutrition on hand.
About Royal Canin
What sets Royal Canin apart is their close collaboration with veterinarians. Through these professional partnerships, they strive to learn everything they can about pet health, including how different formulas perform for different breeds, sizes, lifestyles and therapeutic conditions. Ongoing research and development allows Royal Canin to keep providing the precise nutrition dogs need for a range of medical conditions.
Shop Royal Canin
Compare Similar Items
| | | | | | |
| --- | --- | --- | --- | --- | --- |
| | | | | | |
| Customer Rating | | | | | |
| Price | | | | | |
| Autoship | | | | | |
| Top Ingredients | Chicken By-Product Meal, Chicken Fat, Brown Rice... | Chicken By-Product Meal, Brewers Rice, Corn... | Chicken By-Product Meal, Brewers Rice, Corn... | Brewers Rice, Chicken By-Product Meal, Corn Gluten Meal... | New: Corn, Brewers Rice, Wheat Gluten... |
| Special Diet | Pea-Free, Veterinary Diet, Sensitive Digestion, With Grain | Pea-Free, Veterinary Diet, With Grain | Pea-Free, Veterinary Diet, With Grain | Pea-Free, Veterinary Diet, Sensitive Digestion, With Grain | Pea-Free, Veterinary Diet, With Grain |
| Food Flavor | Chicken, Poultry | Chicken, Poultry | Chicken, Poultry | Chicken, Poultry | Chicken, Poultry |
| Health Feature | Digestive Health, High-Energy | Urinary Tract Health | Urinary Tract Health, Weight Management | Digestive Health, Weight Management | Hip & Joint Support, Senior Care |
| Lifestage | Adult | Adult | Adult | Adult | Senior, Adult |
| Food Form | Dry Food | Dry Food | Dry Food | Dry Food | Dry Food |
---
Questions & Answers
10 Customer Questions
---
Does this diet help cats have less frequent bowel movements?
Answer by • Jul 09, 2017
This diet has high energy content which allows a reduction in meal volume and a decreased intestinal load. This may in turn result in smaller or less frequent bowel movements.
---
What is the difference between Royal Canin Veterinary Diet Gastrointestinal High Energy Dry Cat Food, Royal Canin Veterinary Diet Gastrointestinal High Fiber Response, and Royal Canin Veterinary Diet Gastrointestinal Moderate Calorie Feline?
Answer by • Feb 27, 2019
This High Energy recipe is specifically formulated diet helps manage feline gastrointestinal disease in cats requiring a higher energy density. The Fiber Response recipe is specifically formulated prescription diet helps cats with digestion issues or food allergies achieve optimal health. The Moderate Calorie recipe is specifically formulated prescription diet helps cats with digestion issues or food allergies achieve optimal health, plus it features a reduced fat content to help limit weight gain in cats with a tendency to become overweight or obese.
---
One of my cats is on this high energy diet. Would it be suitable to feed to my other two cats also?
Answer by • May 06, 2018
Since this is a prescription food formulated to meet specific diet restrictions from known health issues, this food should not be fed to any other animal than the one prescribed due to the restriction of specific nutrients. Prescription diets can be detrimental to an otherwise healthy pet if that pet doesn't have the ailment for which the food is designed.
---
What are the DRY MATTER phosphorous and protein percentages for this formula?
Answer by • Jan 21, 2020
This variety contains approximately 30% Protein content on an as fed basis (32.6% on a dry matter basis) and 1.02% Phosphorous on an as fed basis (1.10% on a dry matter basis.)
---
---
---
By Southerner on May 14, 2022
Life Saver for My Cat
My 9 year old cat, Arya, was diagnosed with pancreatitis several years ago. I tried so many types and brands of dry food over the years which ultimately made her disease worse. Both of my cats have always preferred Royal Canin products so I asked my Veterinarian to prescribe a dry food for Arya. I just finished the transition from prescription Science Hill to this product. Both of my cats love it because of the enticing aroma and the small sized kibbles. Arya is gaining weight; not vomiting; and energy level is back to normal. Just wish it was less expensive but we spare no expense for our little fur babies.
---
By Corrie on May 7, 2022
Never been more happy to see poop
My eight year old cat has been dealing with chronic constipation for years. Already went down the whole road of using laxatone gel, pumpkin, and miralax and nothing really helped that much. It was getting so bad she was throwing up from straining and I knew I had to try something else. Within 24 hours of using this food mixed with her old stuff she actually had the most healthy poop I have seen in years. It's worth the price for her comfort and will last much longer being mixed. This stuff is a miracle. I'm so happy and I know she is too!
---
By Emma on May 10, 2022
This food really works. It's the best!
Our cat had been vomiting daily. We started him on the Royal Canin Gastrointestinal dry cat food 2 weeks ago. This food has really worked to settle his stomach. He has not vomited once since starting this food.
---
By Carol on Apr 11, 2022
Cat with gastrointestinal problem
This seems to be good food for the purpose intended. Sam, my 6 year old has pancreatitis flare up's from time to time. This food has helped keep her home instead of vet hospital care. The only thing she is tired of the taste. Wonder if it comes in different flavors?
---
By Rocky on Mar 9, 2022
Gastrointestinal relief
My cat was having problems for quite a long time until his doctor decided we should try this special food. I was able to switch him over to it easily because he likes it very much. Since he's been eating it for three months now I've seen a tremendous difference in his health and behavior. I intend to keep him on it. Ordering it from Chewy is cost effective and trouble free.
---
By CatOwner on Mar 4, 2022
Mega colon
They have changed their formula, as of April 2020. It used to work for my cat's Mega Colon, but no longer does. Please bring back the old formula! We have started him on Miralax too which is helping, but we shouldn't have to add this while we are paying $$$$ for a prescription food. I have contacted Royal Canin directly, who confirmed they had changed their formula.
---
By Shygirl on Apr 12, 2022
Exceptional Product and Service
My Vet recommended this for my cat that was having problems not keeping her food down. Since starting this gastrointestinal diet she has been fine. Highly recommended by me.
---
By Indigoblue on Jan 16, 2022
Allows my cats to have dry food again
I give this as a treat to my 3 senior cats. Only a tablespoon, twice a day. My vet allowed this for my cat with FUS because it's got the S/O Index. (Is on the S/O Index? I don't know how that goes.) He hasn't been able to keep dry food down in years, but this food agrees with him. He's having trouble with his appetite and keeping his weight up, so this is also boosting his appetite. I had stopped giving all of my cats dry food to avoid problems, but they all like this one, and they're enjoying having dry food back in their diet.
---
By cris on Jan 9, 2022
fast delivery, vet prescribed
i ordered this on friday jan 7 and it arrived today sunday jan 9. i wasn't expecting the delivery to be so soon! when i first adopted my cat from an animal hospital, they told me to stick to this diet due to her eating wet food vomiting and have to be put on saline. i stick to this diet and she's doing great. she doesn't vomit anymore and she's healthy :)) chewy provided me w the same food for $10 less! thank u chewy
---
By Chelle on Mar 18, 2022
Cat food for cats with sensitive stomachs
Great product. My cat loves it! Fast delivery!! My cat loves his new food! My subscription is so easy to manage. Wouldn't get my pet food anywhere else!
---