Sentinel Tablet for Dogs, 2-10 lbs, (Brown Box)
This item requires prescription approval.
---
Medications ship separately. Delivery times may vary.
---
---
---
We'll collect your pet's prescription information at Checkout.
---
---
About This Item
Your furry friend must have a current heartworm test result on file with your veterinarian in order to be prescribed heartworm medication. Please visit your veterinarian to have this test performed annually to protect your four-legged friend. Sentinel is a monthly oral preventive prescription that guards against heartworms, adult roundworms, adult hookworms, whipworms, and prevents the development of flea eggs. It protects your dog against heartworm disease and intestinal worms, all in a palatable, flavored tablet.
Proudly sourced directly from the manufacturer or their approved distributor. Guaranteed genuine and backed by the manufacturer.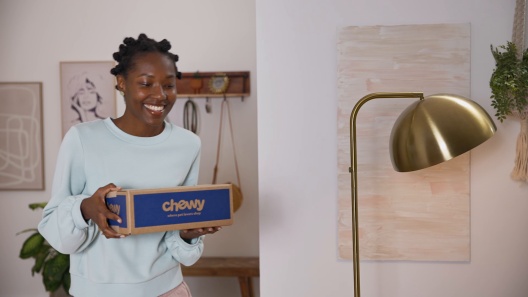 Learn More About Sentinel From Our Team of Experts
Dosage Chart
| Color on Box | Weight Range | Strength | Dosage | Product Page |
| --- | --- | --- | --- | --- |
| Brown | 2-10 lbs | 2.3 mg Milbemycin Oxime & 46 mg Lufenuron | Administer orally once a month | ✓-Click Here |
| Green | 11-25 lbs | 5.75 mg Milbemycin Oxime & 115 mg Lufenuron | Administer orally once a month | ✓-Click Here |
| Yellow | 26-50 lbs | 11.5 mg Milbemycin Oxime & 230 mg Lufenuron | Administer orally once a month | ✓-Click Here |
| White | 51-100 lbs | 23 mg Milbemycin Oxime & 460 mg Lufenuron | Administer orally once a month | ✓-Click Here |
---
---
---
By Chup on Apr 12, 2022
New pills my dogs are trying
My Chihuahuas were on Heart Guard but stopped eating them. They are also toothless so it was difficult for them! So, I searched for a pill that I could use that wasn't chewable and small enough and found Sentinel. It's small enough so I can hide it in their food and it seems to be working out fine.
---
By linda on Jan 27, 2022
Great service
I gave this product to my yorkie for most of her life. Vet wanted me to give my new puppy simpatrica trio 6 pills 136.00. I went back to sentinel. Chewy handled it all for me and shipped it fast.
---
By Cindy on Oct 2, 2021
Recent Purchase
This is a recommended product and I have used it for years. Now that my Vet does not dispense I am happy Chewy offers this convenient service. I ordered 2 boxes for an annual prescription but only received 1. I wish chewy had notified me before shipping so I could discuss this with my Vet and save on shipping.
---
By LaLa on Oct 5, 2021
Works as Expected
This product works as expected for my 6.5lb toy poodle by keeping the little critters from producing eggs on my pet. Altough it doesn't keep fleas/ticks away it keeps them from making more eggs. I just keep his coat low by getting him gromed often so I can visually inspect skin. Safe and effective
---
By MsRedskins on Oct 2, 2021
Heartworm Medication
It's nice to be able to receive these in the mail automatically. Didn't know I could do that. Thank you!
---
By Happy on Jul 16, 2021
Sentinel Heartworm Tablets
My dog will absolutely not eat the chewable heartworm medication and I had tried everything. These tablets are small and can easily be hidden in something he enjoys eating. I am extremely pleased.
---
By Natalie on Sep 8, 2021
Heart healthy medicine
Sentinel keeps my lil' one's heart healthy. Vet approved.
---
By Pickles on Apr 23, 2021
Mini puppy challenges
This is the only heartworm medication that I could find for mini puppies. My puppy weighs 4 pounds. I didn't want to get her anything for dogs weighing up to 25 pounds or the like. I was concerned she would be over medicated.
---
By Easy on Apr 12, 2021
Great product
Our vet had prescribed another product that was difficulty to get our picky dog to eat. We switched to sentinel tabs and it makes our life so much easier in getting the medication in our little feisty dog!
---
By GiGi on Apr 7, 2021
Keeping My FurBaby Healthy & Safe!!
Chewy contacted my Vet for this item very quickly in which resulted in me receiving the tablets for my FurBaby asap. No time lapsed which is a PLUS! Recommend this - YES
---