Sentinel Tablet for Dogs, 26-50 lbs, (Yellow Box)
This item requires prescription approval.
---
Medications ship separately. Delivery times may vary.
---
---
---
We'll collect your pet's prescription information at Checkout.
---
---
About This Item
Your furry friend must have a current heartworm test result on file with your veterinarian in order to be prescribed heartworm medication. Please visit your veterinarian to have this test performed annually to protect your four-legged friend. Sentinel is a monthly oral preventive prescription that guards against heartworms, adult roundworms, adult hookworms, whipworms, and prevents the development of flea eggs. It protects your dog against heartworm disease and intestinal worms, all in a palatable, flavored tablet.
Proudly sourced directly from the manufacturer or their approved distributor. Guaranteed genuine and backed by the manufacturer.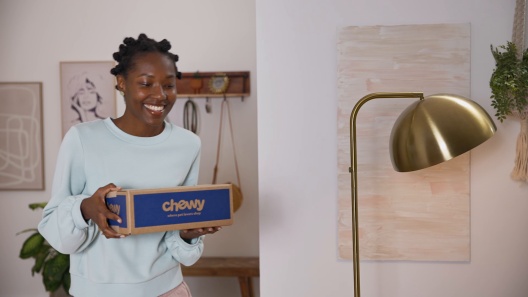 Learn More About Sentinel From Our Team of Experts
---
---
---
By Poppy on Nov 2, 2022
My dog got hookworms while on this!! Twice!!!
My dog has been on Sentinel for about seven months now. I give it to him religiously on the 1st of the month. He has just tested positive for hookworms for the second time in a five month period. Granted, I live in a major city and we're frequently at dog parks and high dog traffic areas but I was still counting on some protection. I'm switching to a different brand.
---
By skess8054 on Nov 3, 2022
This was a great find
This was a great find. The price was the best Ive found. It does exactly what I was looking for it to do
---
By Terry on Sep 21, 2022
Once a month meds
had a easy, fast order process for my heartworm preventative. Made shopping with you a great experience. Thanks Terry
---
By Patty on Nov 3, 2022
Chewy is Awesome
Great product. My dog has been using this for four years!
---
By Gwen on May 25, 2022
Sentinel is a great product
Sentinel Heartworm prevention is a great product. I have a service dog and we go into all kinds of different places. I like that Sentinel protects from other parasites as well as heartworms, it's easy to give and my dog loves them. Highly recommend them.
---
By Mygirls on Jul 22, 2022
Sentinel heartworm
I have Shelties. I have used this for years. My vet recommended it when I got my 1 st sheltie. Small enough for them to eat.
---
By PatnRocky on Feb 18, 2022
Good product, good service
I really like this heart worm preventative because it is safe, tried and true, and it has the added benefit of eliminating the possibility of a flea infestation. My vet doesn't carry it, so I was glad Chewy did. They called my vet for permission and shipped in a timely manner with great communication every step of the way. Very good experience.
---
By Diesel on May 13, 2022
Disappointed
We are daily removing attached ticks after giving this product to our dog. I am very disappointed with this product.
---
By Pennybins on Mar 23, 2022
Tried & true
I have been using this product since my Sparky was a pup, seven years ago. No adverse reaction.
---
By FurMama on Feb 27, 2022
Works Well
Our vet recommended this for our sweet girl. She has her nose and mouth into everything so it's definitely a must. Seems to work well.
---