Sileo Oromucosal Gel for Dogs, 0.09-mg/mL
Autoship
(Save an extra 5%)
Choose Autoship at checkout for regular deliveries.
Why Autoship?
FREE access to chat with licensed vets 7 days a week.
Save 5% on all future Autoship orders.
No fees, no commitments - cancel Autoship anytime.
This item requires prescription approval.
---
Medications ship separately. Delivery times may vary.
---
---
---
About This Item
Sileo (dexmedetomidine oromucosal gel) is the first and only FDA-approved treatment for dogs that suffer from noise aversion. This medication is prescribed by your veterinarian to help calm your dog when your pet is frightened by loud noises. Common noise aversion triggers include fireworks, thunder, construction work, traffic or street noise, celebrations, vacuum cleaners and smoke detectors. Sileo works by blocking norepinephrine, a brain chemical similar to adrenaline that pumps up anxiety.
Proudly sourced directly from the manufacturer or their approved distributor. Guaranteed genuine and backed by the manufacturer.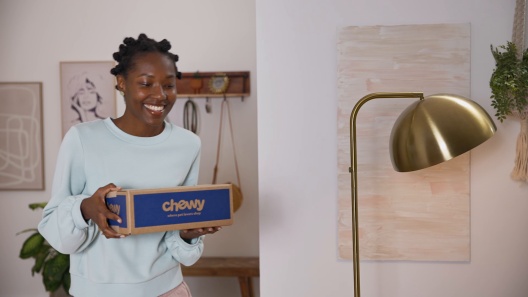 Learn More About Sileo From Our Team of Experts
---
---
---
By Layla on Aug 27, 2022
Really works!
My 12-year-old female dog Layla has a terrible time with fireworks and thunderstorms. They recommend that you are careful with the dosage so that you don't overdose your pet. This medicine is a gel that comes in a syringe that you put in the pocket of their mouth so they don't swallow it. It has a easy dosage system on it and worked right away with my dog on the 4th of July she went to sleep during the All Night fireworks. Best thing I found for noise aversion.
---
By KimC on Nov 2, 2022
It works!!!
This is great stuff! It works fast and lasts a few hours. My main use is thunderstorm anxiety for my Mini Aussie. Prescription meds didn't work. This is great stuff!!
---
By KimoMomma on Jul 14, 2022
It's the STUFF!!!
So very thankful my vet prescribed this. July 4th has always been such an anxious time for my husky and in turn for me. Sileo really helped my boy this year. Our town has a fireworks display at 10pm each year. I gave him a dose at 8:45pm and by 10pm the medication was working. Our house has the perfect view of the town display but that also means that we get the full effect of it...booms and all. Sileo helped Kimon to weather the noise without such heightened fear and trying to hurt himself (and me). This year with Sileo, my boy laid on the floor in the living room and just lifted his head when there was an especially loud boom. I love how Sileo doesn't drug him. He seemed so relaxed but not out of it. I wish it lasted longer than 2-3 hours but I am very happy with the results this year. Sileo saved us! Highly recommend!
---
By Patsy on Jul 23, 2022
What a relief!
My brother in law has been using this product for years with his small dog. I have seen it work for thunder and fireworks. Our latest rescue has acute hearing and is also terrified of thunder and fireworks. Thunderstorms have been a daily occurrence in Florida this time of year, maybe even worse than we remember. It worked first time. We actually reduced the dose to one dot and that is working almost daily. Easy to measure proper dose based on weight and follow instructions to get the gel dispensed from this syringe like dispenser. Must not let dog swallow so you hold dog's snout while inserting down into sulcus between cheek and gum. Very quick acting to calm him down unlike a pill. Very pleased we knew of this product.
---
By Karen on Nov 11, 2022
Outstanding results
This product works so well--calms my dog without making her groggy. She just snoozes through the storm with no lasting effects.
---
By Twofluffybums on Jul 15, 2022
Worked great!
We used Sileo over 4th of July weekend and during a thunderstorm for our Bernie/Newfie who is terrified of both events. He is on daily anxiety meds for noise aversion, but when it storms badly or with fireworks he is still a mess. He will be so scared he throws up, pants, paces and shakes. The Sileo calmed him down within 10-15mins and kept him calm throughout the noise event. We used the lowest dose recommended by our vet and it worked perfectly. We have tried lots of other meds and therapies with no success for him, this was our last hope and it worked.
---
By Patrice on Aug 23, 2022
Fantastic product
This stuff works great. Made my dog chill out for about 2 1/2 hours. Dog returned to normal behaviors with no noticeable side affects. Even worked when storm had already started. Took about 15 minutes to take affect, then la la land! Wonderful!!!!!
---
By minega on Jul 4, 2022
I'm so grateful, relieved, so so so relieved
It worked. My poor puppy who hasn't slept in over a week survived the fireworks. We've had the occasional fireworks, several times a night for a week. And we all know the doggo's hear much more than we do. Well, after waking many times a night, for over a week, to see her sitting guard or hiding in her safe spot (she NEVER before has left me at night) the holiday itself was my huge dread. Thanks to my Vet & Chewy, I got Sileo in less than 5 days. And it worked. It worked. Combined with a Thunder Shirt for the worst of it, she's now sleeping between my legs.
---
By Denise on Jul 8, 2022
Stuff is a lifesaver.
One of my dogs is extremely terrified of thunderstorms. She shakes and pants like crazy. I usually will only give this during long, or very bad thunderstorms as I don't like to give strong meds too often and only when necessary. Sometimes I don't give the full dose, if I think its going to be a quick but intense storm and that works for her. It will calm her enough that she will just lay down and relax.
---
By Bjay on Aug 26, 2022
Thunder relief
I try so video for my dog who gets spastic when there is thunder & lightening. . I have tried everything and this seems to help without making her act like a drunk. A++++++++++
---