Sojos Complete Turkey Recipe Freeze-Dried Dog Food
List Price:

$113.99

Price:

$83.14 FREE 1-2 Day Shipping on this item

You Save:

$30.85 (27%)
Description
Sojos Complete is a wholesome grain and gluten-free dog food that you simply combine with water to create your own fresh, homemade dog food. 1 pound of Complete rehydrates to 4 pounds of fresh, raw food your dog will love. This recipe is made with USDA freeze-dried raw turkey and other all-natural ingredients.
Key Benefits
A 100% natural, complete and balanced, all life stage dog food that starts with USDA freeze-dried raw turkey as the #1 ingredient followed by fruits, vegetables, vitamins and minerals.
The freeze drying process removes all the moisture from the food and retains vital proteins, minerals, and nutrients. It also allows the raw meat to stay shelf stable and means you can easily and conveniently feed your pup a raw diet. Since moisture has been removed it also take up less space: it rehydrates to 5 times the dry amount! To serve, all you do is add water, let soak for 15 minutes, and then serve.
This veterinarian-recommended grain and gluten-free recipe doesn't contain any soy, by-products, GMO's, added sugar or salt, artificial color or preservatives, so not only is it great for sensitive stomachs but you can feel confident about feeding it.
Added Flaxseed has natural omega fatty acids to promote skin and coat health while pumpkin is loaded with fiber to help with a healthy digestive tract.
Made in the USA!
Item Number

50067

Weight

8.0 pounds

Breed Size

All Breeds, Small, Medium, Large

Food Form

Dehydrated, Freeze-Dried

Lifestage

Adult, All Stages

Made in

United States

Special Diet

Grain-Free, Gluten Free, GMO-Free
Nutritional Info
Ingredients
Turkey, Sweet Potato, Whole Egg, Broccoli, Celery, Apples, Flax Meal, Pecans, Cranberries, Tricalcium Phosphate, Basil, Dried Alfalfa, Pumpkin, Ginger Root, Dried Kelp, Zinc Sulfate, Vitamin E Acetate, Vitamin D3.
Pet lovers also bought...
Customer Reviews
Rated

4.6

out of

5

 by

170

reviewers.
Rated

5

out of

5
 by
Ctrylvr
Amazing results!!
I purchased this for my 4.5 month old Airedale puppy. She had been having digestive issues and I decided the food I had chosen just wasn't right. I was told about Sojos brand and I am sharing it with everyone!! My puppy has a shiny coat, more energy (help!! Haha), and her breath and stools are much better. I would recommend this to all people who see their pups as part of the family and wants to feed them as such!
January 15, 2017
Rated

5

out of

5
 by
Diane747
Cody loves Sojos & we do too!
Sojos was recommended to us for our 13-year-old Mini Aussie Cody who was overweight, lethargic, slept most of the time and has a little arthritis. It's been two years now and it's amazing how much more energy he has, is far more alert, is back down to a normal weight and just plain enjoying life! He even rough houses with our 2-year-old Mini Aussie Kasey who is an extremely high spirited, high energy pup. We are so thankful for Sojos because it has definitely enhanced Cody's health and his jest for life! And for Chewy.com...first rate company! Excellent prices and fast shipping!!!!!
December 24, 2016
Rated

5

out of

5
 by
Happydog
Our Westie dove right into this great food
Smells good enough for people, has everything they need nothing they don't and the freeze dried food is easy to store is always fresh and the raw food is what dogs are supposed to eat. Ours loves it! Now we have ordered the cat food and treats because they want his too.
December 30, 2016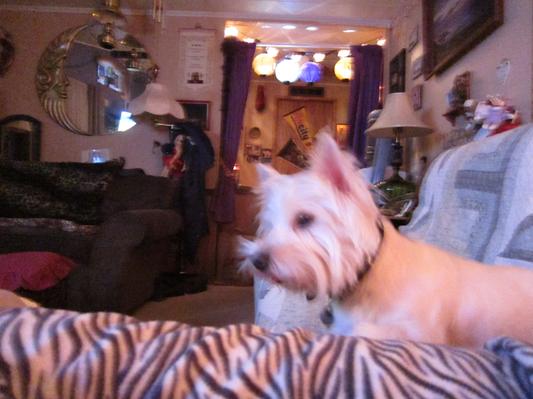 Rated

5

out of

5
 by
Akg1
The dogs love this food
I have two dogs. One will eat anything and the other is rather particular. In fact, she was recently diagnosed with cancer, and one of the vets recommended I try Sojo. She loves the food. I let the food soak in a container overnight in the fridge. It's more like stew that way and the flavors permeate making it more desirable. They love the smell, too.
December 25, 2016
Rated

5

out of

5
 by
Nan55
So healthy for our 4 pups, but also so easy...
We were feeding all 4 of our pups Natures Variety which was costing us a fortune. We switched to SoJo's for convenience but never expected it to also save us money and all 4 of the pups love it. I have already told several people about it, its the best way to feed the pups healthy and convenient for us.
December 24, 2016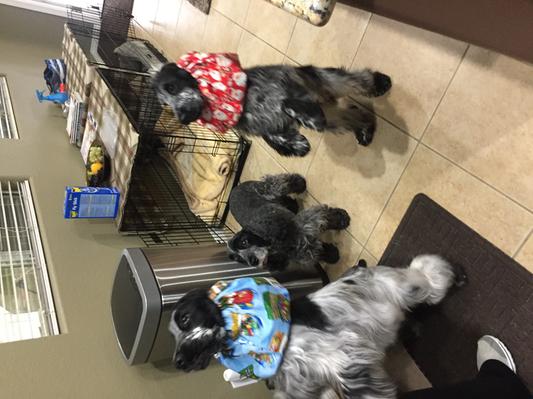 Rated

2

out of

5
 by
OwensMommy
Inconsistent
I agree with a previous review who talked about the inconsistencies with this product. My bag was nothing but broccoli and sweet potatoes. Sweet potatoes is the first ingredient on the list, so I would expect to see more of that ingredient than the others, but turkey is second and the turkey was non-existent in my bag. Tons of broccoli, though, which is the third ingredient. I looked at the bottom of the bag thinking that the meat settled in shipment, but no. To me, this is not a complete meal when you receive a bag like this. It needs to be supplemented with a protein source. I contacted Chewy's CS and they asked for a picture, which I provided. They are sending a replacement, but more importantly, I hope this gets addressed with Sojos. If they continue to send out bags like this, customers are not getting what they have paid for, but even more importantly, dogs are not getting the nutrition they need and what is stated on the bag. After all, dogs are carnivores, they are not vegetarians.
June 30, 2013
Rated

5

out of

5
 by
FrenchBullDogMommy
Picky Eater Loves This
My Frenchie has continuous bad skin allergies, and issues with constipation. I am constantly trying to figure out the source of her allergies with unfortunately no definite answers. I have kept her on Stella's raw dog food mixed with various meats I cook and she has continued to have issues. I switched recently to Sojo's and currently I have her on a turkey and chicken diet only, and so far her allergies seem to have subsided...though possibly due to the season change too...but also she devours the Sojo's which I am surprised since she is a very picky eater. Since I've started her on Sojo's her bowel movement has been healthy with no constipation, which makes me really happy for her health and well being. I would also like to acknowledge I have recently started spraying her down with apple cider vinegar /water mix every time she comes back inside from walking on the grass. Then I wipe her down with a hypoallergenic unscented baby wipe, which has really seemed to also help with her hot spots, and itchy paws. I just decided to add that for anyone who is on a constant mission like myself to find solutions for their dog's allergies.
October 31, 2016
Rated

5

out of

5
 by
Chris
Yummy
Although the smell takes a bit of getting use too, the dogs think it is like steak.
December 23, 2016