Trifexis Chewable Tablet for Dogs, 10.1-20 lbs, (Orange Box)
By Trifexis
Autoship
(Save an extra 5%)
Choose Autoship at checkout for regular deliveries.
Why Autoship?
FREE access to chat with licensed vets 7 days a week.
Save 5% on all future Autoship orders.
No fees, no commitments - cancel Autoship anytime.
This item requires prescription approval.
---
Medications ship separately. Delivery times may vary.
---
---
---
We'll collect your pet's prescription information at Checkout.
---
---
About This Item
Your furry friend must have a current heartworm test result on file with your veterinarian in order to be prescribed heartworm medication. Please visit your veterinarian to have this test performed annually to protect your four-legged friend. Trifexis (spinosad + milbemycin oxime) is the monthly, beef-flavored tablet prescribed to kill fleas and prevent flea infestations, prevent heartworm disease, and treat and control adult hookworm, roundworm and whipworm infections in dogs. With flea medicine, heartworm preventive and intestinal parasite control in one, get the peace of mind that comes from protecting your canine companion.
Proudly sourced directly from the manufacturer or their approved distributor. Guaranteed genuine and backed by the manufacturer.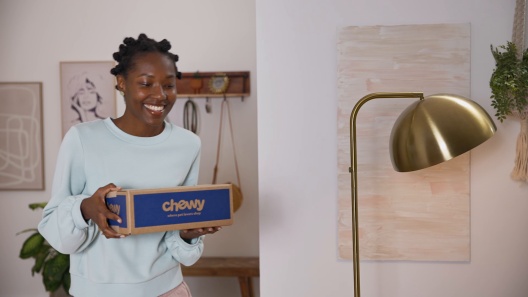 Learn More About Trifexis From Our Team of Experts
Dosage Chart
| Color on Box | Weight Range | Strength | Dosage | Product Page |
| --- | --- | --- | --- | --- |
| Magenta | 5-10 lbs | 140 mg Spinosad & 2.3 mg Milbemycin Oxime | Administer orally once a month | ✓-Click Here |
| Orange | 10.1-20 lbs | 270 mg Spinosad & 4.5 mg Milbemycin Oxime | Administer orally once a month | ✓-Click Here |
| Green | 20.1-40 lbs | 560 mg Spinosad & 9.3 mg Milbemycin Oxime | Administer orally once a month | ✓-Click Here |
| Blue | 40.1-60 lbs | 810 mg Spinosad & 13.5 mg Milbemycin Oxime | Administer orally once a month | ✓-Click Here |
| Brown | 60.1-120 lbs | 1620 mg Spinosad & 27 mg Milbemycin Oxime | Administer orally once a month | ✓-Click Here |
---
---
Dosed By Weight
Trifexis comes in five different strengths to provide custom-tailored dosing for a wide range of dogs. Just one tablet provides the correct amount your pup needs to protect him for a whole month from 5 different types of parasites. Trifexis works for dogs 8 weeks and older, with dosing for dogs from 5 pounds to 120 pounds—and beyond!
Indication
Trifexis prevents heartworm disease. Trifexis kills fleas and prevents flea infestations, and treats and controls adult hookworm, roundworm and whipworm infections in dogs and puppies 8 weeks and older and 5 pounds or more.
Important Safety Information
The use of ivermectin at higher than FDA-approved doses at the same time as Trifexis can result in serious side effects. Treatment with fewer than three monthly doses after the last exposure to mosquitoes may not provide complete heartworm prevention. Prior to administration of Trifexis, dogs should be tested for existing heartworm infection. Use with caution in breeding females. The safe use of Trifexis in breeding males has not been evaluated. Use with caution in dogs with pre-existing epilepsy. The most common adverse reactions reported are vomiting, decreased activity, itching, decreased appetite, and diarrhea. To ensure heartworm prevention, observe your dog for one hour after administration. If vomiting occurs within an hour of administration, redose with another full dose. Puppies less than 14 weeks of age may experience a higher rate of vomiting. For complete safety information, please see Trifexis product label or ask your veterinarian.
Trifexis Product Label
About Trifexis
Trifexis is a once-a-month, beef-flavored tablet that provides broad protection against a range of parasites. It kills fleas, prevents flea infestations, prevents heartworm disease, and treats and controls adult hookworm, roundworm, and whipworm infections. Protect your dog with convenient parasite protection that lasts all month long.
Shop Trifexis
---
---
By dani on Apr 26, 2022
not for picky eaters
The product works. My dog is just a spoiled baby. She's small and the very hard texture of the treat either upsets her or hurts her teeth. She seemed to have initially liked the smell/flavor but then had a lot of trouble chewing the super hard pill. Now she refuses to take it. I have to crush it and mix it with a high value treat like hot dog or real chicken. I'm stuck with this since the topical medicine gives her a rash. Dear Trifexis, please make a softer treat for tiny dogs.
---
By Izzabud on May 16, 2022
Great News Chewy
IZZABUD has been on this since she was a puppy and old enough to be placed on this medication Dr Gradis recommended it 4 yrs ago wow how time Flies she is still using this product I've never had problems with flies or ticks or heart worm problems she's my baby girl and We Love the Product Thank you Chewy for helping us out
---
By JES75 on Feb 27, 2022
Thank YOU Trifexis
I adopted a feral dog last year and I had a continual peeing in the home on my 'rug', he probably thought was 'grass'.... It happened usually once or twice a month... I finally figured out it was the other (sorry can't name the other as it may be against the law?) flea pills that I was using - so a vet tech suggested I try the Trifexis - lo and behold it works!!! Apparently he was allergic something in the other prescription that didn't 'agree' with him - he's doing WONDERFULLY now and is a GREAT dog! Yes it's expensive, but I was ssssooo stressed out and at my wits end - and now we're all calmer and doing great....
---
By Kitt on Mar 22, 2022
Has worked for my dogs for years!
Have never had an issue with Trifexis and I love ordering thru Chewy's pharmacy because it's fast and convenient. I don't give the dogs the entire pill at once because they're picky and won't eat it. I give half in the morning and half in the evening in a peanut butter pill pocket and they think they're getting a treat! Overall, my girls have done great on Trifexis!
---
By Liser on Feb 12, 2022
No more fleas
First time ordering from Chewy very easy from Vet sending in RX to getting whole process from order to door was less than a week. My dog is spoiled so have to smash it add a little water and use a syringe to administer to him. He hasn't been on a couple months and my neighbor has a lot of outside dogs that she use no flea meds on so my poor baby had multiple on him when I gave meds and within minutes you can see the black spots which are the dead fleas. 100% a great product.
---
By Pets on Mar 11, 2022
Appreciative
I have been very pleased with my experience dealing with Chewy for my pets. I also want to Thank Chewy for the beautiful white rose arrangement I received with sympathy of losing our baby Midnight in February. That was very considerate and shows they really care. Again, Thank You for remembering us during that time. Debra Windhausen
---
By BarneysMom on Mar 29, 2022
Great Product
I have been buying Trifexis for a number or years and it is a great product. I have always been happy with it and a couple of times I tried other products, but, they did not work as good as Trifexis. I will be a lifetime customer.
---
By sueb on Jan 22, 2022
Very bad experience
We adopted our boy at 6 weeks,to vet within 2 days for vaccines,heartworm preventive.He was put on Trifexis & was given monthly.At 1 year,he tested positive for heartworm.It broke my heart for him to go through the treat.Trifexis had to pay for treatment.I would not recommend.
---
By Bamamama on Jan 7, 2022
Excellent service
Since my veterinarian does not carry Trifexis, and since my elderly dog has been on it for years and I wanted her to remain in it, my vet suggested I order it by mail. I chose Chewy as my source. They were very helpful in coordinating with my vet to expedite the order, and the medication arrived by the date needed (even though all this took place during the Christmas rush).
---
By Kris on Apr 20, 2022
All in one
Love love love trifecta for my fur babies. Never had a flea, tick, heart worm, or intestinal parasite.
---