Trifexis Chewable Tablet for Dogs, 40.1-60 lbs, (Blue Box)
Autoship
(Save an extra 5%)
Choose Autoship at checkout for regular deliveries.
Why Autoship?
FREE access to chat with licensed vets 7 days a week.
Save 5% on all future Autoship orders.
No fees, no commitments - cancel Autoship anytime.
This item requires prescription approval.
---
Medications ship separately. Delivery times may vary.
---
---
---
We'll collect your pet's prescription information at Checkout.
---
---
About This Item
Your furry friend must have a current heartworm test result on file with your veterinarian in order to be prescribed heartworm medication. Please visit your veterinarian to have this test performed annually to protect your four-legged friend. Trifexis (spinosad + milbemycin oxime) is the monthly, beef-flavored tablet prescribed to kill fleas and prevent flea infestations, prevent heartworm disease, and treat and control adult hookworm, roundworm and whipworm infections in dogs. With flea medicine, heartworm preventive and intestinal parasite control in one, get the peace of mind that comes from protecting your canine companion.
Proudly sourced directly from the manufacturer or their approved distributor. Guaranteed genuine and backed by the manufacturer.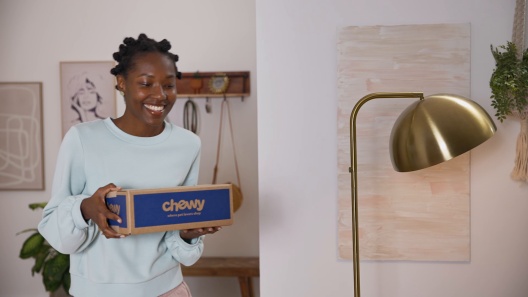 Learn More About Trifexis From Our Team of Experts
---
---
Dosed By Weight
Trifexis comes in five different strengths to provide custom-tailored dosing for a wide range of dogs. Just one tablet provides the correct amount your pup needs to protect him for a whole month from 5 different types of parasites. Trifexis works for dogs 8 weeks and older, with dosing for dogs from 5 pounds to 120 pounds—and beyond!
Indication
Trifexis prevents heartworm disease. Trifexis kills fleas and prevents flea infestations, and treats and controls adult hookworm, roundworm and whipworm infections in dogs and puppies 8 weeks and older and 5 pounds or more.
Important Safety Information
The use of ivermectin at higher than FDA-approved doses at the same time as Trifexis can result in serious side effects. Treatment with fewer than three monthly doses after the last exposure to mosquitoes may not provide complete heartworm prevention. Prior to administration of Trifexis, dogs should be tested for existing heartworm infection. Use with caution in breeding females. The safe use of Trifexis in breeding males has not been evaluated. Use with caution in dogs with pre-existing epilepsy. The most common adverse reactions reported are vomiting, decreased activity, itching, decreased appetite, and diarrhea. To ensure heartworm prevention, observe your dog for one hour after administration. If vomiting occurs within an hour of administration, redose with another full dose. Puppies less than 14 weeks of age may experience a higher rate of vomiting. For complete safety information, please see Trifexis product label or ask your veterinarian.
Trifexis Product Label
About Trifexis
Trifexis is a once-a-month, beef-flavored tablet that provides broad protection against a range of parasites. It kills fleas, prevents flea infestations, prevents heartworm disease, and treats and controls adult hookworm, roundworm, and whipworm infections. Protect your dog with convenient parasite protection that lasts all month long.
Shop Trifexis
---
---
By 2DogMom on Sep 29, 2022
Works but dog hates it
My 11 year old Border Collie has taken Trifexis since we adopted him as a pup. It has protected him well but it does smell like straight up pesticide. He spits it out of anything I hide it in, he can't be fooled. It was always a struggle getting it in his belly. What I do now is, after he eats some food, I coat the pill with butter, place it way at the back of his throat and hold his jaws shut while I rub his throat so the pill goes down. Then I give him a few spoonfuls of wet dog food for a chaser and lots of "good boy" pats. Sounds harsh but it really isn't. When he gets the extra food afterwards he is A-OK!
---
By Valerie on Oct 18, 2022
Works but is a nightmare trying to give to my dog
We haven't had issues with fleas or parasites, but trying to get my dog to take it is a showdown. It is a quarter-sized hard tablet so no luck "hiding it" in cheese. She is not a tiny puppy, she's a big pitbull and the only way I can get these down her throat is to actually stick the pill down her throat with my finger. It's horrible for both of us so I've decided I'm not buying these anymore. Prefer to get something soft at least!
---
By Molly on Jul 20, 2022
works great
My dog does not like to eat it, as some reviewers have stated. He does fine when I just toss it down his throat like any other med but I know lots of dogs don't take pills quite so easily. For those dogs that spit it out no matter what you've covered it in, my vet had a suggestion. Open the packaging the day before to let the medicinal smell get out of the pill...that is what the dogs are spitting out. After a day in the open, the dogs will eat it like a regular treat.
---
By Adara on Jun 19, 2022
First dosage excellent
Been dealing with fleas for six months. We able to take both dogs to the vet, and get treatment started. My dog is white, so I saw fleas on him EVERYWHERE, I couldn't brush him without picking off 20+... After the first dosage within an hour I looked over, and so many were dead!! He didn't take the medicine well, I had to bribe him with peanut butter. He isnt picky at all, so I was shocked when he was the problem child when taking the medication. (My Chihuahua had no issue with hers) Took me a while to get the paperwork all figured out. (due to lack of communication of what I was personally in charge of) but now I'm covered for the next six months.
---
By CDEF on Jul 28, 2022
Denied without explanation
This was kind of a hassle. Apparently, I had Fred's weight wrong and the order was denied without explanation and I had to call the vet and figure it out
---
By Wgordon on Jun 21, 2022
Dog will not take med
We have tried to put this med in everything but the dog will not take it. Canned dog food, peanut butter, cheese, hamberger, hotdogs, liver sausage, marshmellow, lamb, etc. He finds the pill and spits it out.
---
By Dennis on Jun 8, 2022
Trifexis Order
It took a littler longer to receive than expected but I got it . No complaints because I couldn't seem to get it from my pets veterinarian.
---
By Shadow on Jun 12, 2022
Awesome product
Quick delivery. Chewy did the leg work with the vets office. AND...the dog actually liked it..chewed it right up yessss
---
By Fati on May 15, 2022
My go 2 flea/heartworm medicine for my baby
I been giving Trifexis to my baby about a year now, i gotta dip it in peanut butter because he's picky lol so far it has worked great for him, definitely recommend
---
By Monilu on Feb 14, 2022
does it's job but stinks
Been using this since my 4 year old dog was a pup. He goes out to mountains with me a lot. Never has had a flea or worm issue and he is healthy. Only downside. Smells terrible!!! I try to air it out but it's strong and I struggle every month to get my picky dog to eat. But I put up with it since it gets the job done. So much easier getting my prescription through chewy now than having to make the vet trip. They approve vet records fast so it's nice :)
---