Vetsulin Insulin U-40 Cartridge for VetPen
By Vetsulin
This item requires prescription approval.
---
Medications ship separately. Delivery times may vary.
---
This item is specially packaged to remain refrigerated during transit.
---
---
---
We'll collect your pet's prescription information at Checkout.
---
---
About This Item
Vetsulin (porcine insulin zinc suspension) is the only FDA-approved veterinary product for the treatment of diabetes mellitus in both dogs and cats. This sterile, injectable porcine insulin zinc solution is prescribed to help control your pet's glucose levels and alleviate the unpleasant symptoms of diabetes. Vetsulin 2.7 mL is specifically formulated to be used with the VetPen Starter Kit injection pen (sold separately), which is designed to help canine companions and feline friends get more accurate doses consistently.
Proudly sourced directly from the manufacturer or their approved distributor. Guaranteed genuine and backed by the manufacturer.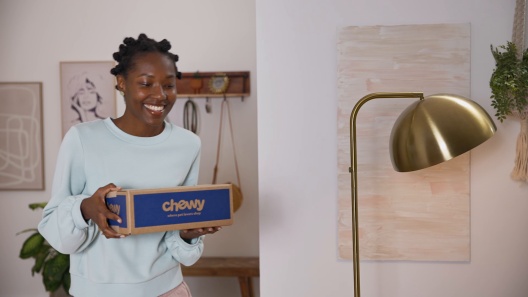 Learn More About Vetsulin From Our Team of Experts
---
---
---
By Angel on Nov 17, 2021
A whole week of insulin in one cartridge
Love this insulin for my Vetpen. Once the cartridge is loaded, it's good for a whole week. No more messing about with a syringe and drawing up insulin every day.
---
By pepper on Nov 4, 2021
it's safe & easy
I've used this product for quite sometime and it is safe and dependable
---
By Buddy on Aug 28, 2021
Need bigger
Do they have a bigger pen? My dog gets 16 units twice a day and these vials are expensive and they just don't last long enough!
---
By Remedy373 on May 23, 2021
Little Vials Last Longer
Not sure where the other reviewer from 2020 is getting her information, but these little vials are good for 42 days after the first puncture. My cat has been using them since 2018 and we've never had an issue. He's only on 1 unit 2x a day and this little vial suits his needs and saves me money.
---
By warminsulin on Jul 8, 2021
arrived warm
The insulin arrived with the cooling defrosted and melting and the vials not cool at all.
---
By duketheman on Jul 15, 2021
chewysmeds
as always everything was great please keep up the good service
---
By AmyMo on Jan 26, 2021
Product is great, packing not so much
I ordered this insulin because I'm away from home and couldn't go to my vet. I ordered 2 cartridges and they came very quickly. Since they have to be chilled, they came with ice packs. The box they were sent in was at least 12x12x12. The ice packs didn't take up that much room, so I was wondering why they were sent in a huge box.
---
By Sadiladi on Dec 2, 2020
Chewy to the Rescue!
My vet was out of Vetsulin; they were kind enough to call other locations, but no one had it. Chewy did, and I received it the next day. It was less expensive as well. Thank you Chewy!
---
By Neice on Oct 1, 2020
Insulin cartridge
It's great because they last for a while before replacing, depending on the dosage. Easy to I stall
---
By bowlbuds2 on Oct 4, 2020
Not so much
The insulin is real but I expected to get a bigger vial. Same price as other sites less volume
---