Vetsulin Insulin U-40 for Dogs & Cats
This item requires prescription approval.
---
This item is specially packaged to remain refrigerated during transit.
---
---
---
We'll collect your pet's prescription information at Checkout.
---
Frequently Bought Together
---
About This Item
Vetsulin (porcine insulin zinc suspension) is the only FDA-approved veterinary product for the treatment of diabetes mellitus in both dogs and cats. It's prescribed to help control your pet's glucose levels and alleviate the unpleasant symptoms of diabetes. Vetsulin comes in the form of a sterile, injectable porcine insulin zinc solution, and may help your pet to feel better.
Proudly sourced directly from the manufacturer or their approved distributor. Guaranteed genuine and backed by the manufacturer.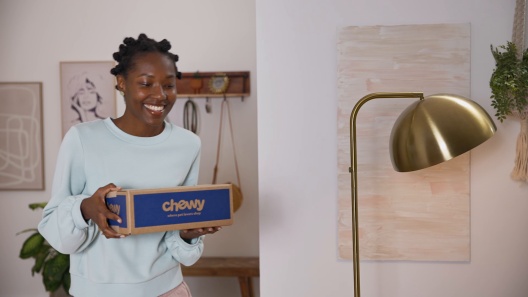 Learn More About Vetsulin From Our Team of Experts
---
---
---
By Toni on Jul 5, 2022
Disappointed
I was concerned because bottle was a little more then only half filled. I have gotten this from my Vet and remember it was not half full. I meant to notify you sooner but was away. I didn't hold the bottle for use. Started using second day after receiving. This insulin is a long time drug my Lola will need to be on for her lie time. I don't think I ill order again from Chewy
---
By Barbie on Aug 17, 2022
Great insulin
I received my insulin for my dog it was packaged in a good size box insulated with 4 ice packs. It's everything it says & free shipping. Thanks Chewy for everything you help me with.
---
By Helen on Jul 18, 2022
Great product and price
I was very impressed with the way the insulin was packaged to insure it remained cold during shipping. The price was cheaper than purchasing it from my vet. An added bonus is that I can save the shipping carton and ice packs for future use.
---
By Gizzy on Aug 13, 2022
Insulin purchase
It's was a very reasonable price then the vet and chewy package it very good it was still cold when it arrived. Definitely get you pets medicine from chewy.
---
By Terri on Jul 14, 2022
Using Vetsulin
Unfortunately, I have two dogs that are diabetic. That means that they need two injections a day each. Having to remember to order Vetsulin every month was getting to be a hassle. Fortunately, I can now depend on Chewy to deliver Vetsulin every month at a lower price than I was getting it from my veterinarian! This makes my life so much easier. Thank you, Chewy!
---
By gina on Aug 31, 2022
Vetsulin supply
IT WOULD BE NICE TO GIVE YOUR CUSTOMERS AN UPDATE ON THE STATUS OF THE VETSULIN SUPPLY. AND NOT A GENERIC, UNHELPFUL RESPONSE.
---
By LindaB on Jun 26, 2022
Vetsulin from Chewey
My first purchase of Vetsulin from Chewy. Arrived with customary speed. Packaging was excellent and Vetsulin cold. Did not have to pay for extra container to keep cold. Have always been happy with Chewy and am more so now. Thank you Chewy!
---
By Miley on May 24, 2022
100% satisfied
After getting my insulin from the vet for a year, I finally got smart and tried Chewy. I was so concerned that it wouldn't come on time or it wouldn't be packaged with care and it wouldn't come in an insulated cooler but I was pleasantly surprised. It came to my house exactly the same as when my vet sends and I didn't have to spend $24.00 in shipping and handling. The price of the insulin was the same as my vet but I still saved by not having to pay those crazy shipping and handling prices. Made a believer out of me. In these tough times we are all having, we need to try and save money wherever we can.
---
By Dolce on Aug 8, 2022
satisfied customer
Great experience. I will order food next. Will need glycobalaced as my Maltese is diabetic. Using Royal Cain brand. Will have them contact you soon.
---
By Chuck on Aug 26, 2022
Walter and Me
Walter has been eating well and has put his weight back on. I think the Vetsulin is the only reason I still have him with me.
---