Vetsulin Insulin U-40 for Dogs & Cats
This item requires prescription approval.
---
This item is specially packaged to remain refrigerated during transit.
---
---
---
We'll collect your pet's prescription information at Checkout.
---
Frequently Bought Together
---
About This Item
Vetsulin (porcine insulin zinc suspension) is the only FDA-approved veterinary product for the treatment of diabetes mellitus in both dogs and cats. It's prescribed to help control your pet's glucose levels and alleviate the unpleasant symptoms of diabetes. Vetsulin comes in the form of a sterile, injectable porcine insulin zinc solution, and may help your pet to feel better.
Proudly sourced directly from the manufacturer or their approved distributor. Guaranteed genuine and backed by the manufacturer.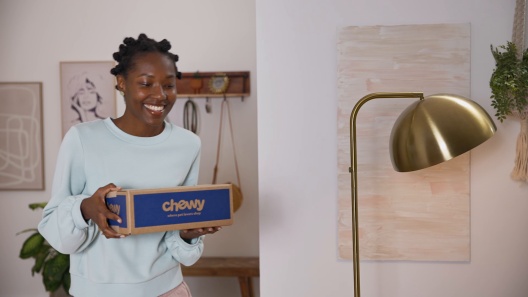 Learn More About Vetsulin From Our Team of Experts
---
---
---
By Miley on May 24, 2022
100% satisfied
After getting my insulin from the vet for a year, I finally got smart and tried Chewy. I was so concerned that it wouldn't come on time or it wouldn't be packaged with care and it wouldn't come in an insulated cooler but I was pleasantly surprised. It came to my house exactly the same as when my vet sends and I didn't have to spend $24.00 in shipping and handling. The price of the insulin was the same as my vet but I still saved by not having to pay those crazy shipping and handling prices. Made a believer out of me. In these tough times we are all having, we need to try and save money wherever we can.
---
By TiggsandLil on May 24, 2022
Chewy is a LIFE SAVER
I didn't know what to do. Two of my three cats, Tiggs and Lil have diabetes. It took me a long time to find a pharmacy where I could buy their insulin. I drive 25 miles to pick it up. It cost $35.00 extra to mail. But this time, they told me that NO ONE has VetsulinI, insulin. They told me to get on a waiting list but call my vet and have them order it because clinics are getting first dibs on the product. I asked my vet to order it but they said they don't do that. I called everywhere. I finally, called Chewy. They told me they could get it to me right away. They just needed a prescription. We set it up and my vet DENIED the prescription. I called my vet, and again explained that I couldn't wait a week for an appointment....SOMETHING that made me upset was that we have just seen the vet four months ago but they didn't have a record. Finally, the vet called Chewy. Chewy went ahead and got it to me ASAP. There was NO extra cost and it was here the day after the weekend. I was so grateful. It was cold and well packed and it was here when the tracking said it would. I don't know what people are doing. It's like the baby formula. You can't get Insulin, but thanks to Chewy who have had Insulin in stock, my cats did not have to suffer. Oh there were a couple other problems with my vet not answering the 'fax' or what I found out, the 'portal' but Chewy called me to tell me my vet never responded. This is when I first ordered. The vet's receptionist has said they did okay the prescription, but later, after Chewy called me, it turns out the vet had not contacted Chewy. What a mess it was. I am so grateful Chewy didn't just drop me and my cats. There was absolutely nowhere else to buy insulin. What do you do? I am glad we didn't have to find out. THANK YOU, CHEWY!!!
---
By LindaB on Jun 26, 2022
Vetsulin from Chewey
My first purchase of Vetsulin from Chewy. Arrived with customary speed. Packaging was excellent and Vetsulin cold. Did not have to pay for extra container to keep cold. Have always been happy with Chewy and am more so now. Thank you Chewy!
---
By muddled on May 25, 2022
Vetsulin for cats
I can get this product at a considerably lower price thru my animal shelter. I ordered it because I was worried they would not get it before I ran out. My fault for not ordering a little sooner. As long as my vet can get it for me at a lower cost, I will not order thru Chewy again. Sorry.
---
By HisChuzzy on Apr 4, 2022
Chewy and Vetsulin makes everything easier
It was very difficult when, after 13 years, my cat was diagnosed with diabetes. Our normal Vet was difficult and not helpful at all. Our new Vet is PERFECT! He suggested that Chewy could possibly help us by delivering Pagius' Vetsulin and Syringes. Chewy has made a traumatic situation so much easier by having a "go to", reliable place to get the necessary supplies. Thank you, Chewy, for giving us 1 thing less to worry about!
---
By Debbie on Apr 5, 2022
Chewy always comes through
I had an awful experience trying to refill my Scout 's insulin through the big box store that starts with "C" and ends with "o." They told me it was ready, when I went to pick it up, they said it was on backorder. I went to Chewy, they got the prescription from my vet, and it was delivered the day after. Packed and refrigerated. Now I have it, plus his prescription food, on autoship.
---
By Ashley on Jun 11, 2022
Vetsulin is fantastic
I had a cat that was on the more expensive human insulin so it's fantastic to have a drastically cheaper option that provides the same solution.
---
By nunu on Mar 18, 2022
bubbles in insulin
This was the 4th vial of vetsulin I have had for my dog (2 from Chewy). Previously the vials contained about 2/3 opaque liquid and 1/3 clear liquid which had to be blended before use. This vial had the opaque liquid but instead of clear liquid there was a cluster of small bubbles. These bubbles do not blend in. I called and spoke to a Chewy pharmacist and he said the bubbles were just from shipping and would go away in a day or two. They did not and they still are not blending in. My concerns are that Patsy is not getting whatever the clear liquid is included in the dose and also I am only getting 2/3 of the vial.
---
By Insulin on Apr 14, 2022
Love the ease of autoship!
Just wish my vet didn't charge me a fee to process the prescription. But that isn't Chewy's problem! Super fast and nice and cold. Great job packing to stay cold. Ice packs were still frozen. I was impressed - no need to worry about the insulin getting warm.
---
By ChocolateLady on May 2, 2022
Great Price!
My 12 year old Apricot Poodle is a diabetic. Was purchasing the insulin from my Vet, but, they have gotten a little pricey. The shipping was very fast, as well as, the packaging. Thank You Chewy!
---