Zoo Med Digital Combo Reptile Terrarium Thermometer Humidity Gauge
By Zoo Med
---
About This Item
Digital thermometer and humidity gauge.
Designed to be easy to set up and easy to use.
Combines multiple measuring tools for your convenience.
Claw-fect for use in your reptile terrarium, incubator or other habitat.
Features an independent remote probe to provide measurements at different locations.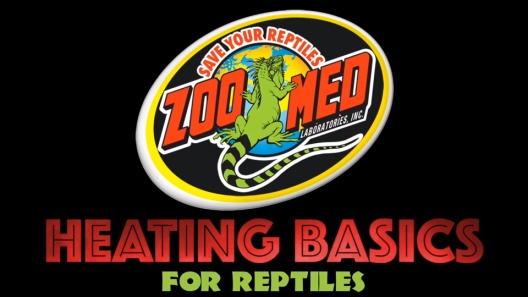 Learn More About Zoo Med From Our Team of Experts
---
---
Questions & Answers
8 Customer Questions
---
Does this measure humidity in %? Would this be good for making sure my leopard gecko enclosure is a good humidity? If you know, what humidity should a leopard gecko have?
Answer by • Feb 09, 2021
You can use the digital dual thermometer and humidity gauge with a leopard gecko. However leopard geckos do not need a high humidity, they need a low humidity of about between 30-40%.
---
Is the temperature probe water safe? (I.e. for my turtle tank, I'd like to put the humidity probe on the land area, and the temp probe in the water so I can remotely monitor the water temp)
Answer by • Dec 08, 2020
The waterproof temperature probe can be used in air or submerged in water.
---
Can these stick to the glass?
Answer by • Dec 03, 2020
Suction cups are included to stick the aquarium.
---
How high does the temp count to? Like will it read 100.4 or does it stop
Answer by • Jun 23, 2021
This thermometer can sense and read temperatures of -10 degrees to 140 degrees Fahrenheit.
---
---
---
By Logan on Apr 14, 2022
Good For Temp, Inaccurate Humidity
Bought this specifically for the humidity part, but the humidity is always very inaccurate. Despite that, the temperature is very accurate and easy to read. Super simple to use.
---
By Kris on Nov 25, 2021
Works well but very delicate
I got it mounted on my snakes tank but had to do some work to the tank, took it of and it broke in half. Tried to fix it but the parts were so small it was basically impossible. As long as you don't mess with it, it should work fine.
---
By SLMA on Oct 18, 2021
Yes Temps No Humidity
The Thermostat is okay you can say. It reads the temperature well enough but for my crested gecko that humidity is so important the numbers were way off. I was so scared for the past week that I was slowly killing him until I bought a new thermostat that was telling me my levels were perfect. So if you need something really just to check the temperature it's perfect otherwise don't buy it.
---
By Luckyhorse on Aug 9, 2021
Quality and consistency
We bought 3 for our rather large terrarium. The dual remote probes help with installation as we can place them exactly where we want to monitor. To test them, we placed all 3 in same spot to test differences. They all consistently gave same results. Have confidence these gauges will help keep your family member safe.
---
By Combo on Sep 20, 2021
Excellent addition to our reptile housings
We have bearded dragons and a ball python. We bought this combination gauge for all 3 houses, they are excellent quality and a valuable tool for keeping our pets healthy and happy
---
By CSteele on Jun 14, 2021
No good for Humidity
The thermometer seems to work fine, compared to the temperature gun I have and one other thermometer. HOWEVER the humidity gauge reads 10% humidity to matter what I do. I held the sensor under a light mist from my fogger (not under running or dripping water) and it didn't change the humidity at all. I turned up the fogger. Still, the meter stayed at 10% no matter how high I turned up the fogger. The tank was 1/2 full of fog and mist and STILL the gauge read 10%. That can't be correct. I'm so irritated to have wasted my money.
---
By James on Jul 10, 2021
Great Thermo-Hgryometer!
I have been trying out different thermo-hygrometers for my collection, and this one is by far my favorite next to Pangea's. Very accurate, and the suction cups are strong enough to resist moving, even with my super dedicated-to-bulldozing-everyting ball pythons!
---
By ways on Oct 21, 2021
Zoo med Thermometer and humidity
I think it works great for the price you can spend more and get the same outcome.
---
By Shelly on Jun 29, 2021
Seems accurate
I've compared both the thermometer and the hygrometer to two other brands and it seems on point. What I like better about this one is that both gauges have a moveable probe so that you can measure the exact points that you need to read.
---
By 10cats on Mar 1, 2021
Humidity gauge not working??
I don't think the humidity guage is working correctly. I'll spray his tank really well and it will shoot up to 90%+ but within 1/2 hour its down to 60% and keeps dropping down into the 20's which I don't think is actually possible when leaves etc in the tank are still wet. All the analog ones I've had in the past have never dipped below 50-40%. I think the thermometer is working okay.
---