Zoo Med ReptiTemp Digital Reptile Terrarium Thermostat
By Zoo Med
---
About This Item
Digital thermostat for your reptile habitat.
Designed to turn on cooling devices using the cool mode.
Designed to turn on heating devices using the heat mode.
Controls a range of temperatures from 50 degrees to 122 degrees Fahrenheit.
Can be used on up to 600 watts of heating devices and 150 watts of cooling devices.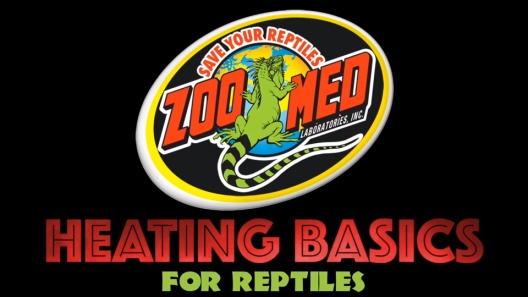 Learn More About Zoo Med From Our Team of Experts
---
---
Questions & Answers
25 Customer Questions
---
How long is the wire to plug in the wall? How long is the other wire for the thermometer part?
Answer by • Jul 08, 2021
The sensor cord for the temperature probe on the RT-600 is 6 feet long. The power cord to plug it into the wall is 70 inches in length.
---
can this be used on leopard geckos?
Answer by • Oct 15, 2020
This digital thermostat controls a range of temperatures from 50 degrees to 122 degrees Fahrenheit. It can be used on up to 600 watts of heating devices and 150 watts of cooling devices for your dude.
---
does this have a day/ night feature ? so I can have hotter temps during day but keep warm at night?
Answer by • Oct 19, 2021
The ReptiTemp digital thermostat does not have a night time temperature drop. You can connect it to a timer.
---
Is this a dimming thermostat or a on/off?
Answer by • Feb 08, 2021
This thermostat is designed to turn on heating devices using the heat mode or to turn on cooling devices in cool mode.
---
---
---
By Lanie on Mar 19, 2022
Works, but a little inconvenient.
Changing the temp is pretty clunky, you have to totally cycle through the temperature settings and start over if you want to make the temperature lower. The light on the digital display is also pretty bright and cannot be turned off. This may bother your pet at night, or bother you if it's in a bedroom. I had to make a cardboard sleeve to slip over the display at night to keep the light out. Other than those inconveniences, it works fine. I like that it has a setting for an alarm if the temperature falls too low or high. Overall a decent product with a few inconveniences that keep me from really recommending it.
---
By Logan on Apr 14, 2022
Very Good Thermostat
Is very good at making sure my snakes' enclosure doesn't get too hot. Very useful.
---
By Littlefoot on Feb 19, 2022
Leopard gecko
Littlefoot loves everything keeps him nice and toasty
---
By Bobo on Jul 25, 2021
Best one so far for beginner setup.
I've tried 3 different thermostats and this one is by far the best one for my U.T.H based on clear readout, easy to use, and very accurate. It's for a Ball Python enclosure and I do put the probe under ReptiChip substrate and I get a much more accurate reading for surface temps than on the outside bottom between pad and glass. Plus, not so hot on bottom glass and this 1 year juvenile stays under substrate A LOT!. I have the pad always at 84*F (~+/- 2*F) so at night the coldest it will be is 80* (with 2 inches of substrate) and the during day under hide inside temps reach 87*F - 92*F. Minor complaints are the tape will stay about 3-4days before unit flops off and I wish there was a down button for temp setting and I didn't have to cycle through highest temp to reset. I'm still going to give it 5 stars though as this is best most accurate one I've tried and beats Zilla and iPower thermostats for U.T.H temp regulation. PS. Give it about 1 week to let heat radiate through all the surrounding substrate for more accurate readings if using a wet bark substrate like ReptiChip.
---
By Dakota on Jun 24, 2021
Get it if you have a reptile
This is a MUST. Get this if you have a reptile who needs a constant heat. They need this to make sure its the right heat and they dont overheat or freeze.
---
By DirtySouthExoticPets on Jun 13, 2021
Buy 3 get 1 free was a surprise!
Needed 3 of these, got 1 free! Husband was so pleased. Only issue is now he wants 8 more if I can get the 2 free but it's not taking the 4th off of the order... Idk why.
---
By Jonny on Aug 3, 2021
Great product
Thermostat works great- no issues (and I have 7 of them currently running)! Will def order again
---
By Ann4 on Apr 28, 2021
Amazing!!!
This thermostat is perfect it keeps a consistent temperature so I don't have to worry about my animals I highly recommend this product!
---
By Chel on Feb 3, 2021
Temp controlling thermostat
I absolutely love this thing, it's very accurate and controlls the temperature perfectly with my heat lamps. Not so much with my heating pads, but that's not the fault of the thermostat, the pads are just quite small and not very powerful. Does not show humidity though, for anyone who might mistake that it does. Very good thermostat though.
---
By Jane on May 12, 2021
Works excellent!
I purchased this for my leopard gecko terrarium and I have not ran into any issues. Great for the price!
---