Kaytee Open Living Small Pet Habitat
Frequently Bought Together
---
About This Item
Constructed with added height for larger small pets like rabbits or multiple guinea pigs.
The wire frame is easy to assemble, and the chew-proof latches and locks create extra safety and security.
Features an open top for easy access to your pet, feeding and cleaning.
Comes with a durable waterproof liner system for easy cleaning.
Ramp covers provide added safety.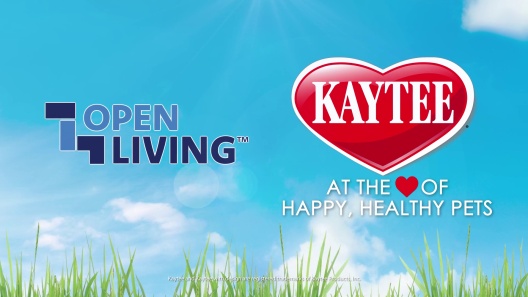 Learn More About Kaytee From Our Team of Experts
---
Compare Similar Items
| | | | | | |
| --- | --- | --- | --- | --- | --- |
| | | | | | |
| Customer Rating | | | | | |
| Price | | | | | |
| Small Pet Type | Rabbit, Guinea Pig | Rabbit | Rabbit, Guinea Pig | Rabbit, Guinea Pig, Chinchilla | Hamster, Gerbil, Rabbit, Guinea Pig |
| Material | Coated Metal, Metal | Plastic | Coated Metal, Metal | Plastic | Plastic |
| Features | Outdoor | Chew-resistant | Feeder Included | — | — |
---
Questions & Answers
17 Customer Questions
---
I need to get the wire rooftop with door for the 60x30 open living habitat. please help me
---
Where can I find the roof for it?
Answer by • Nov 17, 2020
Kaytee Open Living Small Pet Habitat has open top for easy access to your pet, feeding and cleaning. The Kaytee Open Living Habitat Small Pet Rooftop Add-On is sold separately.
---
Is the liner rabbit proof? My rabbits like to chew on plastic stuff.
Answer by • Oct 15, 2020
This Habitat has chew-proof latches and locks create extra safety and security.
---
is the liner machine washable?
Answer by • Nov 02, 2021
To clean your pet's home, unhook each round metal grommet on waterproof liner from the hooks inside of the habitat. Remove the waterproof liner, empty and clean with mild soap and water or spray with Kaytee Clean Cage, wipe, dry and set up the habitat again.
---
---
---
By JenC on Mar 14, 2022
easy for humans and good for piggies
The cage was so easy to set up and it's the perfect square footage for two guinea pigs. It makes cleaning a breeze when paired with fleece bedding. The open living format allows for customization for their particular needs. And I can verify that the lining is fully waterproof.
---
By Diana on Jan 31, 2022
Do not buy
Like previous reviews I definitely agree that this is a waste of money. The bottom part of the cage is not resistant at all, my rabbit had already bitten it the first few days I got it. The cage was alright for a few months but then it got really wobbly. I had gotten the top part as well because my rabbit would jump out which was an extra waste of money but that was on me that I didn't take in how low it actually is. Overall there's way better and cheaper options than this.
---
By Emily on Feb 21, 2022
Guinea pig cage
The cage is great for two guinea pigs. The cage is almost as long as my dinning room table. So they have plenty of room. Great buy if you want your guinea pigs to have room.
---
By Sachi on Aug 16, 2021
Guinea pig loves it
I got this cage for my guinea pig since in a couple months I will be getting him a friend. He loves having all the space, as soon as I put him in he starting wheeking and popcorning. Wouldve given 5 stars but the cage wouldn't click together like it should've so I had to use some zip ties. Other than that this is a great cage and the pictures really don't do it justice. This thing is HUGE so make sure you definitely have the space for it.
---
By Nope on Jan 13, 2022
Waste of money
My rabbit ate through the "chew proof" bottom in 2 weeks.
---
By michaela on Jul 25, 2021
Decent cage, poor liner
I bought this for my new rabbit and was pleasantly surprised with the size and price of the cage when I finally got it set up. It was a little difficult for me to understand the tarp when the instructions only said "put the tarp in" lol. However, my bunny very quickly chewed a hole in every single space he could trying to escape, so it would seem frustrating to replace all the time
---
By Nickname on Jun 9, 2021
Good, Big, Sturdy, BEWARE OF CHEWING
I thought this would be a great purchase. I thought the extra room and no more wire flooring would be perfect for my Holland Lop dwarf. I got the top to go with it. Easily put together. Everything seemed perfect. That is, until the next day. I came in his room to find that he has been chewing the liner non-stop! There are pieces everywhere, I have no idea how much he's ingested, and I have high doubts that there is anything I can do to stop him. I have thought to try, and probably will try, that non-bite bitter spray. Other than that, I have no solutions. I have bought him an enormous amount of toys and different hay to perhaps keep his mind off of the liner, but all to no avail. I so wish they made an anti-biting liner for this cage. And I pray for that day to come. Until then though, if you know your lil bun is a heavy chewer, beware! Other than this big complaint, I love the cage. I'll have to buy a replacement liner, maybe two, and I wish someone would've warned me about this potential problem, but overall, I am still very happy with this purchase.
---
By Carter on Nov 19, 2021
Great large cage
I love this cage, super easy to clean. Gives my piggies plenty of room!
---
By alexandra11 on May 21, 2021
Large Guinea Pig Cage
I bought this cage (60"x30") for my two rescue guinea pigs. I wanted a cage above the minimum and I am terrible with DIY. This cage is well above the minimum for two piggies which I love. It was easy to put together, done in about 5 minutes. My piggies have lots of room to run around, way more room than their cage at the shelter. If you are looking for a large cage for 2-3 piggies without having to DIY a cage, I highly recommend. While it is good for my piggies I would not recommend for rabbits. Rabbits can dig and chew right through the liners and jump over the top.
---
By piggygirls on Jun 26, 2021
almost worth it
I was super excited to get this cage. It was easy to assemble. But one of the doors is very loose/broken and one side seems to be shorter than the other so it doesn't sit flat on the ground. I think it will still be a good cage for our guinea pigs just disappointed in the quality control
---