CheckUp at Home Wellness Test Urine Testing for Cats
Frequently Bought Together
---
About This Item
Offers a non-invasive, stress-free way to collect your kitty's wee at home.
Included test strips can help you monitor your kitty's health between regular vet visits.
Kit includes 2 pounds of non-absorbent litter, 2 testing strips, 1 pipette and 1 vial with lid for clean and easy collection from the comfort of your kitty's litter box.
Get 4-in-1 test results for common concerns that need your vet's attention including high glucose, kidney conditions, urinary tract infections and blood in her urine.
Get easy-to-read results in 60 seconds.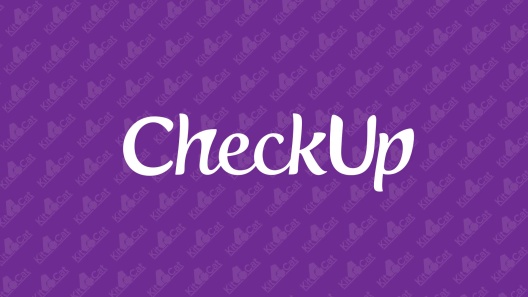 Learn More About CheckUp From Our Team of Experts
---
---
Questions & Answers
9 Customer Questions
---
Does this test for felv/fiv
Answer by • Jan 28, 2020
CheckUp can detect the most common issues amongst domestic cats including High Glucose Levels, Kidney Failure, Urinary Tract Infection, and Blood in Urine.
---
How long is the kit viable?
Answer by • Dec 26, 2019
Unopened test kits have a shelf-life of about 24 months.
---
Where can I purchase extra test strips like the ones in this kit, please? (All the other strips I see here are for one issue for each box.)
Answer by • Apr 06, 2020
CheckUp is ideal if you have to monitor your cat's health regularly through urine. This is common for felines suffering from Diabetes and Kidney Conditions. We carry various CheckUp Testing Strips (Diabetes, UTI, Urine and Kidney).
---
Can we use the litter on anything other than in a litterbox. One of our two cats will poop in the box, she just won't pee in it. I'm afraid having a second litter box will confuse the one who does pee in the box.
Answer by • May 08, 2020
To get the most accurate results, pour the hydrophobic litter in a clean and empty litter box.
---
---
30 Customer Reviews
---
Filter by reviews that mention
---
By Lyta on Aug 18, 2022
Early kidney detection but false blood positive
Kit was easy to use and sand was enough to trick cat into using the box while still getting a sample. My cat (18yo) was drinking more than usual. This test showed signs of proteins (kidney function) but also a substantial blood concentration. Vet did own test and confirmed kidneys weren't as good but found no trace of blood at all. I'm still glad I got this test even if it was more for me to get an idea of what I might see at the vet.
---
By Michelle on Jan 17, 2022
Worked great!
This kit works great. I had to get creative so my cat would use it so I took the rectangle box that canned cat food comes in and added one pouch of the special litter. I then placed it inside the regular cat litter box. My cat went right in and did his business. The urine beads up and it was easy to collect. The strips were easy to read and I was able to keep the collected urine in the vial and take it to my vet for further testing.
---
By Jolene on Nov 27, 2021
Great test
My little girl, Bouty, turned 19yrs old this week! She doesn't like to get into the carrier to go to the vets (understatement!). So, I got this test to check her urine. At first, I thought I knew better than the instructions and poured one bag of included "litter", on top of her current litter. Well, that don't work! So, I parted the current litter in the box, in the middle, horizontally, and poured the 2nd, included bag, into the litter box. As soon as she peed, I ran in there and opened the included thingy, used to squeeze and suck up the pee, which had formed a little puddle in that special "litter". Well, the test and the whole process, could not have been any easier ---as long as you follow directions! Thank you!
---
By Patrick on Jan 17, 2022
Really good idea
This litter saved my cat from having to o be held down to get a urine sample before the vet. It really works!
---
By cookforcats on Aug 16, 2021
Easier to use than I expected
Straightforward instructions, not a lot of fuss. Just replace the litter with this 'sand,' and sit back and wait for kitty to pee. My particular patient was spooked by the sand, so she held it for 12 hours. But then she broke down and went. I collected it, dipped the strip, and read it. I have a second strip, so I am adjusting her diet and going to test her again in 6 months.
---
By Nancy on Aug 9, 2021
WORKS GREAT
Love this kit. I really did not think it would be a successful endeavor, but it is amazing ! There is a tiny bit of sawdust type gel litter that goes on the bottom of the tray. I did not think my cat would use it since there is so little of it. However, she did get in the box and urinated. It was amazing,. The urine really held together like a big bubble in the kitty litter. And I was able to get plenty of urine and the test was accurate. She went to the vet a few days later and the results were the same. I definitely would use this again without any hesitation. The only thing I did differently was use one of my own sterile syringes to pull up the urine. I felt it would just be easier to suction up the urine this way than with the little pipette they include with the kit. It was just a personal preference. Everything you need is included in the kit.
---
By boatchick on Jul 20, 2021
Easy, convenient
I'm a licensed vet tech, so I know how hard it is to get a urine sample from kitties, especially if they are a bit "fractious" as one of mine is. At least that one pees overnight and I was able to get a good sample from her the next morning, using the special litter. (Had done this before using some special litter from the clinic where I used to work). For those who say it is not enough, you don't need to put much of the litter down. Most cats will just think there is more in the box than there is. I did not even use the whole bag that came with this kit. You want to have more pee than litter. The dip stick is pretty accurate, too (I knew how to read one from my work at the clinic. These are similar to the ones we had there.) My kitty was due for her yearly exam, so I did this the night before and took the rest of the sample (what I didn't use) with me to confirm the results with the urinalysis they ran there it and it was the same. I have enough litter left to use for my other cat when it is time for her yearly coming up in about a month.
---
By Shoopie on Jun 10, 2021
GREAT FOR DIABETIC CAT TESTING!! ACCURATE & EASY TO USE!
One kit will do the job but I bought 3 kits because I thought it did not have enough sand. Honestly, I put the sand from two boxes in a cardboard plastic bag lined tray (the tray was a Fancy Feast 24 can tray size with a 40 lb. cat litter plastic bag). The only trick to this sand is try not to let your cat cover up the urine because he'll scatter the urine drops, which the tiny included pipette easily picks up - it's just more work. I also took some paper towels and brushed through the sand to dry up any other drops. The next day I got a fresh urine sample from my cat and tested it and brought it and my cat to the vet. My test strip showed high protein and blood in the urine, but negative blood sugar and pH. THE VET'S URINE TEST SHOWED THE SAME THING! (Vet urinalysis $45, Office visit 37.00) In my cat's case, he's got kidney stones (revealed in x-ray $35). I saved the sand but you can find online how to make your own hydrophobic sand (involves spraying fabric waterproof spray and drying it out, but by the time you do all that, just buy the sand in the kit!). My only criticism is the kit only comes with two sample tubes, but you can buy more tubes & even pipettes online. This kit would be GREAT for a diabetic cat. A second cat of mine was a diabetic for about 8 months during Covid and had some bad low blood sugars because the vet kept playing with the amount of insulin I had to inject. Finally I vowed to myself not to give a shot of insulin unless I knew where his blood sugar was. The pricking his ear to get a blood sample did not work so I spent months watching him pee in litter and then I'd take a plastic glove and press a human urine test strip into it while it was fresh. It was a race to not let the urine get absorbed by the clay litter. Wished I had seen these kits back then. By the Grace of God, my cat's pancreas started working again and he is doing well now. THESE KITS ARE A GREAT IDEA!
---
By Jaci on May 17, 2021
As advertised
Our vet really appreciates that we use this product to collect our cat's urine sample before his visits. It works great but I will agree with the other reviews- you WILL need 2-3 boxes to have an adequate amount of litter.
---
By Darleen on Apr 16, 2021
size is deceptive
It looks like enough "litter" to use in a litter pan. the volume is no more than a little over a cup. You need at least 8 cups of "anything" to put in a litter pan to let your cat think he should utinate in it.
---