INSTACHEW PURRCLEAN Smart WiFi Enabled Covered Automatic Self-Cleaning Cat Litter Box, White
Temporarily Out of Stock
Get notified when this item is back in stock.
Compare Similar Items
| | | | | | |
| --- | --- | --- | --- | --- | --- |
| | | | | | |
| Customer Rating | | | | | |
| Price | | | | | |
| Litter Box Type | Covered, Self-Cleaning, Automatic | Automatic, Covered | Automatic | Automatic | Automatic, Covered |
| Material | Plastic | Plastic | Plastic | Plastic | Polypropylene, Plastic |
| Lifestage | Adult | Adult | Adult | — | — |
| Compatibility | Plug-In Power | Wi-Fi | Wi-Fi | — | Wi-Fi |
| Litter & Bedding Type | — | Crystal | Crystal | — | — |
| Litter Feature | — | Odor Control | Odor Control | — | — |
| Cleaner Type | — | — | — | — | Litter Box |
---
About This Item
The PURRCLEAN can either clean after every use or instantly when you use the INSTACHEW INFINITY app.
You can set a schedule on the INSTACHEW INFINITY app if you would like the PURRCLEAN to initiate cleaning at a certain time of the day.
You can receive real-time notifications directly to your phone!
For your cat's safety, this litter box has safety and weight sensors that detect when your kitty is approaching—once these sensors are triggered during bathroom breaks, the machine will turn off. There are also infrared sensors and abnormality alarms for strange occurrences.
Maintaining the litter box is easy—the inner cylinder and filter are easy to remove and wash, and you can open the bottom storage with a click. Plus, the refillable bags make cleanup a breeze!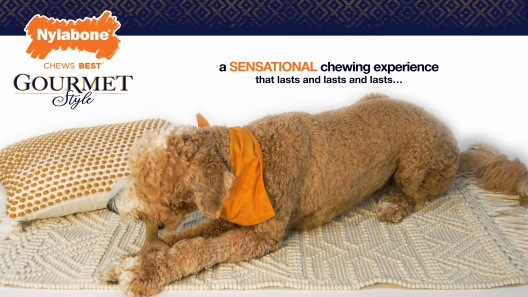 Learn More About INSTACHEW From Our Team of Experts
---
---
INSTACHEW Pet Tech Products and Supplies
INSTACHEW is a North American brand on a mission to make pet care easier through technology. They offer a wide variety of both tech and non-tech pet products, including tech-enabled products powered by the INSTACHEW Infinity app. With INSTACHEW, you can always count on quality in design and function.
A Look Inside INSTACHEW Infinity Series
The INSTACHEW Infinity Series is an ecosystem where all pet tech products and supplies are app-enabled and automated. The products cover several categories, including food, water, waste management and living. The Purrclean is a WiFi-enabled smart litter box that makes living with a cat much more enjoyable and hassle-free. With the INSTACHEW Infinity app, you can monitor litter box use and manage automatic instant cleaning.
Easy Waste Disposal & Easy to Clean
The Purrclean has a waste tray located under the unit to sequester and store waste. Line it with special Purrclean waste bags for easy cleanup—the bags are durable, leak-proof, non-toxic and safe for pet use. When the waste tray is full, you'll get a notification on the Infinity app and on the Purrclean's OLED screen. You'll never have to worry about the litter box again! The Purrclean's components are easily accessible and simple to clean.
Built-In Safety Sensors
The Purrclean smart litter box has infrared sensors and abnormality alarms. Safety sensors activate as your cat approaches and when your cat enters. The infrared sensor can detect a pet within 20 inches of the litter box's opening. The device will stop immediately if an object is detected inside or near the entrance.
Built-In Odor Eliminator
The Purrclean smart litter box features an advanced air purification system. Equipped with a high-pressure ozone chamber that releases ozone in safe doses, it breaks down odor-producing molecules for fresher, cleaner air. No refills are required—the odor eliminator just keeps working on its own.
Compatible With All Kinds of Litter
No need to change old habits—the Purrclean smart litter box can accommodate any clumping litter, so you won't have to switch to a different kind. Use it with whichever type of clumping litter you and your cat prefer!
Purrclean Litter Box Specifications
Please note that the Purrclean smart litter box only connects to 2.4GHz WiFi signals.
Modern Design
Material: ABS
Dimensions: 20 in. x 20 in. x 26.4 in.
Entryway: 8.5 in. x 8.5 in.; Distance from the ground: 9 in.
Weight: 4.6 lbs.
Litter Capacity: 5.4 L
Scoop Out More Details!
Wireless Connection: Bluetooth/WiFi
Power: AC adaptor
Pet Size: Fits pets weighing between 4.4 to 35 lbs.
Pet Age: Suitable for kittens over 6 months old
Get the Scoop
The Purrclean with LED touch screen makes everything easier. Schedule scooping, cleaning and deodorizing from your smart phone using the app.
App-Enabled
Control everything from the INSTACHEW Infinity app.
Safety
Numerous sensors ensure the safety of your pet.
Odor Control
Set deodorizer schedules or have the deodorizer initiate after every use.
Waste Bin
Waste is separated and stored in the bin below the unit.
About INSTACHEW
The heart of INSTACHEW's business is improving the lives of pets and their people. Realizing there was a lack of innovative pet products like smart pet feeders and smart cat houses in North America, the company decided to do something about it. In 2017, they launched their flagship product, the INSTACHEW Smart Pet Feeder. INSTACHEW continues to develop new products with a focus on improving the relationship between people and pets.
Shop INSTACHEW
---
Questions & Answers
12 Customer Questions
---
Are there any additional items I need to buy with this? Filters? Bags?
Answer by • Jul 07, 2022
This litter box comes with 1 roll of waste bags and a washable inner cylinder and filter.
---
What types of litter can you use in this?
Answer by • Jul 03, 2022
This self-cleaning litter box is ​​​​​​​compatible will all kinds of litter (tofu litter, soil litter, and mixed litter), so you don't have to change your pet's litter habits.
---
Does this litter box require an electrical outlet?
Answer by • May 01, 2022
This litter box is powered using an electrical cord.
---
What is the distance from the floor to entrance for the litter box and how wide is the opening?
Answer by • Jul 18, 2022
The distance is 9 inches and the entrance hole is also more prominent in diameter. The inner dimensions of the litter box are 46 centimeters wide and 42 centimeters deep.
---
---
---
By Vinurify on Nov 29, 2022
Well worth the price
My husband and I were a bit worried about buying this unit as we had never used an automatic litter box before, not to mention the price was almost double to start. However, as this doesn't require specialty litter it's far cheaper in the long run -- and our cats can keep their favorite litter! Once we got it up and running, our cats took to it in different speeds. One went in it right away, but he isn't afraid of anything. Our second took a day or two to warm up to it. Our third thought it was the devil himself for at least two weeks, but has been warming up to it. So I recommend you give your cats some time to get used to it. Also, with the app you can change the setting to how quickly it shovels after they do their business and to better acclimate them I set it around 8-9 minutes and have started reducing it. We've had no trouble so far (though to be fair, we haven't even had it a year), and both the shoveling and deodorizing work like a charm! We found that the set up was easy too, both the physical box and the app. All in all, I would definitely recommend saving for this one. My husband and I are already saving to get a second once it comes back in stock!
---
By Mira on Nov 1, 2022
Best Product I Might Have Ever Purchased
I don't usually write reviews but I'm just so happy about the outcome that I couldn't resist. I had a really bad problem with scooping my cat's litter. I love him, but the smell gets too much for me sometimes. So I decided to get him a smart litter box. A friend of mine suggested this and I couldn't have been more thankful to her. Not only does it fit cutely in the corner, with Jake preferring to rest on top of it, it also gives me the ability to clean it and control it from an application. No smell, no scooping, good looking, I was sold. Favorite product I bought here so far
---
By SyMon on Nov 3, 2022
Helpful not Help All
My 8 lb 14 year old arthritic Scholar uses it now after 2 nudges and a baby step stool. Though I no longer have to scoop daily, I have to change the waste bag on day 4 with a litter top off and shift of waste to the other side on day 2. Waste does stick to the silicone litter tray so I am transitioning to tofu thinking it's not deep enough for clay litter requirements. I check after topping off litter because any movement pauses the scoop cycle for easy clean up and disposal down if needed. It will be very helpful when I travel.
---
By Sukhan on Nov 17, 2022
Most effective and significant product
You will really never know if the product is great or not unless you have firsthand experience with it. At first I had my doubts because it looks like a washing machine but it is functioning really well. My cat dont like it at first but the moment she tried it, she always went back. It feels like she found her new favorite place. Thank you Instachew.
---
By Paula on Nov 23, 2022
It broke!!!
I followed directions for cleaning to the T and the unit will not come back on. I've sent two emails and left a voice mail. It's the day before Thanksgiving and I am in tears.
---
By Sarbrinder on Nov 15, 2022
Amazing products and features
I was concerned about the foul smell of litter. But then come to the solution by using the feature of deodorization. It is the best feature I have ever encountered in any device till now.
---
By Soni on Aug 25, 2022
Works as expected
This litter box made my life easier. based on reviews some of the people complaining about connectivity but I am not agreeing it's so easy to setup and run the application. This litter box is amazing with it's features. I have 2 cats ranging from 7 to 9 lbs. when I received the package and unboxed and I was clear this is high quality machine I.e. well-made of good material. The instructions are very clear to set up the machine with app. It always notified me whenever my cat is near or using the litter box. Waste removal is as simple as removing a tray from beneath it.My cats used it immediately and had no trouble switching from an uncovered one. I love the fact that it is covered, exceptionally simple to clean. All in all great purchase!
---
By unhappy on Sep 6, 2022
Terrible customer service / Terrible App
The App really is awful it does NOT tell you the box is full (nor a % of fullness). Also it doesn't tell you which cat is using the litterbox (the advertisment is very misleading - you can add your cats info to the app & that is all). Notifications can Not be adjusted by us the users. Anything moves near the litterbox you're notified. Also, if you ask for a refund. Customer service let's you know at that point the litterbox must be in the original package and unused. *It is quiter than my Litter Robot 3. The unit is about the same size as the LR3. The hole for the kitty to fit in is smaller than the LR3. The unit is a lot nicer looking compared to the LR3. The sifting device is better by far in the LR3. Kitty litter being tracked out by the kitties is the same in each unit.
---
By Jones on Aug 22, 2022
Good investment
This was such a wise investment! The packing was in excellent shape when the box was delivered, and it was simple to open and set up. After setting it up, you're ready to go and are aware of how it functions. The instructions are simple, and there is a QR code you can scan to check them. A roll of plastic bags is included in the packaging, which is quite convenient. When turning, there is very little noise; I hardly hear anything. Additionally, if you adhere to the instructions and add the appropriate amount of litter, there is no litter waste when the unit is rotating! My kitties grew accustomed to it quite quickly.
---
By Midnight on Aug 5, 2022
Too expensive for the defects
I chose this because it was slightly cheaper than the litter robot and the reviews were great. Upon arrival it was a lot bigger than I expected, however the inside is not that big. My cat( he's about 20lbs) can barely fit in it let alone properly use the bathroom. The app doesn't work at all, I went through the trouble of creating another wifi to match the wifi settings— that did nothing and I tried for hours to get it setup. The box worked despite the app not working so it wasn't a huge deal. Now, when the box shovels the pee/poop it drops on the entry way instead of in the waste pan causing me to have to remove it and dispose of the poop which defeats the purpose of the box. I am returning it and the return process is easy but I do not like that I have to waste money to buy an entirely new box to ship it back. This litter box is way to expensive to have these problems and I hate that I have to get my kitty re-acclimated to an entirely new box, but I will be ordering a LR.
---