PATPET P680 Lightweight Remote Dog Training Collar
---
---
Try This Similar Item By Chewy
---
---
About This Item
The colorful light makes this training collar cool and fashionable!
Designed with your canine's comfort in mind, this collar features silicone contacts instead of metal contacts.
Features stimulation in static ranges from levels 1-16.
The lightweight receiver makes this collar paw-fect for most dogs.
You can train up to 2 dogs at once!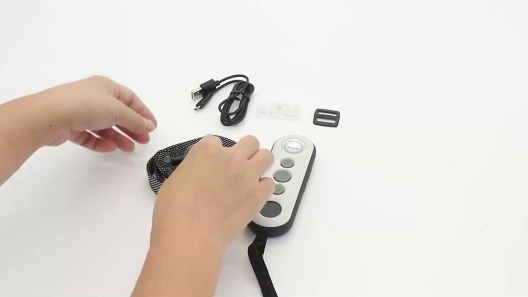 Learn More About PATPET From Our Team of Experts
---
Compare Similar Items
| | | | | | |
| --- | --- | --- | --- | --- | --- |
| | | | | | |
| Customer Rating | | | | | |
| Price | | | | | |
| Collar Type | Remote Training - Vibration, Remote Training - Noise, Remote Training - Static... | Remote Training - Static, Remote Training - Vibration, Remote Training - Noise... | Remote Training - Static, Remote Training - Vibration, Remote Training - Noise... | Remote Training - Vibration, Remote Training - Static, Remote Training - Noise... | Remote Training - Static, Remote Training - Vibration, Remote Training - Noise... |
| Breed Size | Small Breeds, Medium Breeds | Medium Breeds, Large Breeds | Medium Breeds, Large Breeds | Small Breeds, Medium Breeds, Large Breeds | Medium Breeds, Large Breeds |
| Material | Plastic, Silicone | Nylon, Plastic, Synthetic Fabric | Plastic, Nylon, Synthetic Fabric | Plastic, Silicone | Plastic |
| Lifestage | Adult | Adult | Adult | Puppy, Adult, Senior | Adult |
| Compatibility | Rechargeable | Rechargeable | N/A | Rechargeable | Rechargeable |
| Leash & Collar Feature | Waterproof, Adjustable | Multi-Dog System | Multi-Dog System | Waterproof, Multi-Dog System | Reflective |
| Closure Type | Buckle | Buckle | Buckle | Buckle | Buckle |
---
Questions & Answers
34 Customer Questions
---
Is the collar just for barking
Answer by • Apr 26, 2021
This electric dog collar comes with a remote control that both professional trainers and first time pet parents can use. You can adjust between 16 levels of stimulation in vibrations, shocks, or beeps to help train your pooch in barking, walking, sitting, and more.
---
Can I remove the shocking posts to disable the shocking? I prefer not to use the shocking part
Answer by • Jun 08, 2021
The posts are not removeable. We recommend the PATPET P630 600M model which does not shock your pet.
---
Is this available in a set with 2 collars?
Answer by • Nov 04, 2021
We carry this set in either a 1 collar or 2 collar set. With the 2 collar set, a single remote is used to control both collars individually. To switch collars, there is a button on the side of the remote.
---
Does this collar help with fear aggression?
Answer by • Feb 07, 2022
If the dog is aggressive or psychologically sensitive, we strongly recommend not to use an electronic collar and consult a veterinarian.
---
---
---
By Ralphsmom on Jun 30, 2022
Easy to use but prongs too long
I gave this three stars because it does seem to be a nice product and my dog has been the perfect angel after only using vibrate four times. However, the prongs are very long. I can tell my dog is having a hard time finding a comfortable position to lay and I'm not okay with that. When I first got the collar, it took me a few weeks to even consider trying it because the prongs are so long. The description says it includes long prongs but I didn't know that it was the standard. I thought it was an option that you could add a longer prong if you have a dog with long hair. But that is not the case. My dog has short hair and I'm not sure if this product is going to end up working for us. Unfortunately we have used it so I won't be able to get a refund.
---
By AlStahm on Jun 28, 2022
I use this every day and my dog loves it!!!
I use this e-collar every day and my dog loves it because it gives him the freedom to run off leash in the woods and it gives me peace of mind knowing I will be able to get his attention if he gets distracted. It was super easy to learn to use and easy to train my dog with it. He responds right away to the tone and I never have to use the vibrate or shock. This is my second Patpet e-collar (I upgraded because we use it daily) and I recommend it to everybody. It has a long range, long battery life (I charge it maybe once month), and is waterproof. And the PatPet customer service is excellent!!
---
By BulldogMom on Jul 4, 2022
Good buy totally worth every penny! And the price is NOT awful either!
2yr old male English Bulldog who is so very stubborn this TRAINING collar helped me get him right. I only brought this product because the sound and vibration. Just the beep it self is enough to get him to snap out of his bad behavior. The vibration isnt bad i wish it didnt last as long though. As for the static I havent used it on him if I do i know that to me level 5 is the max I would go because thats the hightest I experienced. Honestly it doesnt even need the static function its that good :)
---
By Suzy on Jun 21, 2022
Great product
I was amazed at how quickly my 6 month old labrador/shepherd responded to this tool. He had issues counter surfing and jumping when greeting. Within 2 days he figured it out usings mostly the beep setting. I used the vibrate a few times and the shock only once set very low. I love that it gives you a choice of 3 options and also love that it is waterproof, light and the remote can fit in a pocket.
---
By SaraC on Jun 9, 2022
Exactly what I was looking for
I can't say enough good things about this collar. I purchased it for my 1 year old labradoodle. He was becoming more aggressive toward other dogs on our walks. I was trying to keep distance, bought a prong collar, tried treats with commands and nothing seemed to work. Finally decided to try one of these collars. Love that you can use vibrate and sound. I typically only use the shock when he's not responding to the other 2. I've noticed he is definitely behaving much better. Wish I would've bought it sooner!
---
By TimbersOwner on Jun 2, 2022
not recommended for long-haired dogs
This collar does work. I first tested it on myself, which I recommend for all owners to do. Note that it does not work when only one node is connected to your fingertip. You must be connected to both nodes. Just like a regular electric hookup :-) Next, I tried it out on my husky, Timber. Out of 10 times I tried it, it only worked once (and then it worked very well.) The problem is, my dog's fur is too thick around the neck. Even when I tightened up the collar, it still was unreliable. I did not want to shave his neck. So I had to return it.
---
By Mpeters on Jun 30, 2022
Best purchase ever
My dog had no recall and ran from us any time she got out of her harness while outside. She's six months old. This collar was on for 5 minutes and the vibration alone helped her to listen to commands. My jaw dropped watching our dog stay near us while we were outside!! So thankful for this product.
---
By Lucy on Jun 18, 2022
Training dogs
Was very surprised when we received this collar. It's very lightweight adjustable and easy to use. This will make training so much easier. Has a sound and a vibrate option to signal your dog before the shock button. I tried it on myself before I used it on my dog. Delighted to know it's not a painful feeling but something to get the attention of the dog.
---
By Kelli on Jun 27, 2022
One of the best shock collars I've used!
I love the simplicity of use for this collar. I like the options of sound and vibration before use of shocking as the majority of the time my dog doesn't require an actual shock. I even tested it out on my hand before putting it on her and was confident she wouldn't be hurt by using this!
---
By tara on May 10, 2022
life changer!!!
I have a 10 month old puppy that I have been continuously training. She is very good other then outside. She is a mastiff and pit Bull, always dragging me around, getting very distracted. Treats, toys and even peanut butter does me NO help outside. Recently now that she has grown into a beast, when I took her out on her leash to use the bathroom in the middle of the night. She got the collar off her neck and decided to push the gate open and run away for the first time with no regards to the car coming down the street. She thought it was a fun game running around the neighborhood in the mud and rain at 1 am. It really scared me to not have control over her, knowing how unsafe she was. So I bought this hoping for any help gaining control outside. This worked instantly. I have only had it 2 days now and both days we got to go outside off leash. It was a treat for both of us. If she try's to get out of the yard all I do is tell her no when she don't listen all it took was the beeper. She stopped instantly. The second day I didn't have to even beep she listened right off command to stay in the yard and come inside when i told her too. So amazing and it's even better I only have to use the sound and I have her full attention. I now can let my dog safely play in her yard and be a puppy without worrying about her putting herself in danger! Thank you for giving me control of my distracted puppy!
---