Petdiary B300 Dog Bark Control Collar, Black
Frequently Bought Together
---
About This Item
Use the fixed mode to select from six levels of tone or static, or use the cyclic mode to gradually increase the collar's response to repeat barking.
Bark control collar automatically detects when your dog is barking and triggers a safe tone or static response to help discourage loud and excessive barking.
Low power reminder lets you know when it's time for a battery change.
Comes with two sensitivity settings to determine when to administer your chosen stimulation.
Simple two-button design makes operation easy.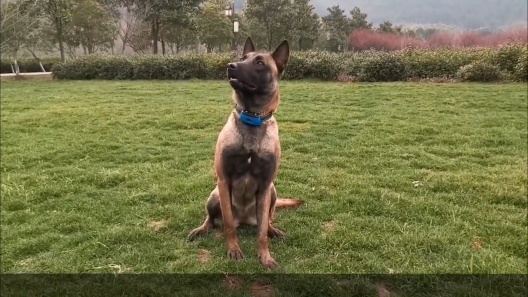 Learn More About Petdiary From Our Team of Experts
---
Compare Similar Items
| | | | | |
| --- | --- | --- | --- | --- |
| | | | | |
| Customer Rating | | | | |
| Price | | | | |
| Collar Type | Bark Control - Static, Bark Control - Noise | Bark Control - Static | Bark Control - Noise, Bark Control - Vibration, Bark Control - Static | Bark Control - Noise, Bark Control - Static, Bark Control - Vibration |
| Breed Size | Small Breeds, Medium Breeds, Large Breeds | Small Breeds, Medium Breeds, Large Breeds, All Breeds | Large Breeds, Medium Breeds | Medium Breeds, Large Breeds |
| Material | Plastic | Plastic, Nylon, Synthetic Fabric | Plastic, Silicone | Plastic, Nylon, Synthetic Fabric |
| Lifestage | Adult | Adult, Puppy, Senior | Adult | Adult |
| Compatibility | Battery Powered | Battery Powered | Battery Powered | — |
| Leash & Collar Feature | — | Waterproof | Water Resistant | Water Resistant |
| Closure Type | — | Quick Release | Buckle | Buckle |
---
Questions & Answers
2 Customer Questions
---
where do you get the batteries
Answer by • Jul 27, 2022
This battery takes 4LR44 6V batteries.
---
What is the weight range of the dog for this device?
Answer by • Aug 05, 2022
This device does not have a weight range, this collar fits dogs with a neck circumference between 9.8 to 25 inches.
---
---
By JdMar1 on Aug 7, 2022
Success!!!
We purchased these battery operated dog bark control collars for our Pomeranian & our Chihuahua dogs who barked at everything. They're strictly inside dogs but would bark at everything - if it was a vehicle on the road acres away, a distant dog bark, air traffic, etc. - it would be canine vocal bedlam. And stubborn. The Pommy says we are not the boss of her. We tried those silent & the gradual increase of noise dog bark apps to get their attention. The Chi was obedient, but the Pommy laughed at us & continued barking incessantly. We tested out these collars on ourselves, (hands),before putting them on the dogs. Every level is begun by a beep & flashing light on the collar. We put our fingers on the probes & activated the collar. There were three adults as testers. Level 1 through 6 have graduating pulses of attention-grabbing stimuli. It's not "painful" but at higher level more like grabbing a hot wire fence, which isn't pleasant. Our Chi freaked out at Level 2, so we took his collar off. Our Pommy challenged it until Level 3. She connected the beep & stopped barking. * our larger dog, (labheeler), barked near the Pommy & set her collar off - just beeps & flashes but no zap. She also set off, (just beeps & flashes), the test collar nearby on the coffee table, so keep this in mind if you're using this collar on Littles when Biggies are in the vicinity. Lastly: we purchased the batteries, (very economical), off of another site that sells them.
---
By Thell on Aug 10, 2022
Great alternative to a shock collar
My dog is a barker. Someone will be on the other side of the street not even near our house and he barks. A friend suggested this and it's great. I didn't want to do a shock collar because I still want him to know it's ok to bark at night if there is a reason. I am also not a huge fan of the shock collars since I think it would be a never ending loop for him. This one is great. It vibrates and beeps when he barks. He hates both so he quickly stops. After a few days of him wearing it his barking has gotten so much better.
---
By Essig on Aug 6, 2022
No more barkigng at UPS trucks
My dog was jumping on the front window barking at several different vehicles a day, mail, ups, chewy, etc. it was ridiculous and annoying. My wife bought this collar and now at the sound of a beep he immediately calms down and just watches with sort of low purr. Lol. It's awesome! Disclaimer: he thinks the beep will be followed by a shock since he has been trained with an invisible fence.
---
By Josh on Jul 7, 2022
It worked!!
My dog is a border ausie mix, super hyper never a cuddle dog, very loud he likes to speak. We got him this device to be more respectful to our neighbors because we are kennel training him while me and my husband are at work, we didn't know he barked THE WHOLE TIME WE WHERE GONE, he's been keener trained for a while so we didn't expect him to act like that but these dogs are prone to separation anxiety. So we bought this to help us out. Our dog has became the most CUDDLY AND sweet, obidient dog ever! I can't even believe it's the same dog, the vibration and beep right after trained him blindly, of course if we are around the first couple days and somone would knock at our door , he would bark BUT ONLY once and it would go off, kinda freaked him out a bit at first but we just followed the beep with a command" NO BARK" and now he's learned it all by himself, we haven't gotten anymore complaints from our neighbors ❤️
---
By Justin on Jul 6, 2022
Good training tool
I live in a small(ish) SF apartment and my neighbors have dogs and there's lot of street noise, etc… so when I adopted my jindo/spaniel mix I knew there would have to be some barking etiquette training. Its been working great as a training tool and I'm planning to phase it out once my dog has mastered "look at me" 95% of the time :) I used it the first few days as he was skittish of all the news sounds. The first time it buzzed him, he looked confused, stopped barking and went back to napping. I decided to keep using it since he didn't have a negative reaction. But I also believe in being preventative, so once I learned what sounds set my dog off I practiced positive reinforcement so when he hears a scary sound he looks at me instead of barking. Took about 2 weeks but it's going great during the day time and he doesn't wear it anymore. The most i hear at times is a low growl. Night time is a little bit harder, but he's only barked twice at night so I am thinking in the next week or two phasing it out. This has been so great at snapping my dog "out of it" so I can redirect his focus to me so I can soothe him and teach him the sounds aren't something to be scared of!
---
By Herzog on Aug 13, 2022
Works great
This is being used on an Aussie full size. He has a habit of barking to get attention, this fixed that habit. He is very trainable and he learned quickly. It's not harmful or hurtful to him. Just beeps then vibrates which puzzles him and he can't seem to find it. It works and stops incessantly barking. I would recommend.
---
By Melissa on Jul 30, 2022
Sets off for no reason
Terrible! It doesn't go off when the dog is barking. But, it goes of when they shakes their head. My one dog was just sitting there and it went off. I got a refund but just a word of warning that this device is horrible and malfunctions. I bought two for each of my dogs and each collar did the same thing to both of them. Plus, the batteries were expensive. $10 each at my local hardware store.
---
By Weiyi on Jul 2, 2022
It Really Works!
Our 11 month old puppy (22 pounds) was barking at neighbors and other dogs on our walks - to the point that it was embarrassing. After researching bark collars, I decided to try to Petdiary since I wanted a collar that didn't shock the pup, but would send a gentle warning. We are SO pleased with the results and have seen a huge improvement in a short period of time (about 2 weeks.) Our pup has barked a handful of times on walks, triggering the collar to beep, but stops immediately. We've been able to go for walks without the collar, and haven't had any incidents. Even our neighbors have noticed the barking has stopped. The collar is a winner! Highly recommend.
---
By Campbell on Aug 11, 2022
Amazing!!!
We have a beagle mix who barks at everything and in desperation ordered this collar! My only regret is not ordering it sooner! We have been using it for 3 days now and it is so much quieter in the house! He barks once maybe twice and then stops! So happy to find a humane way to detour barking!
---
By Sandy on Aug 1, 2022
Petidary B300 Dog Bark Control Collar
I have no idea if this item works. It doesn't tell you what kind of batteries it uses. I bought 23A batteries and they were still too big. I have no idea where to get smaller batteries. Very very disappointed because I was hoping to use it on my barker buddy. Now it's just sitting in its box and my buddy is still barking.
---