Rimadyl (Carprofen) Caplets for Dogs
Autoship
(Save an extra 5%)
Choose Autoship at checkout for regular deliveries.
Why Autoship?
FREE access to chat with licensed vets 7 days a week.
Save 5% on all future Autoship orders.
No fees, no commitments - cancel Autoship anytime.
This item requires prescription approval.
---
Medications ship separately. Delivery times may vary.
---
---
---
We'll collect your pet's prescription information at Checkout.
---
Frequently Bought Together
---
About This Item
Canine osteoarthritis (OA) is both a common and chronic condition that many dogs are diagnosed with. Rimadyl is a non-steroidal anti-inflammatory prescription medication (NSAID) used to help relieve the pain and inflammation associated with OA, joint abnormalities, and can also help relieve pain from surgery. Over 26 million dogs have been treated with Rimadyl, making it one of the most trusted NSAID prescribed by vets. By giving your dog one or two easy-to-use caplets a day, you can help manage his pain and inflammation, so he can stay active and continue his daily dog duties. This medication is tolerated by most dogs with allergies to meat proteins.
Proudly sourced directly from the manufacturer or their approved distributor. Guaranteed genuine and backed by the manufacturer.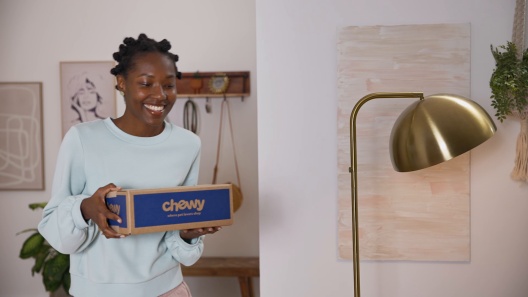 Learn More About Rimadyl From Our Team of Experts
---
---
---
By Rose on Jun 18, 2022
Likes her long walks. Pharmaceutical drug that works.
What can I say? It's a pharmaceutical drug that works. My dog is a Blue Healer/mix 13+ yrs old, loves her long walks without a leash. My vet recommended Rimadyl over baby aspirin I was giving when she showed signs of stiffness and pain. Vet prescribed 75 mg and then ALL the WARNINGS-which all pet owners should read and understand. This drug could kill my dog and instructions are very clear about CONSTANT MONITORING of your pet. My personal opinion is the less pharmaceuticals for animals and people the better. I chose to give Rose half the dosage and only half to a third as often and I told my Vet who was fine with that. Personally I think my vet was relieved my guess is most pet owners (including myself) don't want to see a companion and friend suffer so dosage is prescribed is show NO signs of pain. I'm 67 and pretty much something hurts everyday but I don't take constant medication - in fact as little as possible. Only real grip is vet tablets originally prescribed were in a chewable version chewy's refill are not. I hide in a peanut butter cracker and the instruction on the Chewy bottle is NOT the same as my VETS instruction. That maybe an issue in communication between vet and chewy. Other than that I saved loot and Chewy delivered fast.
---
By Elyse on Mar 5, 2022
Top notch service
Once again Chewy went above and beyond with numerous attempts to get approval from my vet. Excellent customer service. The rimadyl is a miracle drug for my 15 year old dog. But definitely get the flavored chewable tabs.
---
By RuralNV on Feb 9, 2022
Generic Rimadyl 25 mg
Generic not as well liked by my dog as the name brand. I have to put it in a pill pocket in order for her to take it. Name brand, she eats like a treat.
---
By Saranap on Nov 15, 2021
Great for hiding in treats
I have a dog that can sniff out pills, so I have to bury them in treats. The caplets are perfect for this. They also break in half if you need to. Chewy's price is great and Zoetis gives a rebate. Not listed on Chewy site. As a long time user of the product due to my dog having arthritis in the rear legs I was already of aware of the rebate. Product is shipped in Pharmacy bottle not one pictured but other than that the same great product.
---
By Bebe on Nov 15, 2021
Dog doesn't like new yellow, Rimadyl pills
My dog doesn't like the new yellow, oblong Rimadyl pills and they are hard to cut in half. She and I both prefer the brown square pills that were shipped previously. I have to hide these in peanut butter which she may or may not eat. I'd like to go back to the brown, square Rimadyl pills if possible. Thank you.
---
By Gizmo on Feb 22, 2022
Terri James
fast service, I meant to order the tablets, I didn't know they came in caplets. All good.
---
By shaw89 on Oct 12, 2021
Works well for our dog, but more than the generic
Chewy was out of stock of the generic we usually get for our dog. We got the brand name, but it does cost quite a bit more than the generic. We do not notice a difference in our dog between the brand name and the generic. Save some money and get the generic if it is available. Be sure to allow extra time for prescriptions to be processed, as it often takes several days for orders to be filled and shipped.
---
By Lonnie on Aug 31, 2021
Great for elderly dog hips
My dog occasionally cried when going up a stair so this stuff works great, I surround it with cream cheese. If something says 'chewable' for your dog my German shepherds will spit it out. They're took big to get away with hiding in food so I like the smaller pills.
---
By Cathy on Aug 18, 2021
Excellent product!
We rec'd this RX and it has worked great on her spay- induced urine incontenance . We were told that our rescue German Shepherd dog would need to take the medicine the rest of her life. A small price to play for her confidence, She doesn't have to wake up with a wet bed and not knowing what happened.
---
By Youngatheart on Jul 13, 2021
amazing results
Our 50 lb. soon to be 12 year old dog was carried into the vet because she could barely walk. We had literally talked on our way there about her options. You have to understand that in every other way she was healthy. Strong heart, great eyesight and hearing plus her body functions were very regular and she had a healthy appetite. Her vet at Integrity animal hospital in Kingsland, Ga. said let's not give up on her yet and prescribed Rimadyl. She was carried back to the car and we gave her a 50 mg. dose when we got home and another 50 mg. dose that evening. Within 48 hours. 2 doses per day, she was jumping into the car and onto the sofa. We do not know the side effects but for right now at the age of 12 it is a miracle to see her back to enjoying life.
---