Credelio Chewable Tablet for Dogs, 25.1-50 lbs, (Green Box)
This item requires prescription approval.
---
Medications ship separately. Delivery times may vary.
---
---
---
We'll collect your pet's prescription information at Checkout.
---
---
About This Item
Credelio is a chewable tablet prescribed to provide monthly protection against ticks and fleas and may also be used for the treatment of flea infestations. Credelio is suitable for dogs and puppies 8 weeks of age and older, weighing at least 25.1 pounds. This medication starts working in just four hours and provides 100% monthly efficacy against fleas and more than 97% monthly efficacy against ticks. Plus, since this medication comes in a chewable tablet form, you can easily disguise it in your dog's favorite food.
Proudly sourced directly from the manufacturer or their approved distributor. Guaranteed genuine and backed by the manufacturer.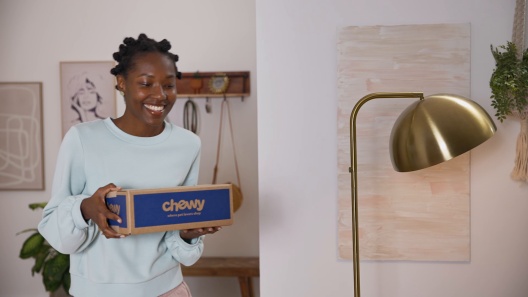 Learn More About Credelio From Our Team of Experts
Dosage Chart
| Color on Box | Weight Range | Strength | Dosage | Product Page |
| --- | --- | --- | --- | --- |
| Yellow | 4.4-6.0 lbs | 56.25 mg Lotilaner | Give orally once a month | ✓-Click Here |
| Pink | 6.1-12.0 lbs | 112.5 mg Lotilaner | Give orally once a month | ✓-Click Here |
| Orange | 12.1-25 lbs | 225 mg Lotilaner | Give orally once a month | ✓-Click Here |
| Green | 25.1-50 lbs | 450 mg Lotilaner | Give orally once a month | ✓-Click Here |
| Blue | 50.1-100 lbs | 900 mg Lotilaner | Give orally once a month | ✓-Click Here |
---
---
---
By AdultMaleCavachon on Mar 26, 2022
It works, if they take it.
The protection is excellent. I've had to skip months and still some see dead fleas who tried and failed to setup camp on my boy, long after he's do for a re-dose. But that is the problem. Besides being expensive, these are hard tablets like overbaked Flintstones vitamins. My dog will gobble up a real chewable, like his interceptor, but it's always a struggle to get him to take Credelio tablets. He's really not a picky eater. At all. Some dogs are obviously fine with this, but I've lost expensive pills to crumbles and goo piles trying everything from a food dish covered in gravy to the mighty Kraft singles trick. It's very frustrating. But that's just something to keep in mind before you buy in bulk. And maybe have a conversation with your Vet about alternatives if you also have this problem. But if your dog eats it, it's probably the best way to go.
---
By medication on Jan 22, 2022
puppies taking meds
My 2 Australian Shepherds are learning to taste different things they are now almost 10 months old. The female doesn't like to be handed ANY food. you have to drop it on the floor. So it does take her a bit to eat this pill as EVER thing else we give her. I hide it in her food. But it isn't needed. She eats it. Jack thinks it's a treat and gobbles it up like everything else. I also hide it in his food. But not needed. I hope this medication is exactly what the ads state. I feel great giving this medication to my puppies thinking it's less harsh on them as say bravecto. My adult dog DISPISED BRAVECTO, Lyla ate everything, except bravecto. This is easy to give to my puppies their other med is an entirely different scenario.
---
By PamB on May 26, 2022
Great product
Grateful that you sell this great product. It is easy to get our finicky dog to take his medicine using this!
---
By MaxG on Jan 28, 2022
My Dog Still Got Ticks
My dog still contracted ticks with this medicine. Now I have a vet bill of $600, and he has to go back in one month for tests to make sure he didn't get any diseases from the ticks.
---
By PoodleMom on Jan 20, 2022
3 or 1 month supply?
Product works well but I'd like Chewy to offer this in a 1 month and 3 month supply, like other online pharmacies. My puppy will outgrow the weight limit before 6 months is up.
---
By Tommyw on Mar 1, 2022
Service rating
Customer service is great but haven't used product before so I can't comment.
---
By Tracy on Nov 19, 2021
Amazing Flea Tablets
I'm very satisfied with these tablets. My dog hasn't scratched hardly any since I got them. I'm now on auto ship every month. What a world of difference!
---
By Angus on Jan 23, 2022
Happy Customer
So nice not having to drive 30 miles monthly, to get Angus his medication.
---
By clonecrew on Jan 4, 2022
cheaper than at the vet
easy to order and the same as what we got at the vet for a better price
---
By Darby on Jan 15, 2022
Flea and tick treatment
Chewy worked with my vet. Recommended by my vet. Easy to give.
---