Sentinel Spectrum Chew for Dogs, 25.1-50 lbs, (Yellow Box)
This item requires prescription approval.
---
Medications ship separately. Delivery times may vary.
---
---
---
We'll collect your pet's prescription information at Checkout.
---
---
About This Item
Your furry friend must have a current heartworm test result on file with your veterinarian in order to be prescribed heartworm medication. Please visit your veterinarian to have this test performed annually to protect your four-legged friend. Sentinel Spectrum is a monthly oral preventive prescription that guards against heartworms, adult roundworms, adult hookworms, whipworms, and prevents the development of flea eggs. It protects your dog against heartworm disease and intestinal worms, all in a palatable, beef-flavored chewable.
Proudly sourced directly from the manufacturer or their approved distributor. Guaranteed genuine and backed by the manufacturer.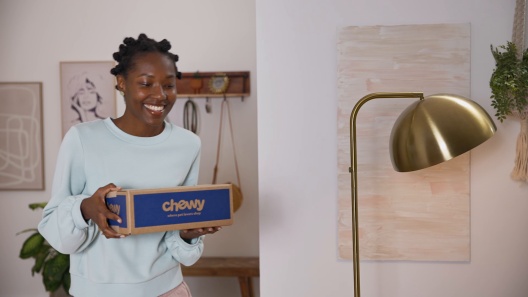 Learn More About Sentinel Spectrum From Our Team of Experts
Dosage Chart
| Color on Box | Weight Range | Strength | Dosage | Product Page |
| --- | --- | --- | --- | --- |
| Orange | 2-8 lbs | 2.3 mg Milbemycin Oxime, 46 mg Lufenuron & 22.8 mg Praziquantel | Administer orally once a month | ✓-Click Here |
| Green | 8.1-25 lbs | 5.75 mg Milbemycin Oxime, 115 mg Lufenuron & 57 mg Praziquantel | Administer orally once a month | ✓-Click Here |
| Yellow | 25.1-50 lbs | 11.5 mg Milbemycin Oxime, 230 mg Lufenuron & 114 mg Praziquantel | Administer orally once a month | ✓-Click Here |
| Blue | 50.1-100 lbs | 23 mg Milbemycin Oxime, 460 mg Lufenuron & 228 mg Praziquantel | Administer orally once a month | ✓-Click Here |
---
---
---
By Taylor on Apr 23, 2022
Amazing as always!
Amazing products with even greater service! They are always quick to respond to your questions and they call the vet the next day for your prescriptions. It's very hassle free! I can always count on chewy!
---
By Novellie on May 28, 2022
Great choice for clear and heartworm
I love this product dog loves it too And it takes to worry away of fleas and heartworm never seen the flea on my dog while taking this
---
By WinstonsMom on Mar 31, 2022
simplicity
I just love that my doggie, Mr. Winston, can have his flea/tick medicine delivered with his food. simple - easy - and helps me not to run out!
---
By Owensmom12 on Feb 22, 2022
We Love Chewy
I love Chewy and order very often . Every customer rep is friendly and caring. and if there is ever a problem, it is rectified immediately. One of the best companies around.
---
By Hudson on Jan 20, 2022
Sentinel Spectrum
Our dog taking this product ever since he was a puppy. Never had any issues . Glad that Chevy is carrying it now .
---
By Lizzie on Dec 2, 2021
dog throws up
I have given this heartworm preventative for 2 months now and both times he has thrown up. I am switching today. What a waste of my money!
---
By Victoria on Aug 12, 2021
PROTECT YOUR PUP AND SWITCH PREVENTATIVES!!
I have had my dog on Sentinel Spectrum for about a couple of years now, and he just tested positive for heartworms. He is an indoor dog who enjoys his walks and squirrel chases, but now that we are beginning treatment, he will not be allowed to do any of that for at least 4 months. Per the American Heartworm Association, there is only one heartworm preventative that is cleared for use during treatment, so we will be switching to that and keeping him on it even after treatment is complete. Save yourself and your pup the heartache, and SWITCH PREVENTATIVES!! It is not worth putting your pup through all of the testing, medication, and lifestyle changes.
---
By MissT on Sep 3, 2021
Sentinel spectrum
I am upset that that I called about two charges on my account an was told that one pending removal. It was never removed and now it is to late to remove it. This product is great because it covers protection of so many things.
---
By bogo1234 on Sep 20, 2021
Great product!
My vet recommended this product since I am moving to Texas. She said my dog will be protected against parasites from mosquitoes. So I listened to her and my dog is doing well.
---
By Mike on Sep 13, 2021
Refill easier than from Vet
Received promptly at a fair price. Will refill here again.
---