Sentinel Spectrum Chew for Dogs, 50.1-100 lbs, (Blue Box)
This item requires prescription approval.
---
Medications ship separately. Delivery times may vary.
---
---
---
We'll collect your pet's prescription information at Checkout.
---
---
About This Item
Your furry friend must have a current heartworm test result on file with your veterinarian in order to be prescribed heartworm medication. Please visit your veterinarian to have this test performed annually to protect your four-legged friend. Sentinel Spectrum is a monthly oral preventive prescription that guards against heartworms, adult roundworms, adult hookworms, whipworms, and prevents the development of flea eggs. It protects your dog against heartworm disease and intestinal worms, all in a palatable, beef-flavored chewable.
Proudly sourced directly from the manufacturer or their approved distributor. Guaranteed genuine and backed by the manufacturer.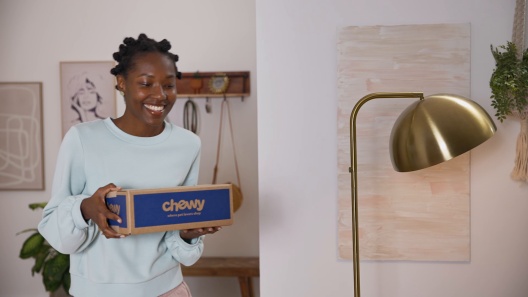 Learn More About Sentinel Spectrum From Our Team of Experts
Dosage Chart
| Color on Box | Weight Range | Strength | Dosage | Product Page |
| --- | --- | --- | --- | --- |
| Orange | 2-8 lbs | 2.3 mg Milbemycin Oxime, 46 mg Lufenuron & 22.8 mg Praziquantel | Administer orally once a month | ✓-Click Here |
| Green | 8.1-25 lbs | 5.75 mg Milbemycin Oxime, 115 mg Lufenuron & 57 mg Praziquantel | Administer orally once a month | ✓-Click Here |
| Yellow | 25.1-50 lbs | 11.5 mg Milbemycin Oxime, 230 mg Lufenuron & 114 mg Praziquantel | Administer orally once a month | ✓-Click Here |
| Blue | 50.1-100 lbs | 23 mg Milbemycin Oxime, 460 mg Lufenuron & 228 mg Praziquantel | Administer orally once a month | ✓-Click Here |
---
---
---
By Sara on May 7, 2022
Flea infestation while on this medication
I give this medication on time every month. My dogs both still developed a flea infestation. I'm having to supplement with a topical medication to kill the fleas and bug bomb my home. I will be switching them off of this medication.
---
By SAMMOM on Mar 28, 2022
SENTINEL SPECTRUM
Disappointed about the huge price increase! Also disappointed that you no longer can fill my order for the Rachael Ray Nutrish Meatloaf Morsels Homestyle Beef Recipe Dog Treats, 12-oz bag. Why would you no longer carry this!?!?!?
---
By Bds1 on Feb 8, 2022
Works well
The chew seems to be new. Before this product was in tablet form.I thought the tablet was what i was getting. My dog has a very soft mouth & cannot chew this unless I cut it into pieces. So it is not real chewy. Sort of hard. But if your dog is a powerful chewer, this will work fine.
---
By AbbeyOMy on Dec 2, 2021
Necessary Evil
I firmly believe that we need to do what's necessary to protect our loved pets from the dangers of heartworms and other parasites. I think Sentinel Spectrum chews are a great way of doing that. My only complaint is their taste. Apparently, it's not good... my dog won't eat them unless I chop the chew into about 8 pieces and roll them in gravy or peanut butter. Hopefully, they'll produce a better, more desirable chew in the future!
---
By Doug on May 14, 2022
Worm pills
These pills are at a fair price. Vets over charge.
---
By Rachel on Nov 4, 2021
Effective and easy!
I have used both this and the regular Sentinel chews for my dog for ~2 years. He roams our farm and goes everywhere with me and has always had negative heartworm/fecal tests since using these! He literally takes them like a treat, I've never had issues with palatability. Also very affordable compared to other brands. I am a vet tech and can get other brands of prevention for free but I still choose to pay for this one, hands down.
---
By HaleyHank on Sep 12, 2021
Love what it does, dog hates it
I've always combined sentinel with bravecto since working at a vet clinic and it's always been the best combination, but my dog refuses to eat both of them and I swear he can sniff these chews out in ANYTHING. Won't sniff out the five medications he's on in pill pockets or wet food, meat, etc but he's a sleuth with these. Wish they were more appealing but I can understand it is a medication so you can only do so much. Took one star just for the monthly battle of blehing the chew in the floor and the struggle to pill a 100 pound dog that follows.
---
By Blue on Oct 10, 2021
Monthly care
I have used Sentinel on both of my labs. Our first lab Max used it for 14 years, and my current lab Blue for the last 5 years. They have been flea and heart worm free! I love the auto ship convenience, I never have to worry about Blue missing his monthly treatment!!
---
By GunterandMoose on Sep 13, 2021
Best out there
When I got my first rescue, the humane society gave me a free vet visit where I got one of the Chews from for the first time. It has not been a year since I got Gunter. Because of the chews Gunter is heart worm free and has never gotten fleas. Now with my newest rescue, Moose, I also give him these. I 100% back this company.
---
By Trish on Aug 19, 2021
Sentinel Spectrum
I used Sentinel Spectrum for many years for my previous dogs. There re others in the form of a chew, but my dogs could always detect the scent and spit them out. This is the only product they would willing take. When I got my new pup, it made sense to put her on the same regimen. My vet hospital does not stock this product, but it is available on Chewy and other websites. I love Chewy's customer service! I called me vet who mentioned them as an option. After I place the order, they did the rest and got it to me well ahead of when the next dose it needed. Thanks Chewy!
---