Bravecto Chew for Dogs, 22-44 lbs, (Green Box)
This item requires prescription approval.
---
Medications ship separately. Delivery times may vary.
---
---
---
---
We'll collect your pet's prescription information at Checkout.
---
---
About This Item
Bravecto provides up to 12 weeks of protection against fleas and ticks and may terminate Lone Star ticks for up to 8 weeks, and kills 98.7% within 24 hours. Protect your dog from ticks and fleas the easy way with Bravecto. These chews terminate adult fleas, help treat and prevent flea infestations and help treat and control tick infestations. Best of all, each chew is flavored, so your dog will actually look forward to taking his medication for a change. Bravecto also comes in a topical solution for dogs and cats.
Proudly sourced directly from the manufacturer or their approved distributor. Guaranteed genuine and backed by the manufacturer.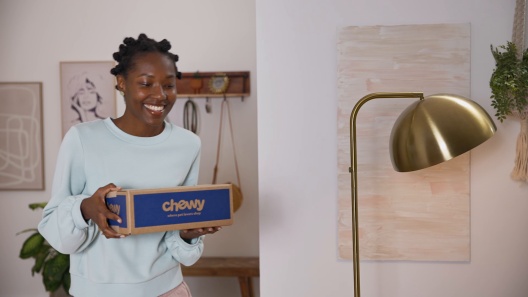 Learn More About Bravecto From Our Team of Experts
Dosage Chart
| Color on Box | Weight Range | Strength | Dosage | Product Page |
| --- | --- | --- | --- | --- |
| Yellow | 4.4-9.9 lbs | 112.5 mg Fluralaner | One chew every 12 weeks | ✓-Click Here |
| Orange | 9.9-22 lbs | 250 mg Fluralaner | One chew every 12 weeks | ✓-Click Here |
| Green | 22-44 lbs | 500 mg Fluralaner | One chew every 12 weeks | ✓-Click Here |
| Blue | 44-88 lbs | 1000 mg Fluralaner | One chew every 12 weeks | ✓-Click Here |
| Pink | 88-123 lbs | 1400 mg Fluralaner | One chew every 12 weeks | ✓-Click Here |
---
---
---
By Kaylasummer864 on May 14, 2022
100% would recommend!
I would 100% recommend Bravecto. I love that I only have to give it to my pup once every 3 months. It not only helps her keep fleas and ticks off but also keeps her certain type of mange at bay. Since she's been on this I've never had a problem with fleas or ticks on her.
---
By Gege on May 16, 2022
do not recommend
I bought this product trusting it would work & im so disappointed. I've bought it before through my vet & it always worked but this one time I purchased it through chewy it doesn't seem to be doing it's job. My dog is still scratching like crazy.
---
By Joseph on Jun 15, 2022
Expensive product
This product is so expensive and you have no real indication it's working. My dog still scratches. As far as chewy they sold it and shipped it quickly.
---
By Frankie on Mar 24, 2022
Has worked well so far
At the last checkup, our dog was switched to Bravecto by his veterinarian. He ate the pill (with the addition of a little peanut butter) and has not have any fleas since. He did not experience any side effects either. When I needed a new supply, I ordered from Chewy, since our next appointment is not until November. I had to give the name of our Vet since a prescription is needed but the order process was very easy, and we received the new pill very quickly. Now we are good for another three months.
---
By Cathy on May 21, 2022
Preferred flea control
Tried every topical flea product and none worked on my 32lb. Cocker Spaniel. She is not outdoors alot. Not until we gave her Bravecto she never had fleas again. Thank goodness for a product that works.
---
By Diane on Apr 26, 2022
Bravecto for Dogs
Apparently both the chews and the meds you put on their backs are in green boxes. I accidentally ordered the chews. I was afraid it would be an issue with giving to 6 dogs but all went well. Chewy delivered quickly after the vet finally approved the order. Will order again!
---
By Rhonda on May 28, 2022
Fast And Easy
I decided to give Autoship a try for our Bravecto perscription over having to go to out vets office. First order arrived quickly and hopefully that will be consistent.
---
By CatsRule on Apr 24, 2022
Not sure anymore
Ozzie used to take Bravecto with no problem. Now he spits it out, so I have to break it in two, roll it in PB, and make sure he swallows. Don't know if they've changed "recipe" or if Ozzie has gotten more fussy.
---
By Trina on May 27, 2022
Good product
Have been using Bravecto for years. It keeps the fleas off without having to worry about seizures, like the flea/heartworm combined drugs.
---
By Kmac on May 27, 2022
Bravecto Tick Prevention
So far we haven't found any ticks on my pup and before they used to love him and his long hair. I'm very happy with the choice I made.
---