Bravecto Chew for Dogs, 22-44 lbs, (Green Box)
This item requires prescription approval.
---
Medications ship separately. Delivery times may vary.
---
---
---
We'll collect your pet's prescription information at Checkout.
---
---
About This Item
Bravecto provides up to 12 weeks of protection against fleas and ticks and may terminate Lone Star ticks for up to 8 weeks, and kills 98.7% within 24 hours. Protect your dog from ticks and fleas the easy way with Bravecto. These chews terminate adult fleas, help treat and prevent flea infestations and help treat and control tick infestations. Best of all, each chew is flavored, so your dog will actually look forward to taking his medication for a change. Bravecto also comes in a topical solution for dogs and cats.
Proudly sourced directly from the manufacturer or their approved distributor. Guaranteed genuine and backed by the manufacturer.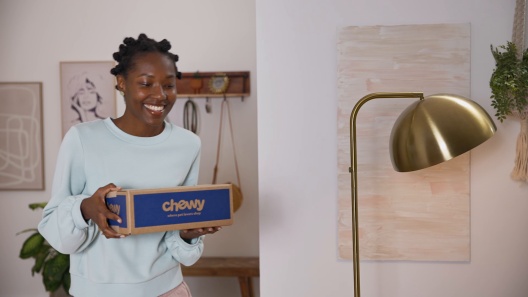 Learn More About Bravecto From Our Team of Experts
Dosage Chart
| Color on Box | Weight Range | Strength | Dosage | Product Page |
| --- | --- | --- | --- | --- |
| Yellow | 4.4-9.9 lbs | 112.5 mg Fluralaner | One chew every 12 weeks | ✓-Click Here |
| Orange | 9.9-22 lbs | 250 mg Fluralaner | One chew every 12 weeks | ✓-Click Here |
| Green | 22-44 lbs | 500 mg Fluralaner | One chew every 12 weeks | ✓-Click Here |
| Blue | 44-88 lbs | 1000 mg Fluralaner | One chew every 12 weeks | ✓-Click Here |
| Pink | 88-123 lbs | 1400 mg Fluralaner | One chew every 12 weeks | ✓-Click Here |
---
---
---
By Dorth on Jun 26, 2022
Yeh no bugs
Suggested by vet for my "GWP"( German Wirehaired Pointer) I use a different Rx for the older dog(& a different vet) No issues at all: I was a fan of "topicals " for yrs, but am being won over by these products. Only reason for "4" stars: the pup will NOT eat them.. so I have to break up and hide in a treat or soft bread..
---
By Cdanz on Jul 11, 2022
Great product!
This product was recommended by my vet. I shopped around for the best prices. Chewy was the lowest with their autoship. Now I don't even have to think about it. I know when it arrives it's time for his next pill.
---
By Review on Jul 31, 2022
Works great!
This stuff works great!! I would recommend buying your dog this over the liquid flee & tick medicine. This stud actually works wonders and let's 3 months!
---
By Brav on Aug 23, 2022
Bravecto for dogs
Worked great on my dog. I will purchase this item again. Shipping was better than expected. It came in one day.
---
By Bowie on Jul 13, 2022
Stop Ticks and Fleas
Great to know my boy is protected. We take him to the beach and there's a lot of Sea grass so always worried about fleas and ticks but so so far all good!!!
---
By flaglergal on Jul 10, 2022
Great deal
I've had my 3 dogs on Bravecto for years - thankfully, no issues. This product works well, even in Florida's super hot, super wet, super buggy conditions.
---
By Kaylasummer864 on May 14, 2022
100% would recommend!
I would 100% recommend Bravecto. I love that I only have to give it to my pup once every 3 months. It not only helps her keep fleas and ticks off but also keeps her certain type of mange at bay. Since she's been on this I've never had a problem with fleas or ticks on her.
---
By Bravecto on Aug 24, 2022
Ate no problem
Caspian ate this as if it was a treat. This is the 2nd time she has had this brand.
---
By Daisy on Aug 13, 2022
Highly recommend
Very convenient and last for 3 months . My dog is fussy and she chews it no problem
---
By Joseph on Jun 15, 2022
Expensive product
This product is so expensive and you have no real indication it's working. My dog still scratches. As far as chewy they sold it and shipped it quickly.
---