Bravecto Chew for Dogs, 9.9-22 lbs, (Orange Box)
By Bravecto
This item requires prescription approval.
---
Medications ship separately. Delivery times may vary.
---
---
---
We'll collect your pet's prescription information at Checkout.
---
---
About This Item
Bravecto provides up to 12 weeks of protection against fleas and ticks and may terminate Lone Star ticks for up to 8 weeks, and kills 98.7% within 24 hours. Protect your dog from ticks and fleas the easy way with Bravecto. These chews terminate adult fleas, help treat and prevent flea infestations and help treat and control tick infestations. Best of all, each chew is flavored, so your dog will actually look forward to taking his medication for a change. Bravecto also comes in a topical solution for dogs and cats.
Proudly sourced directly from the manufacturer or their approved distributor. Guaranteed genuine and backed by the manufacturer.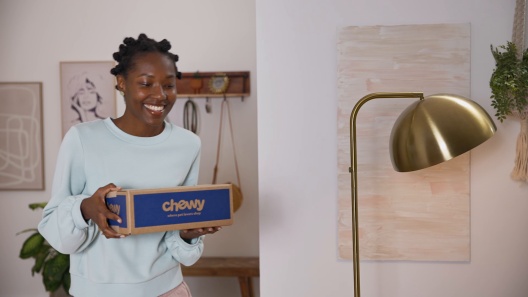 Learn More About Bravecto From Our Team of Experts
---
---
---
By KPA78 on May 10, 2022
Bravecto does the job!
Over the years, our Great Danes have been taking Bravecto with no negative side effects. The presence of fleas either on the dog or in our household, is a real rarity since the administering of Bravecto. The only real downside is the cost: for dogs over 140lbs, two doses are required (one chew 88-123lbs, one chew 9-22lbs); or around $560+ annually.
---
By KahliaFromPhilly on Mar 26, 2022
DO NOT BUY THIS
I brought this item back in November and my one year old malshi ate it with no problem so I decided to try this product again. This time I tried to give it him several times and he refused to eat it. Then I tried covering it with peanut butter and he ate the peanut butter and all around the chew and still he refused it eat it. Then I tried mixing it in with his wet dog food. He ate all his food and left the chew. I'm so upset I will NEVER order this product again. I want a REFUND. I DON'T HAVE SIXTY DOLLARS TO JUST THROW AWAY.
---
By CHRIS on May 11, 2022
CHEW CUSTOMER SERVCE
GREAT PRICE AND FAST DELIVERY. I HAVE ONE PICKY DOG AND I GOT HIM TO EAT IT! ON ANOTHER NOTE CHEWY WENT ABOVE AND BEYOND WHEN BY OTHER DOG PASSED AWAY THEY SENT A LOVELY HEARTFELT BOUTIQUE OF FLOWERS. IT MEANT ALOT TO MY FAMILY AND WAS VERY MUCH APPRECIATED.
---
By DoodleMom on Apr 5, 2022
I trust the power
My doodle and pekepoo are both on Bravecto. (different color boxes, of course) I love knowing if any blood sucker hitches a ride it'll be extinct after its first bite. No adverse effects so far. Been using these for over a year. My vet runs out often so I love that I can buy through Chewy to, not only, make sure my dogs keep a steady line of protection but it also leaves the vet supply for those who may not have online access.
---
By Chompers on Apr 29, 2022
It seems to work
We have been using this for three years now and we have had no issues with fleas or ticks. Our little dogs are picky eaters and we have to break up the chew and cover it in gravy and wet food for them to eat it. Our larger dog who eats everything takes it like any other treat.
---
By LadyJay on May 15, 2022
Very good chew
My dog has been taking these for awhile. No adverse reactions and really works well. Chewy as always delivers very quickly, and I actually got a better price than my previous subscriber for her Bravecto.
---
By King on Apr 10, 2022
THIS PRODUCT WORKS
Hi King is 6 and this is the first time we found a flea treatment that works THANKYOU !!!!! We bought all kinds of flea meds over the years and nothing worked we thought he had dry skin or a skin condition He ate the chew no prob and he has been itch free Amazing to find something that really works
---
By Finn1234 on Mar 12, 2022
Not the same as dr
They did not look the same as what we normally get the box was the same though. My dog did not eat it right away had to cover it in peanut butter. He has been taking the same pill for 2 years and never had an issue with it. Not sure if it's a batch or because of the one being dry or something. It works great outside of that.
---
By Boogie on May 6, 2022
So Far So Good
Gave it to my puppy. I was looking for reactions but there werent any. He tolerated it well. I enjoy the peace of mind of not having to do it monthly.
---
By Christyski12 on Mar 7, 2022
Ordering bravecto from Chewy was a win!
This was the 1st time I've ordered bravecto from chewy. It went smoothly. My pups vet had previously prescribed Bravecto to her so there were no issues having the vet approve this. I actually liked doing it like this better than trying to get my vet to answer their phone and driving there to pick it up myself.
---