Tri-Heart Plus Chewable Tablet for Dogs, up to 25 lbs, (Blue Box)
This item requires prescription approval.
---
Medications ship separately. Delivery times may vary.
---
---
---
We'll collect your pet's prescription information at Checkout.
---
---
About This Item
For use in animals only. Your furry friend must have a current heartworm test result on file with your veterinarian in order to be prescribed heartworm medication. Please visit your veterinarian to have this test performed annually to protect your four-legged friend. Tri-Heart Plus is an easy-to-feed chewable tablet prescribed to help keep your dog free of heartworm and other dangerous parasites. When given monthly, this simple and palatable tablet helps to protect your pet by killing the larvae before they reach your dog's heart. Best of all, the tasty tablets can be fed just like a treat! Your pet won't even know you're working to protect their heart.
Proudly sourced directly from the manufacturer or their approved distributor. Guaranteed genuine and backed by the manufacturer.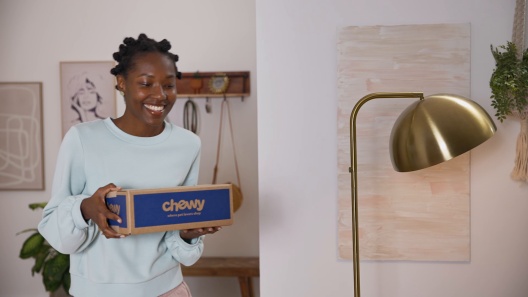 Learn More About Tri-Heart Plus From Our Team of Experts
---
---
---
By Shelly on Sep 23, 2022
Great for fickle pup
My 10lb. Poodle would not eat other heart worm meds that were flavored. We tried everything, including mashing it up in his food and he ended up with hook worms. I switched to this product so I could put it inside of a peanut butter pill pocket treat. This has been working for us for a full year now! He tested all clear for any type or worms at his last visit, he was on this medication for 10 months at that point. Each month I put it in a pill pocket and make sure the pill is not showing in any way (the pill pockets are pliable.) I leave it sitting for at least 30 mins to make sure it smells like peanut butter and so far he eats up the entire thing every time.
---
By Sixpack on Sep 14, 2022
Quality Product
I had used this product for years. I bounced around with some other brands but realized this is the most bang for my buck and it works! We were trying out some prevention that had flea protection as well but I was still having to occasionally use topical treatments. Fleas are year round in the south!! We have grown our little furry family to a six pack and they all eat them with no resistance! At our house heart worm prevention time is treat time!! We live in Florida and mosquitoes are bad and we trust this product! It worked for years and I am happy to be back using it again.
---
By Patricia on Sep 29, 2022
Heartworm medicine
I have had my 2 yr old chihuahua On heart guard plus because her vet Did not carry tri guard plus(same medicine just a different name) My dog all of a sudden did not want to take heart guard even when I Rolled up in cheese. She took the tri guard plus without any problem And it only cost me 20.00 instead of the 51.00 for heart guard plus. I am very pleased with product and over all dealings with chewy customer service and the convenience of ordering products.
---
By SenorSpanky on Nov 3, 2022
Coming Up Soon
My Mom doesn't start this new medicine until later this month, so, I really can't review yet except, we got the medicine really quick from Chewy.
---
By Breanne on Nov 4, 2022
Tri heart plus
This product served its purpose well. God rid of yhe worms he had and prevents them from happening again. He's happy and healthy thank you!!
---
By Bevie on Nov 2, 2022
Tri-Heart Plus
Ordered and received it in a couple days. My vet quit carrying this in her office so this was the easiest way to get them.
---
By shrek on Nov 13, 2022
Bella our pet is picky
Bella don't like it and will not take them !!!!!!!!!!!!!!!!!!!!!!!!!!!!!!!!!!!!!!!!!!!!!!!!!!!!!
---
By puggirl on Aug 19, 2022
Works great
I got this for my pug to deworm and prevent heartworm and it works great and it's a way better price then any other heartwormer I have looked at defantly recommend
---
By Luvbigdogs on Aug 13, 2022
Recommend Rx's From Chewy
First prescription filled from Chewy. Fast shipping for a prescription! Price was comparable to other companies. Will start using Chewy for my dog's prescriptions.
---
By Faye on Jul 7, 2022
Recommend
I held this pill in my hand with 3 other treats to trick my chihuahua. Turns out, I didn't need to go thru that trouble. She immediately picked out the tablet to eat first! She ate the whole thing no trouble, so it must taste good
---