Tri-Heart Plus Chewable Tablet for Dogs, up to 25 lbs, (Blue Box)
By Tri-Heart Plus
This item requires prescription approval.
---
Medications ship separately. Delivery times may vary.
---
---
---
We'll collect your pet's prescription information at Checkout.
---
---
About This Item
For use in animals only. Your furry friend must have a current heartworm test result on file with your veterinarian in order to be prescribed heartworm medication. Please visit your veterinarian to have this test performed annually to protect your four-legged friend. Tri-Heart Plus is an easy-to-feed chewable tablet prescribed to help keep your dog free of heartworm and other dangerous parasites. When given monthly, this simple and palatable tablet helps to protect your pet by killing the larvae before they reach your dog's heart. Best of all, the tasty tablets can be fed just like a treat! Your pet won't even know you're working to protect their heart.
Proudly sourced directly from the manufacturer or their approved distributor. Guaranteed genuine and backed by the manufacturer.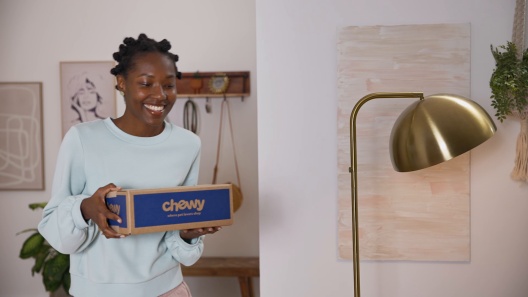 Learn More About Tri-Heart Plus From Our Team of Experts
Dosage Chart
| Color on Box | Weight Range | Strength | Dosage | Product Page |
| --- | --- | --- | --- | --- |
| Blue | Up to 25 lbs | 68 mcg Ivermectin & 57 mg Pyrantel | Administer orally once a month | ✓-Click Here |
| Green | 26-50 lbs | 136 mcg Ivermectin & 114 mg Pyrantel | Administer orally once a month | ✓-Click Here |
| Brown | 51-100 lbs | 272 mcg Ivermectin & 227 mg Pyrantel | Administer orally once a month | ✓-Click Here |
---
---
---
By Scout on May 9, 2022
She won't eat it!
My dog won't eat it. I managed to get her to eat some of it by crushing it and mixing it with peanut butter. She is a fussy eater, but I need something that she likes, otherwise it is just a waste of money.
---
By Pekemom on Mar 11, 2022
Works for Me!
My Mommy got this for me as she wants me to stay well! I got a clean bill of health from my dr when I saw her so it must be working! At least it keeps me from getting worms in me! No one wants those! Mommy and I are now both happy! I don't mind chewing this big pill! I don't spit it out either! We LOVE Chewy b/c they send things fast to us! AND have the BEST customer service any place my mommy has ever shopped! Go Chewy!
---
By Linda on May 1, 2022
Tri-Heart plus chewables
I purchased this because it has all the same ingredients as Heartguard at a more decent cost. My dog took the chew right away and ate it! Win win in my book. Will purchase again.
---
By Bella on Apr 20, 2022
Tri-Heart Plus
Chewy has the best price for this product. I purchased it for a 2 lb Yorkshire terrier puppy. She threw it up. I will try again next month giving it to her a little at a time.
---
By Winky on May 10, 2022
Tri Heart Plus
My puppy did not like, so I cut it into 4 pieces and put each one in a bite of toast. I probably will not order these again.
---
By Kathy on Apr 19, 2022
Tri-Heart Plus is a good choice for my dogs.
The dogs like the taste and it has the ability to protect them from heartworm, roundworm and hookworm. I'm very happy with the price and the product.
---
By PugMomma on Apr 26, 2022
Great Heartworm Product
Being with a rescue, this is all they use when we rescue our dogs. My rescue is on it and no reactions to this med.
---
By Twixie on May 4, 2022
Great option
Same product vet charges over $40 dollars. Great option and easy to order with vet prescription.
---
By Shihpoo on May 12, 2022
No worms in me
This product has proven to be just as good a Heartgard a much more expensive product!
---
By Bebe on Mar 6, 2022
Picky dog wouldn't eat it
My dog was not into the Tri-heart. I guess I expected it to be like heart guard which my picky dogs will eat. It is more like a tablet than a chew, so I had to return it.
---