Bravecto Chew for Dogs, 4.4-9.9 lbs, (Yellow Box)
By Bravecto
This item requires prescription approval.
---
Medications ship separately. Delivery times may vary.
---
---
---
We'll collect your pet's prescription information at Checkout.
---
---
About This Item
Bravecto provides up to 12 weeks of protection against fleas and ticks and may terminate Lone Star ticks for up to 8 weeks, and kills 98.7% within 24 hours. Protect your dog from ticks and fleas the easy way with Bravecto. These chews terminate adult fleas, help treat and prevent flea infestations and help treat and control tick infestations. Best of all, each chew is flavored, so your dog will actually look forward to taking his medication for a change. Bravecto also comes in a topical solution for dogs and cats.
Proudly sourced directly from the manufacturer or their approved distributor. Guaranteed genuine and backed by the manufacturer.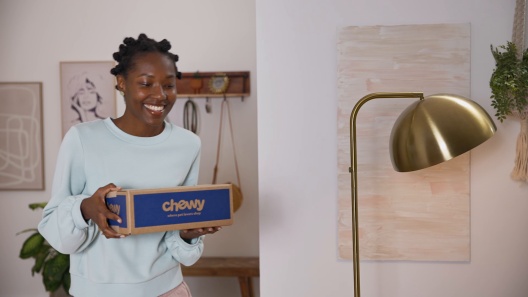 Learn More About Bravecto From Our Team of Experts
---
---
---
By DrShreve on Apr 2, 2022
Happy Savannah. Happy Momma.
My sweet Savannah is a 10 year old miniature schnauzer. She eats a very clean diet, exercises daily and plays as much as she sleeps. Most medicines cause a histamine reaction of itching, which lasts minutes to hours. This product is not only edible and effective, Savannah actually ate it and has never itched.
---
By Nugget on Apr 4, 2022
No more Ticks
I highly recommend this product since it works. The only down side for my very picky dog is he does not like the taste and it's a struggle to give it to him. I have to hide it in treats or chicken and even then, he is aware and spits it out. If you don't have a picky dog, you shouldn't have a problem.
---
By Nomorefleas on Mar 24, 2022
No more fleas
This is a one time chew for 3 months of flea protection. Our chihuahua wasn't getting any relief with other products ... but now she is doing much better. Expensive, but so far it is helping a lot.
---
By BJWS1614 on Feb 16, 2022
My dog is happy!
A friend's dog had some sort of parasite, tick, mite, or lice...ugh.. unknowingly brought pet into my house so I had to do something quick. I described it over the phone to my vet, she Rxd to chewy, it arrived that day!! Make sure you get right one for your dog's weight. One pill, easy.
---
By Jaxx on Feb 4, 2022
Jaxx's choice for flea and tick
These are good because it's 1 every 3 months and it's a small chewable. Unfortunately I still have to trick Jax into eating it. It's soft so I can break it into small pieces and hide it in a snack.
---
By Midget on May 19, 2022
Bravecto chews
My dog is so finicky I didn't think she'd eat them! She loved them.
---
By WildThing on Mar 25, 2022
Chewy is the Best
Chewy is the best thing ever happened, I would refer them to everyone. They are always on time with everything.
---
By Snoopy on Feb 14, 2022
Great product
This worked immediately! My under 5lbs Chihuahua kept getting fleas from the stray cats as soon I gave her this the fleas were gone!
---
By Mimi on Feb 4, 2022
Excellent1
I've seen zero fleas on Mimi since I gave her the Bravecto Chew. Will continue to treat her every 3 months. Have seen no side effects.
---
By Nena on Jan 4, 2022
Convenient and effective
You only worry about administering the medicine every three months which is very convenient is effective because during that time it prevents my doggy to get fleas or ticks.
---