Famciclovir (Generic) Tablets
Autoship
(Save an extra 5%)
Choose Autoship at checkout for regular deliveries.
Why Autoship?
FREE access to chat with licensed vets 7 days a week.
Save 5% on all future Autoship orders.
No fees, no commitments - cancel Autoship anytime.
This item requires prescription approval.
---
Medications ship separately. Delivery times may vary.
---
---
---
About This Item
Famciclovir is a generic anti-viral used to treat symptoms of the herpes virus. Typically prescribed for humans, veterinarians often use to treat upper respiratory and ocular diseases in felines.
Proudly sourced directly from the manufacturer or their approved distributor. Guaranteed genuine and backed by the manufacturer.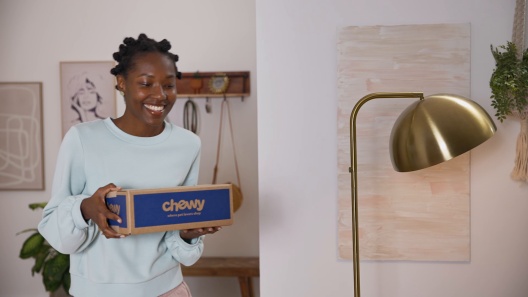 Learn More About Famciclovir From Our Team of Experts
---
---
---
By catlady on Jul 30, 2022
THIS MED DOES WORK
This medicine does work but it is very contagious it can go from cat to cat. Once it clears up it can come back so best to keep meds on hand. I am only giving four stars as they keep raising the price it was just .43 and I have had to give to a few cats. For Cat people you can give a 1/2 tab at breakfast and still cut in quarter hide in the pate cat food it can go down without them knowing it always check that they got the meds if not save in refridg. The other 1/2 can give at dinner time make sure they get it and is not stolen from another cat.
---
great and not smelly
These didn't smell and lasted my power chewers about 20 min which is a huge plus. The little dogs still have their first ones that I sawed in 1/2 anyway but that's ok, they are happy to just keep chewing. Didn't upset my sensitive stomach dogs tummy.
---
By RoRo on Sep 12, 2021
Hard to administer, not easy on stomach
This pill is hard to administer and is bitter to disguise in food without wasting the food and medicine (Ie kitty would only eat half of the wet food). I also think it's too large. Wish they would make them smaller. I ordered the pill popper. Hopefully it will work but I would worry the big pills would make my kitty choke. Not a pleasant experience for my kitty and I dread putting my kitty through this experience 2xs/day. I also noticed that my kitty isn't as motivated to eat his 2nd meal if the day and wonder if this is causing him nausea (one of the side effects). He appears much more lethargic after the first dose but does much better in the evening before the last meal and 2nd dose. Sometimes I wonder if it's even worth it since 90% of all cats get feline herpes. Can they survive without Famciclovir? Anyway, I read the reviews that it kicks the URI, so hopefully this is worth it? I'm giving this a 3 for now since I'm undecided.
---
By Sunshine on Aug 25, 2021
How to give cat a tablet
My foster rescue is on Famciclovir for 2 months now, but he has had Keratoconjunctivitis probably since kittenhood due to feline herpes. He's about 3 years old, chipper and playful. He has to take this big tablet 2x a day. Wanted to share my trick because so many cats need to deal with big tablets. Find a saucy wet food your cat likes. Must have sauce or juice to make it work. Mine settled for Fancy Feast Wild Salmon Primavera, not my first choice but hey - gotta get the meds in! Your cat may choose differently, but you need a soft wet sloppy food. Get a mortar and pestle and grind the tablet into dust. Seriously - no lumps. Mix the medical dust into the cat's food and stir well. It will be a hit or miss (try another flavor- Tuna Primavera worked for me), and I have had to withhold midday treats just so he would go back to the food, but it works. Your cat won't starve during the process, and will get the meds. Best wishes from Zen the Cat on The Mend!
---
By Amyw on Oct 18, 2021
Works well enough
My cat took this 3 times a day for 2 months . Eyes were def much better but as soon as she came off of it her eyes got much worse within days and now we are back to ground zero
---
By Mary on May 11, 2021
Mediocre Results
After taking these pills (and they are large) two times a day for 21 days, our kitty Fawny did experience some relief from his upper respiratory issues (not complete relief) but 10 days after finishing the pills and he is back sneezing and itching. Not sure if it is as effective as we had hoped.
---
By CheetosMeds on Jun 5, 2021
Good Meds for Cheap Price
Love the ability to buy for my cat at reasonable prices and fast delivery!
---
By Rosethe on Nov 28, 2020
Rest Assured you received your shipment yesterday- only I haven't.
SO confusing. I initially placed the RX order on Nov 13. Then after no communication for many days, I was notified that I needed to MAIL in the paper RX. Ok, I did that. Now I see the shipment notifications: "Your package is still on the way, but it's running late. Rest assured, your package is expected to arrive on November 27, 2020, and you'll be notified if there are any other delays. No action is needed from you at this time." Except the above message was sent to me on Nov 28. So I received it yesterday? Now I see on the tracking that it will be delivered on Nov 30, meanwhile Chewy is asking me "what I think" and to do a review on a package not yet delivered. I need a time machine to deal with all this. Seriously.
---
By SAWinCA on Jan 11, 2021
Not reasonable for a cat
The pills are large (about the size of a Tylenol) and would require cutting them in half if not thirds. One pill is hard enough to administer to a cat.
---
By Dorie on Oct 5, 2020
Kicked the virus!
One of our 4 cats had herpes/calici virus symptoms all summer long. The other 3 cats were battling the virus on their own without medication; however it hit 11 year old Merry very hard. 2 courses of antibiotics cleared the bacterial infection but the virus symptoms remained. Thankfully Famciclovir improved and then relieved him of all symptoms. We are almost finished with a 2 week course and he is symptom free and returning to normal. This is a God-send for him!
---