Mometamax (Gentamicin / Mometasone / Clotrimazole) Otic Suspension for Dogs
By Mometamax
This item requires prescription approval.
---
Medications ship separately. Delivery times may vary.
---
---
---
We'll collect your pet's prescription information at Checkout.
---
---
About This Item
Mometamax Otic Suspension is a topical prescription medication used to treat canine ear infections caused by yeast and bacteria. Mometamax is a once-a-day treatment that's easy to administer—simply apply directly into the infected ear canal to help reduce inflammation in your pup's ears.
Proudly sourced directly from the manufacturer or their approved distributor. Guaranteed genuine and backed by the manufacturer.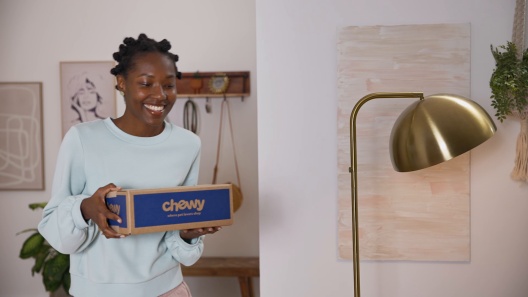 Learn More About Mometamax From Our Team of Experts
---
---
---
By DachshundxYorkieMom on Mar 12, 2022
Happy Dog with Happy Ears
This was my first purchase from Chewy and my first time buying a product for ear infections for my dog/treating it myself at home. I was initially concerned when I first bought this product for my 10 YO Dachshund after the vet recommended it due to some of the reviews stating that your dog can have hearing issues. I am pleased to say after using it for 2 weeks as recommended by my Vet, my fur baby's hearing is still intact and both of his ears are doing much better. I do not see him shaking his head or scratching his ears. I am thankful that chewy had a more affordable option for me to buy as the vet has it for double the price. Now just be sure to routinely clean your pups ears going forward !!
---
By PupMom on Mar 16, 2022
Magic potion
My Tibetan Spaniel will get the occasional ear infection pretty randomly so I like to keep Mometamax around. All it takes is 2 or 3 days of treatment and he's back to his happy self. I've been using this product for years.
---
By Slattso on Mar 9, 2022
Works like a charm
So easy to use and very effective. The tip is elongated for ease of use, and this appears thicker than other ones I've used, so it stays where you want it.
---
By Frenchie on Jan 17, 2022
Appears to relieve the itching
My beagle has a chronic yeast ear infection that seems to never go away. His ears need to be cleaned at least once a week and sometimes two. The Mometamax seems to relive the itching.. and clears some of the redness. Seems to work and I will continue using it !
---
By Christie on Apr 13, 2022
Great product
When my dogs ears get red from itching I use this for a few days & it clears his ears right up.
---
By Ellie on Mar 23, 2022
Works Great!
My dog has chronic ear infections. Mometamax is by far the best treatment I have found for her.
---
By clmurphy on Dec 18, 2021
Really Works
Hard to believe, but this stuff really worked well on my dog who has severe skin allergies and seems to be constantly getting ear infections from them. I was pessimistic at first, but after using it his ear infection was pretty much gone after a weeks time and hasn't come back.
---
By Labmom on Feb 4, 2022
happy ears
This is the best thing I found to tackle ear infections. I have labs who like to swim and occasionally get ear infections. This works great.
---
By Spaniels on Feb 20, 2022
Great for ear infections
My dogs swim quite a bit and have long floppy ears. This product helps when they get the occasional ear infection.
---
By Leoearflush on Nov 26, 2021
Doctor Recommended
Good product, Nashville specialist ordered it. Started with a bottle from their office at 2x the cost from Chewy. Of course, been shopping with Chewy for 10+ years and have never had a problem. Thank God for Chewy!
---