Reconcile Tablets for Dogs
This item requires prescription approval.
---
Medications ship separately. Delivery times may vary.
---
---
---
About This Item
Help your canine companion cope with separation anxiety by giving him Reconcile Tablets for Dogs. These flavored, chewable tablets are formulated with fluoxetine hydrochloride and are FDA-approved for the treatment of canine separation anxiety when combined with a behavior modification plan. Reconcile not only helps your pup stay calm during stressful moments of separation, but it can also help reduce harmful behavior and even make him more open to training.
Proudly sourced directly from the manufacturer or their approved distributor. Guaranteed genuine and backed by the manufacturer.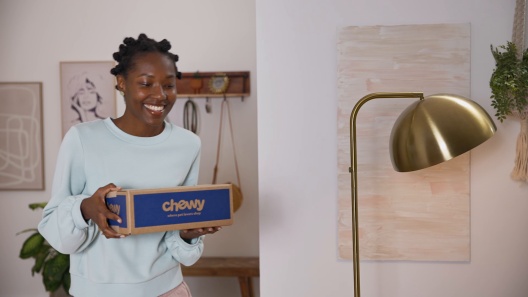 Learn More About Reconcile From Our Team of Experts
---
---
---
By sarahc826 on Nov 8, 2022
Best thing to happen to my girl
My girl, Gracie, has some difficult days and thankfully we have Reconcile. I was getting it through my vet, but they were always out when her refill time came around. Chewy has helped immensely, with the knowing I'll have my girls meds and on time!
---
By Alicia on Sep 18, 2022
Bladder control
I've been giving my dog this for a few days now. She has been sleeping a little more, however it seems like she has trouble controlling her bladder. I've had to wash my bedding quite a bit because of it. I was giving her half of the pill and will try only giving her a quarter and see how that goes. I also notice it seems her appetite has diminished. We'll see how she does in a couple weeks.
---
By Kmom on Jul 29, 2022
Changed my dog's life
This medication has completely changed my dog's life and as a result, changed mine. Context: Kai used to pace all day and night, drool all over the place, and never settled. He was anxious ALL the time and we dealt with this for his whole time with us as a puppy (2 weeks until 1 yr. and a half) until he was able to get prescribed this medication. After a month of starting this medication, it's almost as if I've gotten a new dog. He can settle for the first time in his life. He is much calmer and happier. He has become a "normal" dog. This has changed my life and made me much calmer. He is just overall 1000x better to be around. I highly recommend this product to anyone who has a dog with similar problems. Thank you for this amazing product.
---
By Frustrated on Sep 12, 2022
reliable source for script
This is a daily med for my dog. For 2 months in a row, Petmeds has been unable to refill it due to supply issues. Not only does Chewy provide a 90 day supply vs. Petmeds 30 day option but no supply issues. Reliability counts here.
---
By Ryushin on Jul 20, 2022
Improving, time will tell
4mo after adopting a 2yr 8mo. old rescued GSD some behaviors were not improving & some were getting worse w familiarity even w trazodone & a trainer's intervention. Vet recommended Reconcile since the other medication needed to be increased. Reconcile is evening out the highs & lows. Only been 3 weeks & stability is reached at 4 to 6 wks. Much less reactivity to people, dogs & situations. Real training can begin.
---
By Gizmo on Apr 13, 2022
My dog actually eats these
I started my anxious dog on the human generic version of Prozac (10 mg), which came in capsules I could open. I would mix the powder with his food and though it was slow-going at first, he eventually ate it without an issue. When this version became available, I was worried he wouldn't eat them because they're pills, not capsules. However, I've just been cutting them into small-ish pieces and putting them in his food and he hasn't even hesitated to eat them. They also seem to be helping with his anxiety, though it's only been a few days since I've switched from Fluoxatine.
---
By Cass on Mar 22, 2022
Works wonders!!
My dogs behaviorist prescribed this for my girl. I was hesitant to put her on this, due to the cost, and it being pretty much flavored fluoxetine tablets. However, it has made a WORLD of difference in her. She had been on fluoxetine capsules in the past. I didn't notice a huge change in her then. When I asked about putting her on fluoxetine tablets, she was hesitant and said that she finds Reconcile to work much better for behavior dogs. I wasn't too hopeful that it would help, but I was so wrong. My anxious doggy is now coming around and is almost back to her old self again.
---
By Lisanoc on May 9, 2022
Product is outstanding and affordable through Chewy. Delivery was quick.
This product is the absolute best and getting it through Chewy made it more affordable and we received the tablets quickly. Our pup has some OCD issues, yes, OCD issues, and this has improved those challenges by 95% nearly immediately.
---
By BingoBuddy on Apr 2, 2022
Great Service
Ordering the medication was very easy and "Eric", the young man I spoke with was very pleasant, knowledgeable and thorough. Explained what the process was and what and when to expect delivery. And he was actually able to get it shipped sooner than expected. Thank you!
---
By MeowMama on Feb 17, 2022
Reconcile for Dogs
Prior to using Reconcile, my dog was taking Prozac capsules normally prescribed for humans. Because she is very apt at nosing out medications in her food, she was often able to eat around them. And since the capsules are not meant to be opened before ingesting, there was really no other way to disguise them. The Reconcile tablets don't appeal to her either, but they can be broken up and crumbled into her food. This makes it easier for me to ensure it has been taken each morning.
---