Zoo Med Repticare Rock Heater
Frequently Bought Together
---
About This Item
A heated safety stone that makes the perfect secondary heater for many snakes and lizards.
Made of a hydrated rock material that is extra durable and conducts more heat.
Nichrome heater is completely encapsulated so it distributes heat evenly to avoid hot spots.
Perfect for pythons, boas, kingsnakes, rat snakes, gopher snakes, bearded dragons, monitor lizards, tegus and more.
It's cUL approved for safety so it's safe to use at home and uses only 15 watts of power.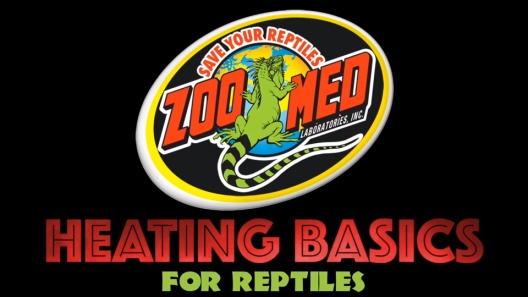 Learn More About Zoo Med From Our Team of Experts
---
---
Questions & Answers
12 Customer Questions
---
How warm/hot does this rock achieve?
Answer by • Nov 23, 2017
After you plug the Repticare Rock Heater in, it will take several hours to heat up and should feel warm to touch (rock surface temperature between 90-100 F, 32-43 C). Generally, the surface of the Repticare Rock Heater will get between 10-20 F above the ambient terrarium temperature. If you are keeping your terrarium warm (95-105 F) then please unplug your Repticare Rock heater at these temperatures.
---
Is this safe to use in a plastic terrarium?
Answer by • May 15, 2021
This heater is safe to be used in a plastic container as long as the container has substrate on the bottom that the rock heater is set on and it is not coming in contact with any of the plastic.
---
If I'm using this as a secondary heat source for a ball python, should I place it in the already 'hot' side of the tank near the main heat source, or in the temperate middle of the tank?
Answer by • May 28, 2022
The Repticare Rock Heater is designed to facilitate digestion in reptiles but is not to be used as a primary heat source for any tropical or desert species of reptile. Don't put your Rock Heater directly under or over another heat source. The additional heat from a primary heat source will cause the surface of the Rock Heater to overheat. This could result in burns to your reptile.
---
Would this work for my tomato frog?
Answer by • Jul 29, 2021
This heater is not suitable for tomato frogs. It is designed for reptiles in dry terrariums only.
---
---
28 Customer Reviews
---
Filter by reviews that mention
---
By Caitlinm92 on May 7, 2022
Not very good
This heat rock gets a little too hot in my eyes and wish it had come with a setting where u could adjust it lower. But it does make a good rock for my beardie to just lay on while basking under his real lights. So that's what I'm gonna use it for and just won't have it plugged in. Make sure you read the directions and put that definitely in their cold side if you are going to be plugging it in..bc I can see why they warn you about it bc with how hot it gets in their cold side..it could seriously burn your buddy.
---
By Nunu on Mar 29, 2022
frustrated
I purchased 2 rocks and neither of them heat up at all ! Waste of money
---
By Hello on Feb 13, 2022
Finally Something that works
This is just what I needed for my snake. I use it with a thermostat and it stays a toasty 82°
---
By Branch on Oct 5, 2021
Not worth the money I spent
This item is useless not worth the money I spent on it.. wish I didn't buy
---
By Tara on May 19, 2021
This Heat rock
Didn't work!!! Do not recommend. I throughout the box and packaging without trying it. I don't know why I did this, but I did. Do not buy this. I don't blame the site, I blame the product. And didn't even try to contact to return or get a refund.
---
By Kace on Jul 14, 2021
STOPPED WORKING AFTER 1 WEEK
Bought this heat rock for my ball python, and it worked only for 1 week!! DO NOT RECOMMENDED!!!!
---
By BettaFish on May 29, 2021
Should never be used. Ever.
Heat rocks can't be regulated, and are known for regularly lighting on fire. They cause burns to animals, and short circut regularly. Don't buy.
---
By Katie on Apr 13, 2021
Dragon loves this
I put this on the floor when she runs around with my birds and rabbit. I put it back in her cage after. Great product. Stays warm. Sturdy. Has some weight to it so it doesn't move around at all
---
By Ashley on Feb 24, 2021
Such a great upgrade for my snakes habitat!
This is an awesome heat rock. I like it alot better then just a heat sheet. And im pretty sure my Snake does as well! I recommend this product!
---
By RaeF on Dec 30, 2020
Doesn't work
I used to have a smaller version of this that got really hot and kept my terrium in the 80°s- i ordered this larger one to replace it, and it doesn't even work. I've plugged it into every socket in my house and after sitting for 2 hours at each, it still won't heat up.
---