Autoship
(Save an extra 5%)
Choose Autoship at checkout for regular deliveries.
Why Autoship?
FREE access to chat with licensed vets 7 days a week.
Save 5% on all future Autoship orders.
No fees, no commitments - cancel Autoship anytime.
This item requires prescription approval.
---
Medications ship separately. Delivery times may vary.
---
---
---
We'll collect your pet's prescription information at Checkout.
---
---
About This Item
Apoquel is an oral tablet that works differently than other allergy medications. It goes straight to the source to help relieve itch and inflammation at its core—addressing the underlying cause of irritation and soothing allergic reactions. It starts to relieve those unpleasant symptoms within 4 hours, and effectively controls itching within 24. Apoquel is ideal for both short or long-term treatment and can help to offer relief without many of the side effects associated with steroids.
Proudly sourced directly from the manufacturer or their approved distributor. Guaranteed genuine and backed by the manufacturer.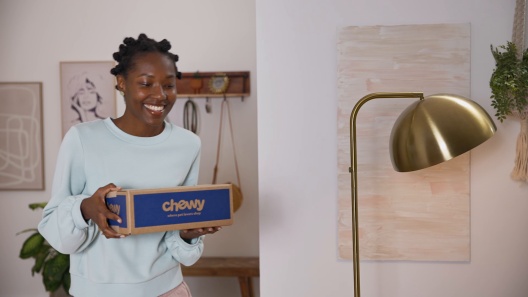 Learn More About Apoquel From Our Team of Experts
---
---
About Apoquel Tablets for Dogs
Relief for Your Itchy Dog
For dogs with allergic itch, relief can't come soon enough. Apoquel (oclacitinib tablet) provides fast, safe relief from itching—so you and your dog can get back to doing what you love.
Fast Acting
If your dog is scratching, licking or chewing like crazy, you want to provide relief that starts acting quickly. Apoquel starts relieving allergic dog itch within 4 hours and helps control itch within 24 hrs.
Targets Itch at the Source
Apoquel goes right to the source of allergic itch, to help stop itching and relieve associated inflammation in affected canines.
9 Million Dogs and Counting
You can have peace of mind knowing that your dog is in good company—9 million dogs (and counting) have already had their allergic itch treated with Apoquel. Your dog could be next!
IMPORTANT SAFETY INFORMATION
Do not use Apoquel in dogs less than 12 months of age or those with serious infections. Apoquel may increase the chances of developing serious infections, and may cause existing parasitic skin infestations or pre-existing cancers to get worse. Consider the risks and benefits of treatment in dogs with a history of recurrence of these conditions. New neoplastic conditions (benign and malignant) were observed in clinical studies and post-approval. Apoquel has not been tested in dogs receiving some medications including some commonly used to treat skin conditions such as corticosteroids and cyclosporines. Do not use in breeding, pregnant, or lactating dogs. Most common side effects are vomiting and diarrhea. Apoquel has been used safely with many common medications including parasiticides, antibiotics and vaccines. See full Prescribing Information.
Prescribing Information
INDICATIONS
Control of pruritus (itching) associated with allergic dermatitis and control of atopic dermatitis in dogs at least 12 months of age.
REFERENCES
Gadeyne C, Little P, King VL, Edwards N, Davis K, Stegemann MR. Efficacy of oclacitinib (Apoquel®) compared with prednisolone for the control of pruritus and clinical signs associated with allergic dermatitis in client-owned dogs in Australia. Vet Dermatol. 2014;25(6):512-518, e86. doi: 10.1111/vde.12166. Cosgrove SB, Wren JA, Cleaver DM, et al. Efficacy and safety of oclacitinib for the control of pruritus and associated skin lesions in dogs with canine allergic dermatitis. Vet Dermatol. 2013;24(5):479-e114. doi: 10.1111/vde.12047.) Cosgrove SB, Cleaver DM, King VL, et al. Long-term compassionate use of oclacitinib in dogs with atopic and allergic skin disease: safety, efficacy and quality of life. Vet Dermatol. 2015;26(3):171-179, e35.5. Cosgrove SB, Wren JA, Cleaver DM, et al. A blinded, randomized, placebo-controlled trial of the efficacy and safety of the Janus kinase inhibitor oclacitinib (Apoquel®) in client-owned dogs with atopic dermatitis. Vet Dermatol. 2013;24(6):587-e142. Data on file, Unique Patient Count from Launch, 2020, Zoetis Inc.
About Apoquel
Apoquel is a revolutionary medicine for allergic itch in dogs. It targets the issue at its source, to help relieve itch and inflammation in dogs 12 months and older. Apoquel begins providing relief in 4 hours and helps control the itch within 24 hours. It can be used for long-term maintenance therapy or short-term relief and has been used on over 9 million dogs. For itch relief worth barking about, try Apoquel, your allergic dog's new best friend!
Shop Apoquel
---
---
By Megan on May 18, 2022
A Necessity!
My corgi suffers from allergies, and it seemed like no matter what we did, he would still scratch his eyes and ears until they were bleeding. We felt so defeated, but then we found Apoquel. It was the only thing that helped Leeroy get back to his normal, healthy self. He's been taking it for probably about a year now, and he doesn't ever go for his eyes and ears anymore. It's a little pricey and unfortunately it's increased in price since he's been prescribed it, but it's worth the money for how much it's helped.
---
By Gr8august on Jun 9, 2022
Easy process
The process getting my 17yr old dog her medication was easy and was processed fast also arrived quickly. I love the automatic shipping option to send the next months supply. Life gets busy and this way I don't forget she's due for a refill but I don't have to take the extra time to submit the order for the next months supply
---
By Annie on Jun 15, 2022
Allergy relief for Boaz
Boaz is our Brittany Spaniel mixed breed big boy and suffers from Spring and Summer allergies. With out the apoquel he licks all the fur from his paws leaving them red and irritated.
---
By BanditsMom on Mar 23, 2022
Expensive but worth it
I resisted putting Bandit on this for a while because of the cost. But considering all the vet visits I had to pay for, this was WAY less money in the long run. Bandit has terrible allergies, and last year he developed two (at the same time) antibiotic resistant infections that affected all 4 feet. It cost thousands (literally) because we had regular vet visits as well as several to a pet dermatologist. It took some very severe antibiotics (3 courses) to get this healed. If he had been on Apoquel I think all of this would have been avoided because the allergies gave the bacteria a chance to take hold. So he has been on this for nearly a year and we have had no further problems. Last winter is the first winter in 6 years that his feet were not naked of hair from allergies. So, yes, it is expensive. But it WORKS and you don't have to keep going for expensive vet visits.
---
By Cassielab on Apr 2, 2022
Must have if your dog suffers from allergies
This pill is a wonder pill. My lab started to suffer from grass allergies the past 2 years from Spring to Fall. She's fine all winter, but as soon as the grass turns green, she starts scratching, and you can hear her all night long. Last year, the vet recommended Apoquel, said it's expensive, but works. I tried it, and within 2 days of taking this, the scratching stopped. This year, as soon as the scratching started, I called the vet and got a prescription. Ordered through Chewy because it cost less from them then directly from the vet, and it came within 2 days. Highly recommended if your dog suffers from allergies!
---
By GabesDad20 on May 6, 2022
Quick fix with long term side effects
Initially it stopped the itching quicker than anything else but later we went on to battle demodectic mites and a plethora of other issues. We are now going through dietary changes, supplements and a topical regimen to address his allergies and are seeing improvements that we never had before.
---
By Hank on May 31, 2022
Good prices
Love Chewy! Been my go to for years and years. Sent me flowers when my last Boy passed. Buy all my Boys food from them. However the last Representative I spoke with was so rude and disrespectful think about changing where I buy his food and prescriptions.
---
By Gracie on Jun 4, 2022
Senior dog meds
Our lil Gracie has skin issues. The red splotches itch n hurt so much. The Apoquel has helped so much. Relief seems to happen within 1st week.
---
By FranksMum on Apr 26, 2022
GREAT SERVICE
Apoquel totally works, a little pricey, but worth the peace of mind for NO itching! The ease of placing Franks script order and the speedy delivery to avoid any missing doses, was awesome.. ** AND *** The price is cheaper here than anywhere else.
---
By Porschesmiracle on Mar 13, 2022
Great product BUT THE PRICE!!
My baby girl has been taking g this miracle pill for over 7months now and it was great at 1st. I think the shot was better and stronger tho because now it's not as effective ...I wish there was more for her I could do ..6hey say allergies but all she does is scratch! My poor baby girl! This pill does still help tho..it's the only one that does .BUT THE PRICE IS AWFUL
---