Mirataz (mirtazapine transdermal ointment) for Cats
By Mirataz
Autoship
(Save an extra 5%)
Choose Autoship at checkout for regular deliveries.
Why Autoship?
FREE access to chat with licensed vets 7 days a week.
Save 5% on all future Autoship orders.
No fees, no commitments - cancel Autoship anytime.
This item requires prescription approval.
---
Medications ship separately. Delivery times may vary.
---
---
---
We'll collect your pet's prescription information at Checkout.
---
---
About This Item
Weight loss in cats may be an indicator of something more serious. Changes in your cat's appetite, and accompanying weight loss, can be early indicators or underlying diseases such as thyroid, kidney and inflammatory bowel disease. Mirataz (mirtazapine transdermal ointment) is the first and only FDA-approved transdermal medication for the management of weight loss in cats, and can help your cat gain weight. Miratz is a transdermal ointment applied to the inside of your cat's ear. See your veterinarian if you notice symptoms of weight or appetite loss.
Proudly sourced directly from the manufacturer or their approved distributor. Guaranteed genuine and backed by the manufacturer.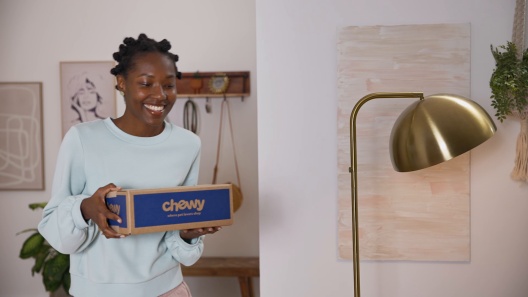 Learn More About Mirataz From Our Team of Experts
---
---
---
By CatMomMina on May 17, 2022
Incredible!
My 17 year old cat got seriously depressed after our dog died last year. They had grown up together and my cat was obsessed with her. So my cat didn't really want to eat much and that made it hard to get her medicine in her...she has pancreatitis and needs her meds to help with that. My vet suggested Mirataz and after just a couple applications, my cat was more active again and loving like she was before. Plus she was devouring food! It was amazing.
---
By Meghan on May 9, 2022
Great product
This product has been so important for my senior cat. His appetite has really decreased in his old age as he's got a slew of conditions like IBD, diabetes, kidney disease, etc. This really helps him eat more regularly and the dose is easily adjustable based on how he's doing. I always use a glove to apply it, and he really enjoys the ear massage. It's nice to not have to administer yet another pill. Thanks, Chewy!
---
By Patsy on Apr 29, 2022
Great product for treating loss of appetite
My 17 year old ginger cat has a chronic case of pancreatitis and loses his appetite and is reluctant to eat. My vet recommended this Mirataz transdermal to stimulate the appetite and ease nausea and discomfort and it works well. Although Leo doesn't like me touching his ears or anything else he is easily medicated using a little finger cap which I apply medicine to and stick in his ear and massage the upper part of ear while he is sitting on couch.
---
By CatMom on May 18, 2022
Easy to measure, Easy to apply
I really like this Mirataz ointment for my cat. It's so much easier than using syringes to administer the medicine. It's easy to measure by turning the dial until it clicks, easy to apply with one hand while holding ear in the other and you can readily see how much is left in the tube.
---
By Gracie on Apr 23, 2022
Waste Of Money
My Vet recommended this because my 16 yr. cat's appetite has declined. She is on her 4th dose. It has done Absolutely nothing! Even dry food(which by the way she loves) she isn't interested in. I've given her many food options wet and dry and no interest. I didn't expect a Miricale but I did expect something, at least a little bit of eating.
---
By jaybee on May 5, 2022
Mirataz transdermal
When prescribed by your vet, of course. This medication is easy for arthritic fingers to apply to a cat's ear even when usually the feline will have none of it. The RX works very well to stimulate the flagging feline appetite when even albacore tuna won't work!
---
By Michelle on Mar 11, 2022
Worth trying
This has worked ok for our other cat's appetite issues short term in the past, just enough to get him to eat a tiny bit and avoid going into liver failure before having his underlying issues treated. Unfortunately this medication did not arrive in time for the cat we needed it for so I'm not sure whether or not it could have made a difference. The package arrived just as I was heading out the door to his euthanasia appointment. His vet was only able to offer several mail in prescription options. We figured it was worth a shot just in case but he deteriorated quickly. Likely worth trying if your cat has a short term appetite issue and you are exploring a cause and alternative longer term remedy.
---
By Tana on May 5, 2022
Great service
I was paying over twice the amount for this med at the vets. I thought I'd try chewy out since their prices we so good. The whole experience was seamless and great service. I will Definitely use them again and recommend to my friends
---
By Spookie on Feb 28, 2022
Works Wonders
Although Mirataz for cats is on the expensive side. It does work! My kitty was not eating and losing weight. What she did eat she usually vomited up. After a trip to the Vet, bloodwork, etc..she was put on a few meds. Turned out she has Hypothyroid disease as well as intestinal digestive issues. Since being on the Mirataz and a few other meds she is a different kitty! She has been eating, keeping it down and within a few months gained 3 pounds! She is now a different kitty. Eating, cuddling, playing and generally interested and curious about people and objects again. Highly recommend this product.
---
By Siameselover on Mar 1, 2022
game changer
I have a sick kitty (kidney issues) we literally thought he was going to die. He was prescribed trans dermal mirtazapine (he HATES taking medicine) which is super easy to administer and it literally was a game changer. Many of his issues came from him not eating enough and now he's ravenous. I went to every other day dosing and it has been an incredible addition to his treatment.....probably helped in saving his life.
---