Pet Qwerks Incredibubbles for Cats, Catnip
Frequently Bought Together
---
About This Item
Safe for pets and even kids too! Fun for the whole family to enjoy
Non-toxic
Since the bubbles dry in the air, they are more likely to land on the ground intact so your cat can chase and catch them
Cats love to chase and bite at bubbles
Tamper-resistant blister card packaging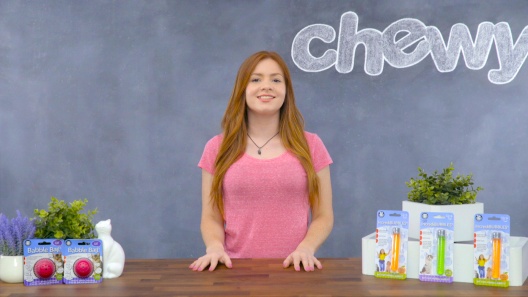 Learn More About Pet Qwerks From Our Team of Experts
---
Compare Similar Items
| | | | | | |
| --- | --- | --- | --- | --- | --- |
| | | | | | |
| Customer Rating | | | | | |
| Price | | | | | |
| Material | Plastic | Plastic | Plastic | Polypropylene, Plastic | Plastic, Polyester, Synthetic Fabric |
| Toy Feature | Outdoor, Catnip, Exercise | N/A | Exercise | Exercise | Crinkle, Catnip, Exercise |
| Toy Type | Games & Puzzles | Games & Puzzles | Treat Dispensers, Games & Puzzles | Games & Puzzles | Teasers & Wands |
| Lifestage | Kitten | Adult | Adult | Adult | Adult |
| Top Ingredients | — | N/A | N/A | N/A | Catnip, Silver Vine. |
| Sport Team | — | N/A | N/A | N/A | N/A |
| Breed Size | — | N/A | N/A | N/A | N/A |
---
Questions & Answers
7 Customer Questions
---
Will these bubbles ruin wood furniture if they land on it? And what if they land on something such as a TV or a computer, can those get ruined as well?
Answer by • Mar 17, 2022
Incredibubbles are recommended for outdoor use. Bubbles can be messy or sticky and sometimes leave a white, non-staining residue after being popped. The white residue left behind can be easily wiped away with your hand or damp cloth.
---
What size is the container in oynces?
Answer by • Oct 09, 2017
The Incredibubbles are 0.8 ounces.
---
So- catnip or no catnip? Is there any catnip in the bubble formula?
Answer by • Aug 25, 2021
The bubble formula is catnip infused.
---
In what country are these made?
Answer by • Aug 09, 2018
This product was made in China.
---
---
---
By wendy1 on Jun 26, 2022
cat mom 2022
Today we celebrated our Piccola's Sweet 16 birthday We were very excited to try the "incredibubbles" The bubbles were overly thick and viscous. They made a mess on our floor, and worst of all, scared her sister,Mouse, so much she ran from the room. I definitely DO NOT recommend
---
By ZeeZee on Jun 26, 2022
Bubbles for Cats
My cat had fun with the bubbles but he's an indoor cat. The bubbles stuck to the floor and it took me three times mopping to clean the floor. If your cat is outdoor, indoor and you can blow them outside then I would totally recommend them.
---
By Chris on Apr 24, 2022
Dont get this item
Initially my cats were enthralled by the floating bubbles. Then they started to stick to their noses, side whiskers, top whiskers. It freaked Millie out that she could see the bubble in her periphery but not get it off her. Then there was the thick sticky film on their faces, paws, the floor and me. Which I had to remove while chasing scared cats. It saw that it's "safe" but the substance is extremely bitter, so I would definitely not want my fur babies to ingest. Hard pass.
---
By PeteJr on Apr 8, 2022
Fun, but messy! Sticks everywhere!
I give this item 3 stars only for the fun factor. My cat goes nutty chasing the bubbles around, and there are lots in one wand-ful. Now the downside. They stick to everything, and I mean, everything! Leather, rugs, clothes, floors, walls, etc. it leaves behind a sticky residue, that, if not cleaned right away, is a pain to remove afterwards. Fun? Yes! Messy? Also yes!
---
By EmilyD on Mar 18, 2022
I Do Not Advise This Toy
I have long hair cats. These bubbles left a very sticky residue on their fur that dried and became sticky and stiff. They tried to wash it off and both ran to their water dish and drank and drank and drank. I had to comb them and then wash them to get the mess off. And lest you think I possibly dumped the bubble solution all over them, nope, still tons of solution left, it is now in the trash. Each little bubble is a mess bomb waiting to make your cats miserable.
---
By MeezerMom on Mar 10, 2022
Love the idea of bubble for cats
However, I found this to be a sticky mess waiting to happen. I accidentally dripped some solution onto one of my cat's head and didn't notice. The product dried. It was an adventure to get it off! The dripping of the solution onto the side of the tube and anything holding the tube is more of a mess than I care to deal with (already have 2 Siamese who see to it I am never at a loss to pick up something or clean a mess!). I love the idea of catnip bubbles. Perhaps a bigger wand and a different design on the bottle/tube would have made a difference.
---
By Lorraine on May 16, 2022
What's this MOM?
She loves catnip but she doesn't quite know what these are. I ll have to keep trying , hopefully she'll start to try to catch them.I have to admit I think I bought them more for me than her.
---
By Drew on Apr 3, 2022
Terrible product... wish I read the reviews first.
This product was a nightmare that I feel the manufacturer should pay me and my cat for enduring. First off, the liquid smells putrid... I don't know what it smells like, but it's not catnip. Noodle was repulsed by the odor of it too. Despite this, I made the bad decision of giving it a fair chance. The wand was too short, the liquid is so thick and heavy for its size that instead of staying on the wand like most bubble wands, it just oozes all over your hands, clothes, and the floor. When I tried blowing the bubbles, they stuck to everything including Noodle's fur which literally frightened him... he tried to lick it off but hated the taste and then panic zoomied all over the apartment making a bigger mess before hiding under my bed and howling. It took several hours to calm him down enough to clean his coat... Chewy shouldn't even sell this, it's horrible!
---
By hello445 on Apr 1, 2022
Don't recommend these
I purchased catnip bubbles in the past, but had trouble finding them so I took a chance on this. The odd thing I didn't like was that the bubbles don't actually pop - they just sit on a surface and that freaks my cats out (especially if one lands on them). Not sure what's in them that keeps them from popping, but don't like these at all.
---
By BUBBLES on May 4, 2022
STICKY liquid
Whatever they make the liquid out of is horrible Blew my first bubbles, landed on the couch's hardwood floor They just stuck there without popping and when they did, the residue was left. Had to wash it off.
---