PetAg Bene-Bac Plus FOS & Probiotics Powder Supplement, 4.5-oz
Frequently Bought Together
---
About This Item
Concentrated live cultures aid digestion and modulate the immune system for your fur baby. Probiotics may help prevent urinary tract infections, and can even reduce allergic reactions by decreasing intestinal permeability and controlling inflammation. Your pup's stomach will thank you for taking preventative action!
Stress can cause a change in the pH of your furry friend's GI tract, and that may cause a loss in needed bacteria. This product helps support animals in a variety of situations, such as birthing, post-surgery, antibiotic therapy, weaning, worming and traveling.
The powder may be sprinkled on top of your animal's food to ensure easy consumption.
Give once weekly to dogs and cats as part of a healthy diet program, every third day to orphaned infants until weaning, or daily for animals on antibiotics. Probiotics aid in digestion while modulating the immune system as well as inhibiting the growth and activity of harmful bacteria, such as E. coli, Salmonella, and Clostridium perfringens, all while helping to prevent urinary tract infections, reducing allergic reactions and controlling inflammation.
For use on dogs, cats, exotic and wildlife mammals. Every animal can use a health boost from time to time!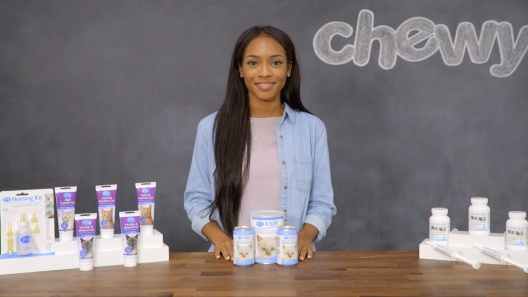 Learn More About PetAg From Our Team of Experts
---
Compare Similar Items
| | | | | | |
| --- | --- | --- | --- | --- | --- |
| | | | | | |
| Customer Rating | | | | | |
| Price | | | | | |
| Autoship | — | | | | |
| Top Ingredients | Dextrose, Maltodextrins, Fructooligosaccharide... | Brewer's Dried Yeast, Glycerin, Dried Potato Product... | Fructooligosaccharide, Dried Aspergillus Oryzae Fermentation Product, Dried Aspergillus Niger Fermentation Solubles... | Alpha Amylase: Helps In the Digestion of Carbohydrates By Helping to Hydrolyze the Alpha 1-4 Glycosidic Linkages of Polysaccharides to Dextrin, D-Glucose, Maltose and Oligosaccharides. Beta Amylase: Works On the End of the Starch Molecules Instead of In the Center... | Dried Whey, Inulin (carrier), Gelatin... |
| Breed Size | Small Breeds, Medium Breeds, Large Breeds, All Breeds | Small Breeds, Medium Breeds, Large Breeds... | Small Breeds, Medium Breeds, Large Breeds... | Small Breeds, Medium Breeds, Large Breeds... | Small Breeds, Medium Breeds, Large Breeds... |
| Lifestage | Adult, Senior, Puppy | Adult, Senior, Puppy | Adult, Senior, Puppy, Kitten | Adult | Adult, Puppy, Senior |
| Health Feature | Digestive Health, Immune Support | Digestive Health | Digestive Health | Digestive Health | Digestive Health |
| Food Form | Supplement | Supplement | Supplement, Food Topping | Supplement, Food Topping | Supplement |
| Small Pet Type | Rabbit | — | — | — | — |
---
Questions & Answers
21 Customer Questions
---
Does this expire after being open for however long? Or does it just expire based on the expiry date that is printed on the bottle? (For example, some products have a shelf life printed on the label, BUT once opened expire 8 weeks after opening)
Answer by • Feb 13, 2020
It is recommended to use this before the date printed on the bottle.
---
Would this help with diarrhea?
Answer by • Nov 07, 2018
The concentrated live cultures in this product aid digestion and modulate the immune system for your pet. The probiotics included may help prevent urinary tract infections, and can even reduce allergic reactions by decreasing intestinal permeability and controlling inflammation.
---
I have kittens not eating solids yet. Can I add this to their formula? Is one product better than the other...gel vs. powder?
Answer by • Apr 21, 2018
This product is intended for antibiotic therapy, weaning, birth, post surgery, traveling and worming.
---
Hi may i know what is the expired that of the current batch?
Answer by • Jun 21, 2020
Every expiration date will be different for each batch as different batches are constantly being produced. The expiration date will be stamped on the package for reference.
---
---
---
By Michelle on Jun 13, 2022
Not good for dogs
This product made my dog constipated after the first recommended dose. Was a waste of my money. I am now using plain Greek yogurt for a more natural probiotic
---
By LanaBee3 on Aug 13, 2020
A life saver
My cat Celeste has Mastitis and she was a pregnant rescue that I had nursed back to health. No vets are currently taking new clients even if I had been there before with my other cat so when I had to get her on an antibiotic treatment thankfully I had this on hand which I had bought for my cat Luna. She's doing a lot better now and I recommend this product to anyone needing antibiotics for their cats.
---
By Maya on Sep 17, 2020
HIghly recommend
Have this on hand for your pets, this will help tremendously with any stomach issues, especially for kittens!
---
Seems to make a difference
I tried this product out simply to add probiotics to my kitty's diet. He is completely oblivious to its presence in his vittles. I don't quite give him the full dose - just a half teaspoon three times per day. However, he seems to have fewer tummy troubles, i.e. he farts a lot less! This is something I will continue to use.
---
By Winter on Apr 7, 2020
Amazing stuff
I have used this medicine and brand for many years. So glad chewy has it. I use it for orphan animals ,sick animals, and recently my dog that had serious reaction from dog food I bought on chewy. This medicine got his serious stomach issues back on track.he has food allergies so this helps him to. I always keep this on hand.
---
By Mags on Mar 16, 2020
Healthy Gut
My pup has a weird gut and I have tried different diets, i.e. removing certain foods, fewer treats, herbs, etc. I was pleased to find this probiotic that is just itself. She has 3 spoonfuls (provided in the container) in her breakfast. She has shown progress and is a much happier pup.
---
By SavvyKat on Oct 30, 2019
Great for all my pets. If you're doubting, try it!!!
I love anything that I can give to All of my pets and will last me a while like this. With 2 medium sized dogs and 2 indoor cats I want to do everything to keep them healthy, but at a reasonable cost. I had heard about this in the past but never tried it. I regret not trying sooner! My dog had reoccurring UTI's and had multiple rounds of antibiotics at the vet with little result. After the last round of them, I put him on Cranberry Relief chews and the bene-bac (as well as neutering him helped, check with your vet!) and he has gone back and gotten the all clear. Vet said he's looking great! I will continue using this for all my pets. Also, a great thing is they all love it and will eat it mixed in wet food.
---
By CarolynF on Nov 26, 2019
Fabulous product
My dog had loose stools with no apparent cause. The veterinarian recommended probiotics. I ordered Bene-Bac powder because I had good experiences with their syringe paste. I started my dog on 1 teaspoon, and increased to 2 teaspoons, all stool issues immediately resolved. I am keeping him on a maintenance dose.
---
By MomOF19Cats on Aug 4, 2019
Has Been A Game Changer For Our Cat With Diarrhea
This supplement has been a real game-changer for our cat with chronic diarrhea. We switched to a limited ingredient diet which provided some relief...though not consistent relief. We also switched to a raw diet (ground beef and supplements) which helped...but again...not consistently. This given 1/4 teaspoon per day with her wet food keeps her stools pretty regular. There's an occasional softer one but the diarrhea flare ups are pretty much non-existent since we started using this. It's also been a great addition to the regimen we use for our cat with anal gland issues. The vet recommended fiber, which helped but which was not completely solving the problem. I noticed when I researched anal gland remedies that many of them contained a probiotic so I decided to give this one a try. It's provided a dramatic improvement.
---
By HuskyMax on Aug 8, 2019
great for sensitive tummies
I have a bottle that I keep for my pug just in case she has an upset tummy and so far this is pretty nice to have on hand. I used to measure it out and follow the directions but now I just sprinkle a bit on to her food before i feed her and it's worked just fine. I love that this bottle will last a bit so I'm not panicking when something does happen. I've learned my lesson because when my dogs were under the weather it does take chewy sometime to get their products out to me and by then we've already gone to the vet for help.
---