This item requires prescription approval.
---
Medications ship separately. Delivery times may vary.
---
---
---
We'll collect your pet's prescription information at Checkout.
---
---
About This Item
Your furry friend must have a current heartworm test result on file with your veterinarian in order to be prescribed heartworm medication. Please visit your veterinarian to have this test performed annually to protect your four-legged friend. Sentinel Spectrum is a monthly oral preventive prescription that protects your pet against heartworms, adult roundworms, adult hookworms, whipworms, and prevents the development of flea eggs. Best of all, this medication may also help protect your pal against heartworm disease and intestinal worms, all in a tasty, flavored chewable tablet.
Proudly sourced directly from the manufacturer or their approved distributor. Guaranteed genuine and backed by the manufacturer.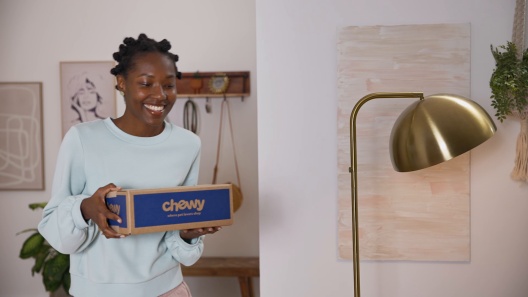 Learn More About Sentinel Spectrum From Our Team of Experts
Dosage Chart
| Color on Box | Weight Range | Strength | Dosage | Product Page |
| --- | --- | --- | --- | --- |
| Orange | 2-8 lbs | 2.3 mg Milbemycin Oxime, 46 mg Lufenuron & 22.8 mg Praziquantel | Administer orally once a month | ✓-Click Here |
| Green | 8.1-25 lbs | 5.75 mg Milbemycin Oxime, 115 mg Lufenuron & 57 mg Praziquantel | Administer orally once a month | ✓-Click Here |
| Yellow | 25.1-50 lbs | 11.5 mg Milbemycin Oxime, 230 mg Lufenuron & 114 mg Praziquantel | Administer orally once a month | ✓-Click Here |
| Blue | 50.1-100 lbs | 23 mg Milbemycin Oxime, 460 mg Lufenuron & 228 mg Praziquantel | Administer orally once a month | ✓-Click Here |
---
---
---
By Lov1831 on Oct 16, 2021
Very Pleased
Our Fur Son ITTY-BITTY only 6 lb (A MORKIE) we started him on Sentinel at his second vet appointment he's been on it ever since and he will be 1 on the 27th of this month I think Sentinel is awesome it works extremely well although he doesn't go outside at all unless he's unless it's appointments and when he does he's constantly his stroller therefore he doesn't be around dogs so I don't have to worry about the flea part but this does work apparently well against fleas as well he does not like it by itself so we literally always have to crush it up in little pieces to camouflage it with his wet food what they said I definitely recommend this product this will be my second 6 month supply
---
By Nayster on Jul 14, 2021
So easy to use!
This product is so easy to use and works very well. Much better than the topical flea medicine. My 3lb. Yorkie gobbles them up each month without having to "hid" it in cheese!
---
By Biewers on Jun 30, 2021
One of the better ones
Great for small dogs that mostly stay at home. A bit hard for them to chew. Not a great flavor!!
---
By Medication on Jan 6, 2021
As expected
Was a little worried about ordering his medication online that it might be close to expiration date or expired. But dates were fine abc it was genuine product.
---
By Debbie on Dec 7, 2020
Excellent Service
Chewy takes responsibility to obtain Rx from the vet and then ships. Great service especially when your vet is not relatively close. Keeps you informed of the status of your order. Great customer service.
---
By Motorbreath on Apr 20, 2021
Good product
I think Sentinel is a good product at a good price
---
By Shorty on Jan 17, 2021
Thanks for great product
Great product and was shipped immediately and received within a few days
---
By Sally on Jan 22, 2021
Great product
Was recommended by my dog's Vet Been easy to be eaten by my Pixie
---
By Dutchess on Aug 5, 2020
Convenient!
We have used Sentinel Spectrum for 4 years now for my Pomeranians and Frenchie. Very convenient and I haven't noticed any side effects. The only down side is the price has jumped up almost double but still worth the price. I love Chewy they are so helpful when filling my dogs Rx
---
By Florence on Mar 22, 2020
Husbands a chemist and looked into all sides effects before buying this.
Just started using it and no side effects for out small girls. We used bravecto as directed by our Vet and the puppies weren't looking good for a few days and had diarrhea also one had some aggression. It looks like it's calming the demodex eye mites one has. We tried bravecto and they've come back again. So hopefully keeping up with this will do the trick.
---