Trifexis Chewable Tablet for Dogs, 60.1-120 lbs, (Brown Box)
Autoship
(Save an extra 5%)
Choose Autoship at checkout for regular deliveries.
Why Autoship?
FREE access to chat with licensed vets 7 days a week.
Save 5% on all future Autoship orders.
No fees, no commitments - cancel Autoship anytime.
This item requires prescription approval.
---
Medications ship separately. Delivery times may vary.
---
---
---
We'll collect your pet's prescription information at Checkout.
---
---
About This Item
Your furry friend must have a current heartworm test result on file with your veterinarian in order to be prescribed heartworm medication. Please visit your veterinarian to have this test performed annually to protect your four-legged friend. Trifexis (spinosad + milbemycin oxime) is the monthly, beef-flavored tablet prescribed to kill fleas and prevent flea infestations, prevent heartworm disease, and treat and control adult hookworm, roundworm and whipworm infections in dogs. With flea medicine, heartworm preventive and intestinal parasite control in one, get the peace of mind that comes from protecting your canine companion.
Proudly sourced directly from the manufacturer or their approved distributor. Guaranteed genuine and backed by the manufacturer.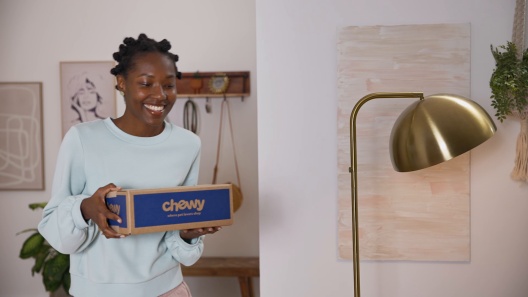 Learn More About Trifexis From Our Team of Experts
Dosage Chart
| Color on Box | Weight Range | Strength | Dosage | Product Page |
| --- | --- | --- | --- | --- |
| Magenta | 5-10 lbs | 140 mg Spinosad & 2.3 mg Milbemycin Oxime | Administer orally once a month | ✓-Click Here |
| Orange | 10.1-20 lbs | 270 mg Spinosad & 4.5 mg Milbemycin Oxime | Administer orally once a month | ✓-Click Here |
| Green | 20.1-40 lbs | 560 mg Spinosad & 9.3 mg Milbemycin Oxime | Administer orally once a month | ✓-Click Here |
| Blue | 40.1-60 lbs | 810 mg Spinosad & 13.5 mg Milbemycin Oxime | Administer orally once a month | ✓-Click Here |
| Brown | 60.1-120 lbs | 1620 mg Spinosad & 27 mg Milbemycin Oxime | Administer orally once a month | ✓-Click Here |
---
---
Dosed By Weight
Trifexis comes in five different strengths to provide custom-tailored dosing for a wide range of dogs. Just one tablet provides the correct amount your pup needs to protect him for a whole month from 5 different types of parasites. Trifexis works for dogs 8 weeks and older, with dosing for dogs from 5 pounds to 120 pounds—and beyond!
Indication
Trifexis prevents heartworm disease. Trifexis kills fleas and prevents flea infestations, and treats and controls adult hookworm, roundworm and whipworm infections in dogs and puppies 8 weeks and older and 5 pounds or more.
Important Safety Information
The use of ivermectin at higher than FDA-approved doses at the same time as Trifexis can result in serious side effects. Treatment with fewer than three monthly doses after the last exposure to mosquitoes may not provide complete heartworm prevention. Prior to administration of Trifexis, dogs should be tested for existing heartworm infection. Use with caution in breeding females. The safe use of Trifexis in breeding males has not been evaluated. Use with caution in dogs with pre-existing epilepsy. The most common adverse reactions reported are vomiting, decreased activity, itching, decreased appetite, and diarrhea. To ensure heartworm prevention, observe your dog for one hour after administration. If vomiting occurs within an hour of administration, redose with another full dose. Puppies less than 14 weeks of age may experience a higher rate of vomiting. For complete safety information, please see Trifexis product label or ask your veterinarian.
Trifexis Product Label
About Trifexis
Trifexis is a once-a-month, beef-flavored tablet that provides broad protection against a range of parasites. It kills fleas, prevents flea infestations, prevents heartworm disease, and treats and controls adult hookworm, roundworm, and whipworm infections. Protect your dog with convenient parasite protection that lasts all month long.
Shop Trifexis
---
---
By Alan on Sep 28, 2022
So dissapointed
Had a coupon for 20% off heartworm and tick medication. Call it in gave them the code numbers for my auto shipment and was assured it would be taken off my order. Ask once again if it was in. Called when shipped without the discount and was told there was no record of it. They said nothing they could do. I thought so highly of Chewy before this. Will tell all my fellow pet friends how they did not live up to their word.
---
By themisses on Sep 16, 2022
not the same as from the vet
We used to get this medication from or Vet before she retired..started to order it from here with our new vet and it's NOT the same as from our old Vet! These were non effective,meaning our dog got a terrible case of fleas..treat everything around us and gave it another try..nope,still nothing!Will not buy again nor recommend!
---
By Haley on Aug 2, 2022
wouldn't recommend
My dog has been on this prevention for a while and every month she would get runny stool a couple days after eating. Never thought to look at the side effects because this is what the vet gave us. Me not knowing just thought it could've been a treat but it in fact isn't. Tried to get a refund from chewy and they won't do it because her side effect was on the list. Very disappointing since I've been a customer since 2017. Word of advice check the side effects before giving it to your dog. My poor girl has been miserable with upset stomachs every month. It does work but the side effects are to long and if your dog encounters an effect it sucks to see them miserable..
---
By Nance on Aug 10, 2022
Love ordering from Chewy!
Ordering from Chewy is so easy, I've been getting food for a couple of years. Then I tried dog treats and Major loves them. My vet no longer carries Trifexis, but Your prices were the same as the local pet store and it's usually delivered next day.
---
By Meme on Aug 4, 2022
Triflexis #1
I've chosen Chewy for my Greyhound Meme's needs, her Food which is on auto ship and Medicine when needed I just started using their pharmacy which was reasonable and was handled in a very timely matter.
---
By Grandmaofeight on Jul 16, 2022
Must have Regardless of location
Regardless of location, if you have weather wherever you live that at some point goes above freezing you need this don't take a chance on your sweetie getting heartworm fleas and ticks are just awful and annoying and can be life-threatening.
---
By Dave on Aug 1, 2022
MrDogowner
Can't get my Labradors to tke this medication. Tried pulverized in food and with peanut butter. Even I can smell it. Dogs refused to swallow it. I am discounting and going Back to Hartz .
---
By Rigsby on Jul 1, 2022
Effective, not tasty.
Effective product . Only problem is my German Shepherd will NOT eat the tablet. Now my Australian Shepherd will Not eat the tablets either . I have to split the pills and put down their throats , so four times a month.
---
By Suzie on May 22, 2022
Medication
Works well never see any fleas and they have always tested negative for heart worms. The one bad thing is I have to break them up and hide them in pill pockets, tuna, chicken, or whatever else I can think of. My golden and lab mix have no problem sniffing them out and eating around them. Chewy gets them to me timely.
---
By Francine on May 31, 2022
Great for my Boy
Love Chewy! Been my go to for years and years. Sent me flowers when my last Boy passed. Buy all my Boys food from them. However the last Representative I spoke with was so rude and disrespectful think about changing where I buy his food and prescriptions.
---