Atopica (Cyclosporine) Oral Solution for Cats
Autoship
(Save an extra 5%)
Choose Autoship at checkout for regular deliveries.
Why Autoship?
FREE access to chat with licensed vets 7 days a week.
Save 5% on all future Autoship orders.
No fees, no commitments - cancel Autoship anytime.
This item requires prescription approval.
---
Medications ship separately. Delivery times may vary.
---
---
---
We'll collect your pet's prescription information at Checkout.
---
---
About This Item
Atopica is an oral solution prescribed to cats who suffer from allergic dermatitis—a skin reaction caused by contact with an allergen. This is very common in felines with allergies and can cause their skin to become uncomfortably itchy, red and scaly. Atopica targets the root of the problem to help relieve itching, so your companion no longer feels the need to incessantly scratch, rub or lick. Atopica can help provide your cat the relief she needs.
Proudly sourced directly from the manufacturer or their approved distributor. Guaranteed genuine and backed by the manufacturer.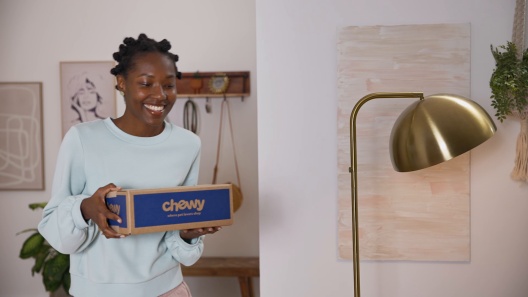 Learn More About Atopica From Our Team of Experts
---
---
---
By BonBon212 on Jul 23, 2022
So Easy-thanks, Chewy!
My elderly cat has allergies and has to take Atopica several times a week. I was driving to my vet's office to pick it up. Then, during the pandemic, they were only able to get the small bottles which meant I had to drive to the vet's office even more frequently. A few eeeks ago, I realized I should try Chewy's pharmacy-I already use the auto shipping for cat food and flea treatments. I went online, Chewy contacted my vet, and the meds arrived very quickly. I can get the large bottle and no driving!
---
By Sarah2 on Jun 9, 2022
Good results so far in treating Refractory stomatitis in cat
My cat, Oscar. started this drug in late May, for refractory stomatitis. It was a replacement for another maker's cyclosporine, which was much more expensive and not as readily available.. So far it is as effective as the other version in keeping the stomatitis symptoms away. Oscar is eating well and not showing any discomfort. I'm very happy Chewy carried this drug at a doable price. It was delivered quickly too. I left off a star because the drug comes with a single oral syringe, very specific size to the bottle insert/opening. After a couple weeks I lost the syringe and had to find a replacement quickly, contacted Chewy (spoke with a very helpful lady) and was directed towards the smallest oral syringes they have (Item #177803). FYI these do not fit the opening but can be pushed against it to create the vacuum needed to get the meds in. Unfortunately there is some leakage doing this. I don't think there is a better option. But the idea of including only one syringe which would be used over 100 times at his current dose, without washing or even rinsing it - as per drug sheet instructions - does not seem sanitary or a good move for a drug that's supposed to reduce immune response. It was my mistake losing the one and only syringe. It is, in my opinion, a manufacturer's mistake including only one syringe for repeated use with no cleaning in between. So - good drug, excellent service from Chewy, gripe about only one dispenser included with drug.
---
By CatMan on Jun 3, 2022
Great Product
My 7 yo cat spontaneously started pulling his fur out on his legs and underbelly and chewed his tail bloody. We switched to prescription food, changed his litter and ran all kinds of tests on him. Nothing worked except steroids which were not a long term solution. He was diagnosed with an auto immune disorder. He has been on Atopica for 3 weeks and has steadily improved! His fur is growing back and is his old happy self. I tried mixing it with his favorite foods including skipjack tuna but he could smell it a mile off and would not touch it. Following advice I found here, I now mix equal parts of the medication and fish oil and scruff Bigboy and inject into to the back of his mouth each morning. He hates it but I have his favorite food ready when its done. It's worth the pain. The med comes with two syringes. One is ml and the other lb units. The lb is just the recommended dose for the weight of the cat in pounds or lbs. The other is just simply the dose your vet is prescribing in mls. The conversation is .03 ml per pound for the standard dose. Over time you may be able to taper that. In any case it's probably a life long med.
---
By AJOK on Aug 12, 2022
Cat hates it
I am still trying to get this medication in my cat. I have cut down on his food and the drops. I know he is hungry but this is crazy. Can't the manufacturer make it taste better?
---
By rockster on Jun 9, 2022
Miricle Medicine For Cats With Skin Allergy
This medication is the ONLY thing on the market that will actually stop your cat from over-grooming, scratching and biting, resulting in bald spots and sores on their skin. I've tried many other products, and all of them failed. The only problem with Atopica is that it taste bad to your cat, but you will find a way to get him or her medicated if you really want to stop their skin allergy problem.
---
By LauraJ on Apr 26, 2022
Rude, ridiculous, and wrong
This came in the same size bottle I'd initially received from my vet; however, it was gone in about 10 days, not the 3 weeks the initial bottle had lasted. When I called to inquire, I was told the same size bottle comes either with 5 mL or 17 mL. I'd ordered 5 mL, because that's what the bottle and Rx from my vet said on it!! The pharmacist at Chewy transferred me without saying a single word when I said I was calling to inquire about this!! The customer service rep said it was my ordering error, and then said that my Rx that said "refills remaining: 5" meant 5 mL--as in 1 bottle!! I believe they do not know what they're talking about. Will not do Rx business with Chewy ever again.
---
By Treat on Jul 20, 2022
Miracles for my cat
My cat has allergies and have done everything. My new vet started new program with thus after many tests what a difference. Highly recommend.
---
By BeBe on Jun 5, 2022
So much better than Prednisone!
Hello, I'm a Savannah Cat, F5 with food allergies so intense even hydrolyzed food gives me lesions. This stuff is awesome! No itches, no breakouts and I can enjoy my food! Plus my humans are happier. Although that's not a factor in my review.
---
By Charliesmom on Aug 23, 2022
Works great!
This medicine has worked wonders for my cat! It's less expensive at Chewy than other places.
---
By Linda on Jun 7, 2022
My cat doesn't like the taste.
I recently got it and I'm hoping that it will work. But my cat doesn't like the taste when I try to hide it in his cat food, and since he's a bruiser at 16 pounds and I'm in my 70s, I can't hold him down to give it to him.
---