Zoo Med Nightlight Red Reptile Lamp, 60-Watt
Frequently Bought Together
---
About This Item
Bulb is made from true red glass, not painted or coated, so it transfers heat better
Economical 24 hour heat source to keep you pet comfortable
Little visible light won't disturb sleep patterns
Recommended for all types of reptiles, amphibians, birds, or small animals
European quality for a long lasting burn life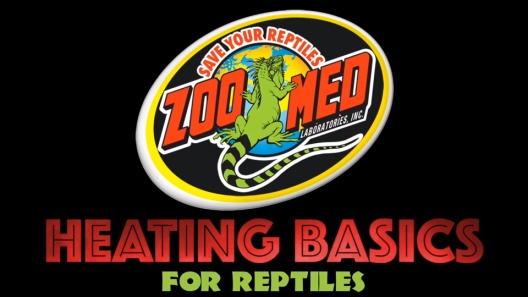 Learn More About Zoo Med From Our Team of Experts
---
---
A Walk on the Wild Side
Zoo Med makes it their mission to provide reptiles and other exotic pets with the very best food, supplements and habitats. This company of passionate hobbyists knows that not all pets are furry with four paws and offers a true understanding of reptiles, amphibians, fish and invertebrates. Whether you're new to reptile care and fishkeeping or are an experienced breeder, Zoo Med covers it all.
An Exotic Diet for an Exotic Pet
When it comes to your pet's dinner, the menu consists of worms, crickets and snails galore. Zoo Med offers a wide range of nutritious and tasty food to feed every exotic pet a special diet that's made just for them.
TURTLES AND TORTOISES: From treats to whole diets, Zoo Med provides a nutritional boost to fit any turtle or tortoise want or need.
LIZARDS: For pets like bearded dragons, there's a selection of tasty options, including cans of mealies, grasshoppers and caterpillars and complete pellet diets.
FISH: Your tropical fish enjoys a treat every now and then, and Zoo Med offers a tasty variety to choose from.
FROGS: Including high-protein, sinking pellets that mimic what frogs would eat in the wild, this frog food is just what you need to keep your amphibian jumping.
Give Him an Extra Boost
Because any pet could benefit from a little extra care, Zoo Med makes supplements that will help fortify your exotic pet's health and environment. Feeding him a supplement, in addition to his healthful meal, can be the extra step that it takes to keep your frog, lizard, turtle or fish happy and healthy.
Rest, Relax and Thrive
Every exotic pet needs a place to call their own, and Zoo Med makes it easy to keep them comfortable and thriving.
LIGHTING
Mimic the true feel of a tropical or desert climate with lighting that gives reptiles the warmth of a natural habitat. The selection includes long-lasting bulbs that require minimal maintenance and infrared lights that won't disturb sleep patterns.
BEDDING
With bedding made from renewable sources like coconut husks that allow animals to burrow and nest as they would in the wild, consider Zoo Med your source to create a home within your home.
About Zoo Med
Since 1977, Zoo Med has been manufacturing products for reptiles, amphibians, birds and aquatic pets. Led by experience and dedication, they provide truly innovative products, with an emphasis on efficiency and minimizing environmental impact. At Zoo Med, they are never satisfied with the status quo, which is why they constantly strive to bring the latest and greatest options right into the homes of the pet lovers that need them.
Shop Zoo Med
---
Questions & Answers
7 Customer Questions
---
Roughly how hot will this get I have a 20 gallon low tank that opens in front. The dimensions are 24Lx18Wx12H
Answer by • Apr 23, 2018
Zoo Med does not have an exact temperature that these bulbs will provide as there are too many factors involved that will affect the temperature. The size of the enclosure, the temperature of the room it is placed in, where the tank is placed in the house. All of these play a role in temperature. I would recommend to have a good thermometer in the tank and monitor the temperature. If it is not getting warm enough then you may need to upgrade to a higher wattage bulb and if it is too hot then you may need a lower wattage.
---
Will this lamp fit into a zoo med deep dome lamp fixture?
Answer by • Jun 08, 2021
The Nightlight Red Reptile Lamp will fit in their deep dome lamp fixture. It will fit in all of the fixtures Zoo Med makes, it just depends on the wattage of the bulb which fixture you can use it with.
---
How many volts is this bulb?
Answer by • May 02, 2021
The 60 watt Nightlight red bulb is rated for 120 volts for use in the US.
---
Will this work with my adult male Russian tortoise?
Answer by • Aug 16, 2020
This lamp is recommended for all types of reptiles, amphibians, birds, or small animals.
---
---
---
By Sassssv on Jul 9, 2021
good at last
Lasting over 5mouths and still working buy it good price
---
By shirlR8y on Jun 12, 2020
Expect Nothing Less
I ordered what I needed and Chewy always does a great job on getting what i need sent in a timely manner. This light does a great job for night time viewing as well
---
By Matt on Jun 9, 2020
Super fast! Well packaged!
Arrived in 4 day's (Sunday being day 1) and was wrapped in packing paper and bubble wrap to ensure the quality. 11/10
---
By Lola on Apr 9, 2020
terrible quality
Used the Med Red nightlight for a few hours and then the light bowl went out. Do not recommend
---
By RobandVanilla85 on Jan 12, 2019
Great product
I pair it with an under the tank heater. Adds a little extra heat for cold Chicago winters. Probably wouldn't use it on its own due to the low wattage, but it's great and works as advertised.
---
By Terror on Nov 16, 2018
Turtles well being
Turtles are happy , good price . I was worried about delivery, but arrived unscathed
---
By TitansMom on Sep 2, 2018
Great item
My tortoise sleeps under this every night!! It's really good, and gives out the right amount of heat.
---
By Owen on Mar 24, 2018
Night light
It came on time and in one piece. Keeps my pastel bp nice and warm.
---
By Briteyes72 on Nov 4, 2017
Keeping her snug
Keeping our tortoise from hibernating. Little stinker wanted to hibernate and dig under her substrate. Now, her water & "hidey" log are warmed by the red light. She thinks she has her own hot tub. Spoilt tortoise..lol
---
By Littlezombie on Jan 17, 2018
Reptile night light
Best lights to use when you need an extra heat Source at night.
---