Bravecto Chew for Dogs, 88-123 lbs, (Pink Box)
This item requires prescription approval.
---
Medications ship separately. Delivery times may vary.
---
---
---
We'll collect your pet's prescription information at Checkout.
---
---
About This Item
Bravecto provides up to 12 weeks of protection against fleas and ticks and may terminate Lone Star ticks for up to 8 weeks, and kills 98.7% within 24 hours. Protect your dog from ticks and fleas the easy way with Bravecto. These chews terminate adult fleas, help treat and prevent flea infestations and help treat and control tick infestations. Best of all, each chew is flavored, so your dog will actually look forward to taking his medication for a change. Bravecto also comes in a topical solution for dogs and cats.
Proudly sourced directly from the manufacturer or their approved distributor. Guaranteed genuine and backed by the manufacturer.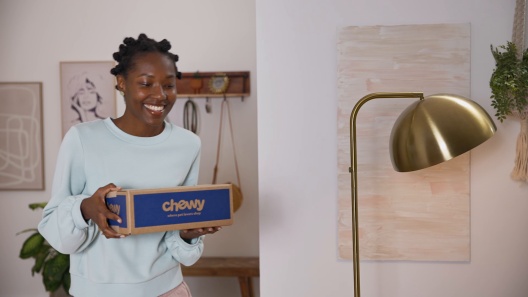 Learn More About Bravecto From Our Team of Experts
---
---
---
By SarahB on Oct 3, 2022
works and auto ship is convenient!
I love Bravecto for my dogs. They tolerate it better than the liquid method that I gave them in the old days. plus what dog doesn't like something that seems like a treat to them. Because it works for 3 months it's naturally more expensive to purchase a pill, so driving to my vets office every few months made me think, why don't I sign up for the auto delivery. So far so good. I enjoy making sure my dogs have the medicine and the convenience of auto ship it's always here when I need.
---
By Terry on Nov 15, 2022
Sell a powder
I really wish this was in powder form. I have to grind it up and buy raw meat to put it in. I have big dogs and none of the 3 will eat it or swallow it. They even spit out small pieces.
---
By Zeusmom on Sep 29, 2022
Definitely works
Using a collar on my German Shepherd didn't work. He screams like I am hurting him when I tried using the flea and tick drops. This pill definitely works. I haven't seen fleas or ticks on him and he is not scratching like he did when he had fleas.
---
By Mtnbrookie on Jul 21, 2022
my Labrador has never had one tick in 7 years!
My silver Labrador has been on this all his life (almost ) he gets a heartworm shot ( rather than the monthly chews for worms ) but he takes these chews ! He likes the way they taste so I stuck w them . He now has cancer ( was surgically removed ) so I'm super careful checking his body for lumps etc ! I've never found one tick or flea on any of my 4 dogs! Love this medicine!
---
By lorrhans on Jul 23, 2022
Big Dog - Big Chew
My German Shepherd demolishes this chew very quickly. She'd eat the whole bag if she could get hold of it!! Smells good even to me. She expects one every time I'm near the drawer where I keep them in but I limit her to 2 a day.
---
By Patti on Oct 30, 2022
Excellent
Excellent! Killing Flea and Ticks! Excellent! Killing Flea and Ticks!
---
By Rios on May 24, 2022
Don't buy Bravecto
I just got the run around from Chewy ! My dog had 3 tickets burrows under both armpits and in the crease of his hind leg! I was told the medication doesn't stop them from getting bit go with a better product. He received the meds 4/20 it's just a little over 30 days. No refund no replacement!
---
By Doglover on Oct 23, 2022
Good stuff
Never had a issue with Ticks since using this product.
---
By Sophiesmom on Aug 25, 2022
Bravecto chewable
Works better than topical. No skin issues and she likes them without having to coat with pb
---
By Stormy on Jun 29, 2022
Best tick prevention
I used Bravecto years ago and was very happy with the product. Our new vet talked us into another product and we just prefer Bravecto due to the results we saw.
---